Behavioral economists attribute human inertia to the Status Quo Bias, which "can cause individuals to make seemingly non-rational decisions to stay in a sub-optimal situation." Which brings us to the topic of legacy IT Operations Management (ITOM) software, and more so, the management tools formerly owned by HP Software.
Why do so many IT Operations teams still use a 25-year-old event management framework like HP Operations Bridge (OpsBridge)? I appreciate that HP customers are loyal and have stuck with the company's products, despite all the upheavals. But, does it still make sense to keep using OpsBridge after the spin-merge with Micro Focus?
In this post, I'll examine why the reverse merger with Micro Focus is bad news for customers and review:
How HP's flagship event management solution, Operations Bridge, is not keeping up with the times.

Seven reasons why it's time for IT teams to ditch the Operations Bridge Suite.
The Rise and Fall of The Big 4
For decades, the world of IT Operations Management has been shaped by the so-called Big 4 vendors (BMC, CA, IBM, HP / Micro Focus). These vendors have marketed large enterprise suites, with different point tools for end-to-end management. Some examples of Big 4 suites include TrueSight from BMC, Unicenter from CA, Tivoli from IBM, and OpenView from HP.
While these Big 4 suites sold the promise of a 'single pane of glass' for IT operations, the reality was much more complicated. Cobbled together through acquisitions, these so-called enterprise suites required multi-year roadmaps for implementation and integration. When the big rollout finally happened, customers would find themselves managing an expensive, customized, and duct-taped set of on-prem tools that were difficult to use and even more difficult to upgrade.
After years of pain and misery, many IT leaders have wisened up and begun the journey to replace these legacy suites with more modern, cloud-based management tools. The numbers prove the point. Since 2013, Gartner estimates that the market share of the Big 4 IT Operations vendors has dropped nearly 20%.
In a related development, Micro Focus announced its intent to spin-merge with HPE's ITOM software division in 2016. It was a curious case of Micro Focus, a smaller company with $1.4 billion in annual revenues, acquiring assets from HPE Software, a company more than twice its size. The $8.8 billion takeover officially closed in September 2017. Micro Focus executive chairman, Kevin Loosemore, explained why he was bullish about HP's massive installed base: "We like mature companies that have clients that have been using the same software for 10 to 15 years."
It's still early days, but the spinout seems to have hit a rough patch. Chris Hsu, the CEO of Micro Focus, resigned in March 2018 and the company's shares dropped $6 billion in a single day of trading. What led to the CEO's exit in less than six months? The Micro Focus board cited many reasons, including, "salesperson attrition, loss of customer accounts, and botched sales execution." So, where does this leave HP customers who are still using the Operations Bridge Suite for incident management?
Twenty Five Years Is A Long Time
Before we delve into the merits of OpsBridge for event management, let's head back to the 1990s for a moment. It's 1993, a year when Bill Clinton started his first term as the US President, Jurassic Park stormed the summer box office, and Marc Andreessen released the first web browser, Mosaic.

Figure 1 - HP / Micro Focus Operations Bridge: Event Management That's Stuck In The Past.

In that same year, HP announced OpenView Operations to help manage the performance of enterprise infrastructure. OpenView Operations was built for a simpler time, before virtualization (1999), infrastructure-as-a-service (2006), and containers (2013) made life for IT operations both challenging and much more exciting.
Over the last twenty-five years, OpenView Operations first morphed into Operations Manager i (OMi) and then into Operations Bridge. So the question is, should enterprise IT teams still continue to work with OpsBridge for event and performance management in 2018?
Seven Reasons To Stop Using The Operations Bridge Suite Now
Digital transformation requires a new way of sensing, analyzing, and responding to IT incidents. A modern incident management platform offers the right insights to meet the demands of digital business. IT teams need digital experience monitoring that combines advanced analytics on monitoring and alerting, for situational awareness.
While the Operations Bridge name might be new, the underlying product architecture is two decades old. Make no mistake, OpsBridge was never built for the world of on-demand, cloud-native services. Here are seven reasons why you need to switch from Operations Bridge to a modern IT Operations platform: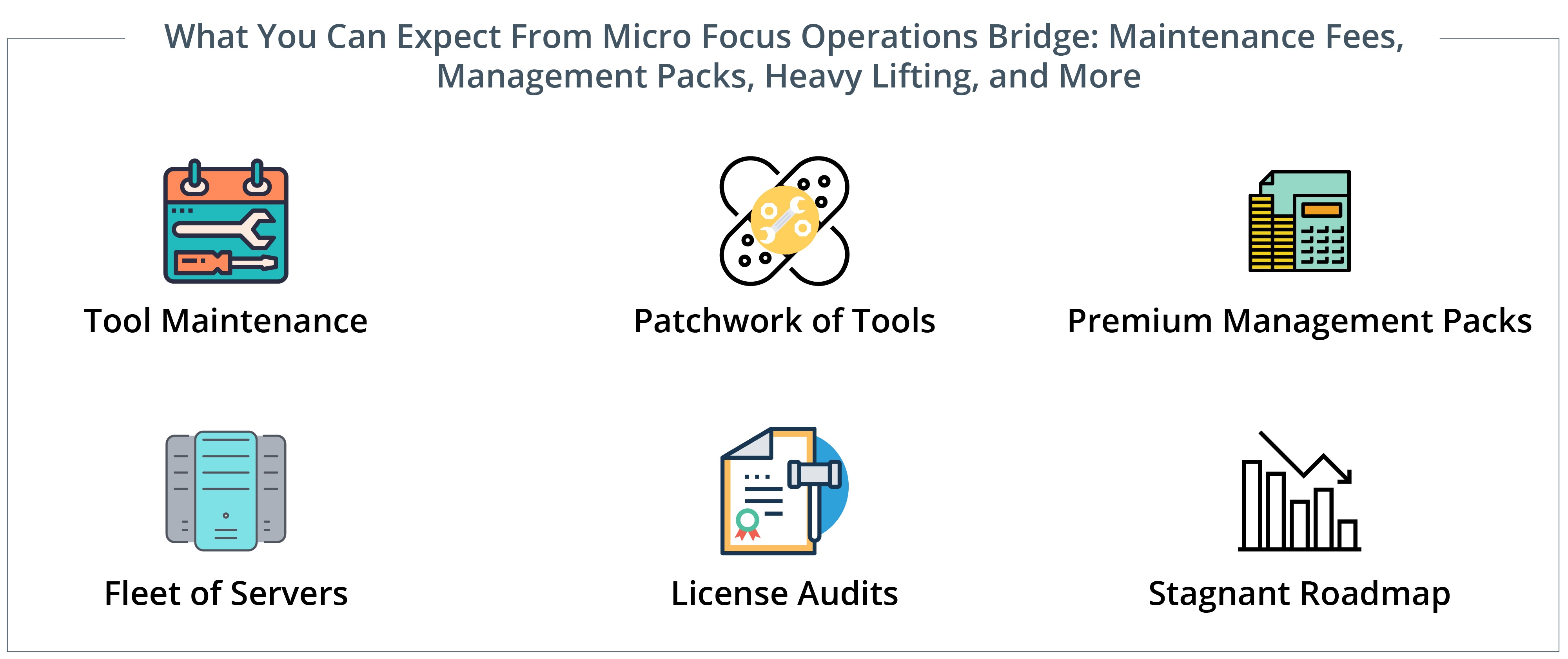 Figure 2 - Here's Why It's High Time You Stopped Investing In The Operations Bridge Suite.
It's Not Called A Suite For Nothing.

You'll need to deploy different point tools (

Operations Bridge Reporter, Operations Analytics, Operations Orchestration, Automated Service Modeling

) from the OpsBridge Suite for root cause analysis. These point tools will need separate licenses and a lot of work to get them working together.

Invest In More Tools. If you thought these OpsBridge point tools would suffice for performance management, you're sadly mistaken. You'll still need to buy discovery (Universal CMDB), monitoring (SiteScope, Network Node Manager i), and service desk (Service Manager) tools for your IT operations. Expect to spend a ton of money in licensing and maintenance fees for these on-prem tools.

Pony Up For Management Packs.

If you want to manage popular enterprise apps like Apache Server, IBM WebSphere, or Microsoft Exchange, it's time to invest in OpsBridge premium management packs. Premium management packs are management templates that need separate licenses - yet another stop in the Micro Focus money pit.

Deploy An Army of Servers.

In the world of on-demand IT Operations software, why do you still need to deploy, maintain, and troubleshoot infrastructure for event management tools? To get OMi up and running, you'll need to deploy a massive server footprint that includes a Data Processing Server, Gateway Server, Database Server, Load Balancer, and Mail Server. Don't forget to count the costs of server OS and database software licenses for your OMi server fleet.

Spend Your Time Caring For OpsBridge.

Your most experienced and valuable IT staff will invest all their time integrating OpsBridge with third-party tools and verifying that your services are being monitored properly. Your staff will also need to write and update event correlation rules all the time and ensure that all critical events are notified in real time.

Get Ready for Aggressive Audits.

Despite the negative outlook of its March 2018 earnings call, Micro Focus promised investors that it would increase operating margins from 21% to 45% by 2021. How will Micro Focus hit these numbers? Well, Micro Focus will use its favorite instrument of choice,

license verification audits

, to extract more revenues from customers. If you think this is hyperbole, listen to the Campaign for Clear Licensing, an independent organization that promotes clear licensing terms. The CCL has ranked Micro Focus among the

top three least helpful vendors for aggressive audit behavior

and focus on short-term revenues.

Expect No Product Innovation.

In a March 2018 blog, Micro Focus boasts about the

modern look and feel of Operations Bridge Reporter (OBR)

. Why should customers celebrate when OpsBridge Reporter (that still sports a two-decades-old Windows interface) gets a new Micro Focus logo? Shouldn't customers expect to receive a bigger bang for their buck?
Is There A Better Way?
If you're looking for a modern incident automation solution, take a close look at OpsRamp's Unified Service Intelligence (USI), the modern approach to observability. USI delivers the best of both worlds: unified monitoring for hybrid IT management combined with intelligent correlation for faster remediation. With USI, you'll free yourself from operational headaches and innovate at the speed your business demands.
We've announced a special program for Micro Focus Operations Bridge customers. Under this program, customers receive an incredible 30% discount on USI along with a migration roadmap (that includes a free infrastructure assessment and fixed professional service hours) to escape the shackles of legacy ITOM software.
Are you ready to challenge the status quo?
Next Steps