Are You Getting The Most Out Of Your Azure Investments?
According to Gartner, Microsoft Azure is the second largest player in the cloud infrastructure services market. CBInsights research shows, however, that Azure has the most regional presence (twice as much as AWS and Google Cloud) globally. Although Microsoft does not disclose Azure revenues, analysts estimate that Azure is doing $9 billion per year, with more than 80% annual growth rate. Enterprises are drawn to the fast-expanding Azure ecosystem (130+ services at last count) for its global scale, diversity of offerings, and fast-paced innovation.
If you're using Azure services for your enterprise workloads, here are some practical challenges that you are probably encountering every day when it comes to Azure cloud management and monitoring:

How do you deliver a unified view of Azure cloud consumption across different teams with multiple Azure accounts in your enterprise?

Can you keep track of how many Azure services each business unit is consuming today?

Do you have the ability to dynamically discovery and monitor ephemeral resources in your Azure stack?

How do you keep track of escalating cloud costs? Do you receive alerts when your cloud consumption exceeds your budgeted thresholds?

Can you understand which services account for most of your monthly Azure bills?

Can you deploy the latest patches for a hotfix on your Azure virtual machines without manual intervention?

Can you access query-level performance insights for tuning and troubleshooting your Azure databases?
Manage and Support Your Azure Cloud Infrastructure with OpsRamp
OpsRamp's Digital Operations Command Center delivers on-demand discovery of cloud resources and offers proactive management through native cloud infrastructure monitoring and integrations with Azure Operations Management Suite (OMS). Our AIOps inference engine drives faster root cause analysis and our policy-based hybrid infrastructure monitoring and management enables responsive service delivery.
OpsRamp delivers unified visibility and control for your entire Azure services and drives efficient cloud operations with:
Global Asset Visibility. See the geographical distribution of Azure virtual machines across regional centers and availability zones. View Azure asset distribution by cloud region, access Azure services by account and group assets by specific tags such as a business unit, application or resource type.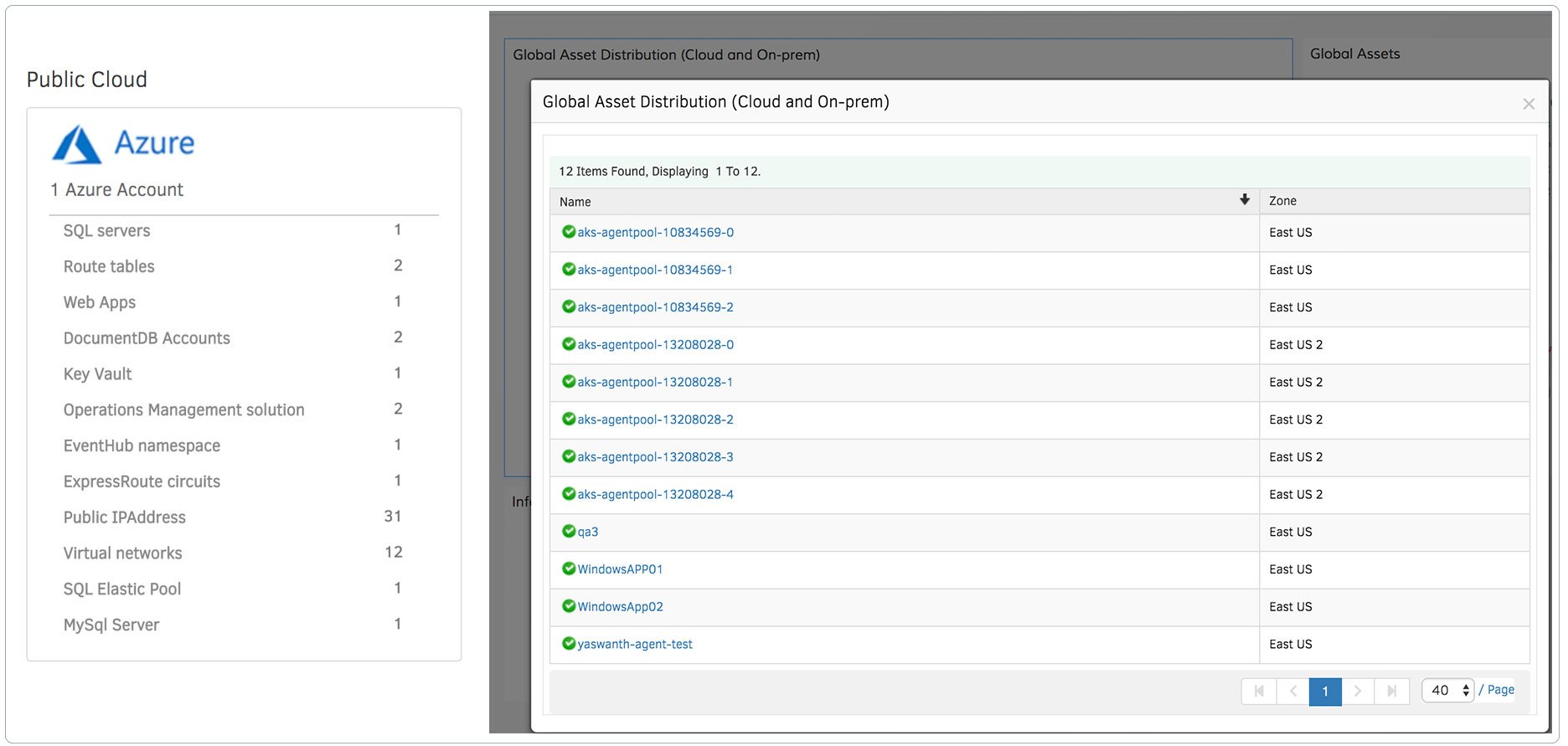 Performance Monitoring. Track your Azure services (including, virtual machines, storage volumes, load balancers, databases, availability sets, management tools, and more) with our monitoring templates. Access relevant metrics through graphs and dashboards and share them with business owners, development teams, and cloud infrastructure groups for faster collaboration.

Cloud Cost Insights and Trends. Display Azure cloud spending till date, with a breakdown by Azure account, custom attributes, and other criteria. In one dashboard, access cost insights for a specific duration (last month, year-to-date, last year) or by cloud account, project, or tag value.

Service Availability and Resilience. Gain actionable insights for your cloud operations by aggregating health and availability metrics for Azure infrastructure services. Our AIOps inference engine lets you identify the critical alerts that can impact your service availability and reduce unnecessary noise with advanced analytics.

Real-Time Incident Management. Intelligent incident management capabilities in OpsRamp bring context-infused incidents to ITSM tools like ServiceNow, Cherwell, BMC Remedy and Atlassian Jira Service Desk. Drive faster mean-time-to-recovery (MTTR) for critical IT services and ensure that you're meeting your service-level agreements.

Rapid Service Resolution. Ensure prompt incident response by notifying your DevOps teams through a variety of communication channels (email, voice, text, and chat). Policy-based alert routing in OpsRamp brings together on-call teams for faster resolution and provides real-time status updates till service restoration.
Workflow Automation. Discover and manage your Azure infrastructure using dynamic discovery profiles. Assign policies, jobs, knowledge articles and custom attributes to newly added resources using filter criteria matches.
Next Steps: