Artificial intelligence for IT operations (AIOps) is an emerging technology that can help IT operations teams make sense of operational data. As hybrid infrastructure and cloud-native technologies present new levels of complexity, AIOps is showing great promise in simplifying and transforming digital operations management.
In our recent Tech Talk, Five Ways AIOps Can Transform Your Enterprise, OpsRamp's Eric Cook spoke about the need for AIOps in today's multi-cloud environments. A demo of OpsRamp's service-centric AIOps software showed how IT teams can gain visibility, control, and automation of enterprise workloads using machine data intelligence.
Why Adopt AIOps?
It's only been a few years since Gartner coined the term AIOps, and yet, 30% of large enterprises will roll out AIOps initiatives by 2023. AIOps can help IT teams automate time-consuming and resource-intensive activities so that they can take a more strategic role in driving digital innovation and transformation. IT leaders pointed out the three biggest benefits of AIOps in OpsRamp's State of AIOps report:

Productivity gains from the elimination of repetitive tasks across the incident lifecycle (85%);
Better infrastructure performance through lower incident volumes (77%), and;
Faster service restoration with rapid remediation and root-cause analysis (80%).

How AIOps Can Improve Incident Response & Resolution
AIOps can help IT infrastructure teams maintain compelling digital experiences by turning raw event data into actionable insights, as follows:
Accurate root cause(s) identification. Enterprise IT can ensure faster service recovery as well as prevent operational failures with AIOps tools that use historical and real-time event data to rapidly identify the root cause(s) of problems (offer prescriptive insights for alert escalation) and predict potential failures in advance (predict future alert patterns using seasonality).
Create a central view for alert data. IT operations teams can save time and react faster with the right situational context using unified performance insights across their IT infrastructure. AIOps tools analyze and consolidate operational data from multiple sources to provide a single view of infrastructure health.
Intelligent incident management. AIOps tools can integrate with existing monitoring and service desk tools for faster mean-time-to-resolution by collecting, processing, and analyzing relevant metrics from across the organization. This can minimize inefficient firefighting, address business-critical issues, and restore services quickly.
Anomaly and threat detection. Anomaly detection is the process of identifying unexpected occurrences or events across operational data. Experts believe that AIOps tools do a better job of rapid outlier detection than traditional methods. IT teams can preemptively detect anomalies and flag them within the collaborative tools organizations already use.
Resolve issues automatically. Incident managers can avoid costly service disruptions and handle repetitive incidents at scale with automated remediation. For example, routine events such as restarting servers after patch installs or adding VMs when server thresholds are reached are great opportunities to save time and money with AIOps.
How OpsRamp's AIOps is Different
The singular goal of OpsRamp's service-centric AIOps is to eliminate up to 95% of the human time spent on IT event management. IT operations teams can address the problems of alert fatigue, operational silos, and limited incident context with a comprehensive AIOps platform.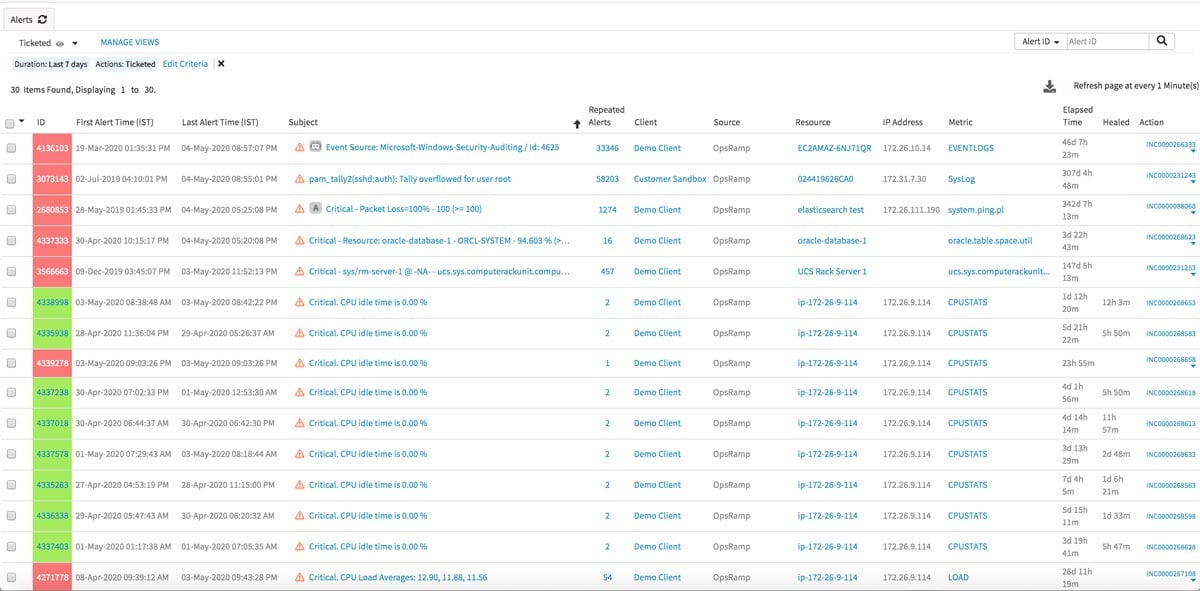 Figure 1 - Group, analyze, and act on native and third-party events in a single place.
OpsRamp's service-centric AIOps improves upon modern incident management by bringing business service context to issue resolution; filtering out false and inconsequential alarms; deduplicating and correlating native and third-party events; and automatically resolving well-defined and known operational issues.
Check out the Tech Talk by accessing the webinar slides below or by watching the on-demand Tech Talk to learn more about the value of AIOps for digital operations. This post also summarizes why service-centric AIOps is a better bet than your average AIOps point tool.
Next Steps: