As digital transformation compels enterprises to keep up with the latest technological advances, IT practitioners find themselves in the middle of an unprecedented tsunami of change. IT operations teams need new innovations that can help them keep pace with modern architectures (multi-cloud, big data and microservices) while still effectively handling legacy technologies (datacenter and on-prem). One trend, confirmed by the 2018 Gartner Market Guide for IT Infrastructure Monitoring, is the shift toward platform thinking by consolidating disparate tools to make hybrid IT management more efficient and effective.
It's Time To Set The Innovation Agenda
Given the need for operational transformation, OpsRamp is proud to announce our silver sponsorship of the Gartner Catalyst Conference in San Diego, California from August 20th to August 23rd. The theme of this year's show is 'Driving Digital Business Transformation with Hybrid Cloud, Analytics, Enterprise Applications.' The conference will focus on advances in the cloud, big data, mobile, DevOps, analytics, and AI, and what skills and resources are needed to architect and manage these innovations.
The conference features 10 tracks, 54 Gartner analysts, 120 sessions, and 2,600+ attendees. Some of the topics covered include Cloud Native Solutions, Datacenter and Cloud Strategies, DevOps and Agility, and Artificial Intelligence and Machine Learning. If you plan to attend Gartner Catalyst, stop by booth #410 to learn more about the OpsRamp platform and connect with our team.

Figure 1 - Meet with the OpsRamp team at booth 410 during Gartner Catalyst.
Here's Just A Taste Of What You Can Expect
Cool T-Shirts: Watch a product demo to grab one of our popular Control The Chaos T-shirts. OpsRamp doesn't just help you manage the chaos of your IT infrastructure but we make sure you do it in style.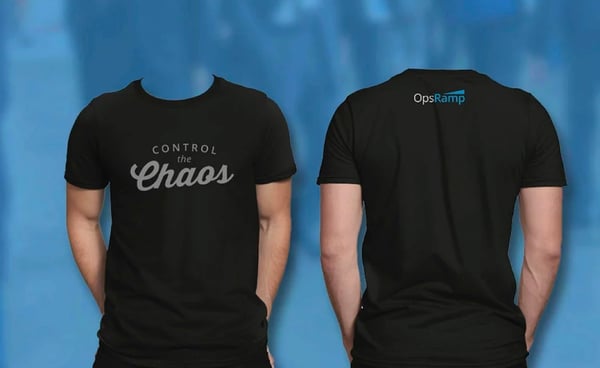 Figure 2 - Attend an OpsRamp demo and get your own Control The Chaos T-shirt.
Fresh Popcorn: We're all about managing hybrid infrastructure and apps. Especially when those "apps" include freshly popped popcorn at the pre-dinner networking session. It's popcorn time from 5:15 pm - 7:15 pm on Monday (August 23rd). Get a bag of buttery popcorn and learn how we meet your hybrid cloud monitoring needs.
Platform and Solution Demos: This is a great opportunity to see a demo of the world's first IT operations-as-a-service platform. Our team will showcase the many different use cases of the OpsRamp platform including: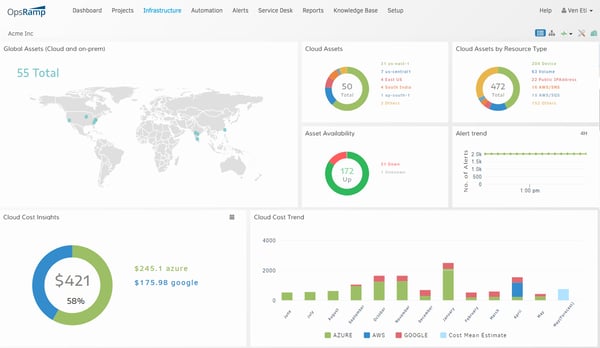 Figure 3 - Gain situational awareness and contextual visibility for hybrid IT management.
Don't have a ticket yet or know of colleagues who are planning to attend? Purchase them here and use our promo code CATSP46 to save $325 on your registration. You can also find more information on our Gartner Catalyst sponsorship here. The OpsRamp team can't wait to connect with you at the show.
Next Steps: