In the first quarter of 2020, enterprises spent $29 billion on public cloud infrastructure, an increase of 37% over the previous year. While the global economy was battered by the coronavirus pandemic, organizations still rushed to accelerate digital transformation and ensure business continuity with hyperscale infrastructure.
Our recent Tech Talk, "Cloud To Cloud IT Operations," discussed how greater adoption of hybrid and public cloud services has created new management challenges for IT operations teams. While the cloud has made life easier on many fronts, it has also brought complexities in the form of:
Operational security.

Organizations embrace cloud infrastructure for the many benefits that it offers including on-demand availability, pricing flexibility, and massive scalability. However, workload security in the cloud is a shared responsibility between the customer and the cloud provider. Organizations that haven't put in the right controls to securely configure and manage cloud workloads can end up exposing

sensitive customer and financial information

.
Visibility gaps. Enterprises either rely on native cloud monitoring services or use best-of-breed monitoring tools to keep track of their multi-cloud environments. The use of native or siloed monitoring tools can result in cloud visibility gaps as these tools can only monitor a specific cloud provider's infrastructure or struggle to cope with the demands of hybrid workloads.
Cloud skills. Analyst firm Gartner has predicted that insufficient cloud expertise will result in

50% of enterprise cloud migrations getting delayed by two years or more.

As organizations have escalated cloud migrations, IT operations teams have struggled to find people who can design, implement, and optimize digital services built on multi-cloud architectures.
Effective cloud monitoring needs a modern IT operations platform that can track availability, performance, and consumption while also ensuring the security of dynamic and distributed workloads. Here is how OpsRamp's platform-centric approach to ITOM can help enterprise IT teams discover, monitor, and scale their multi-cloud environments:
Cloud Resource Discovery. OpsRamp's real-time cloud discovery

uses a combination of API-based and agent-based techniques to provide DevOps teams a holistic view of their multi-cloud environment. OpsRamp also auto-assigns cloud resources such as virtual machines, storage, networking, databases, containers, and IoT devices to service groups for better visibility and control.

Abstract Cloud Resources into a Common Framework. Site reliability engineers can monitor, alert, and remediate issues across infrastructure and platform services from

Amazon Web Services

,

Microsoft Azure

, and

Google Cloud Platform

in a single place. OpsRamp helps IT teams handle both data center and multi-cloud infrastructure in a unified platform without having to overhaul their governance and compliance workflows for new cloud services.
Monitoring Support for Leading Cloud Vendors. OpsRamp delivers monitoring integration support for more than 140 cloud services across the leading three cloud providers. The platform also captures multi-cloud telemetry and real-time events as they occur so that enterprises can make data-driven decisions using the right performance and consumption insights.
Integrations Ecosystem. OpsRamp delivers an open, configurable, and transparent integrations framework

with support for different monitoring, service desk, authentication, and collaboration tools. IT teams can replace their existing point tools with OpsRamp's native instrumentation or aggregate event insights across different tools with our event and incident management capabilities.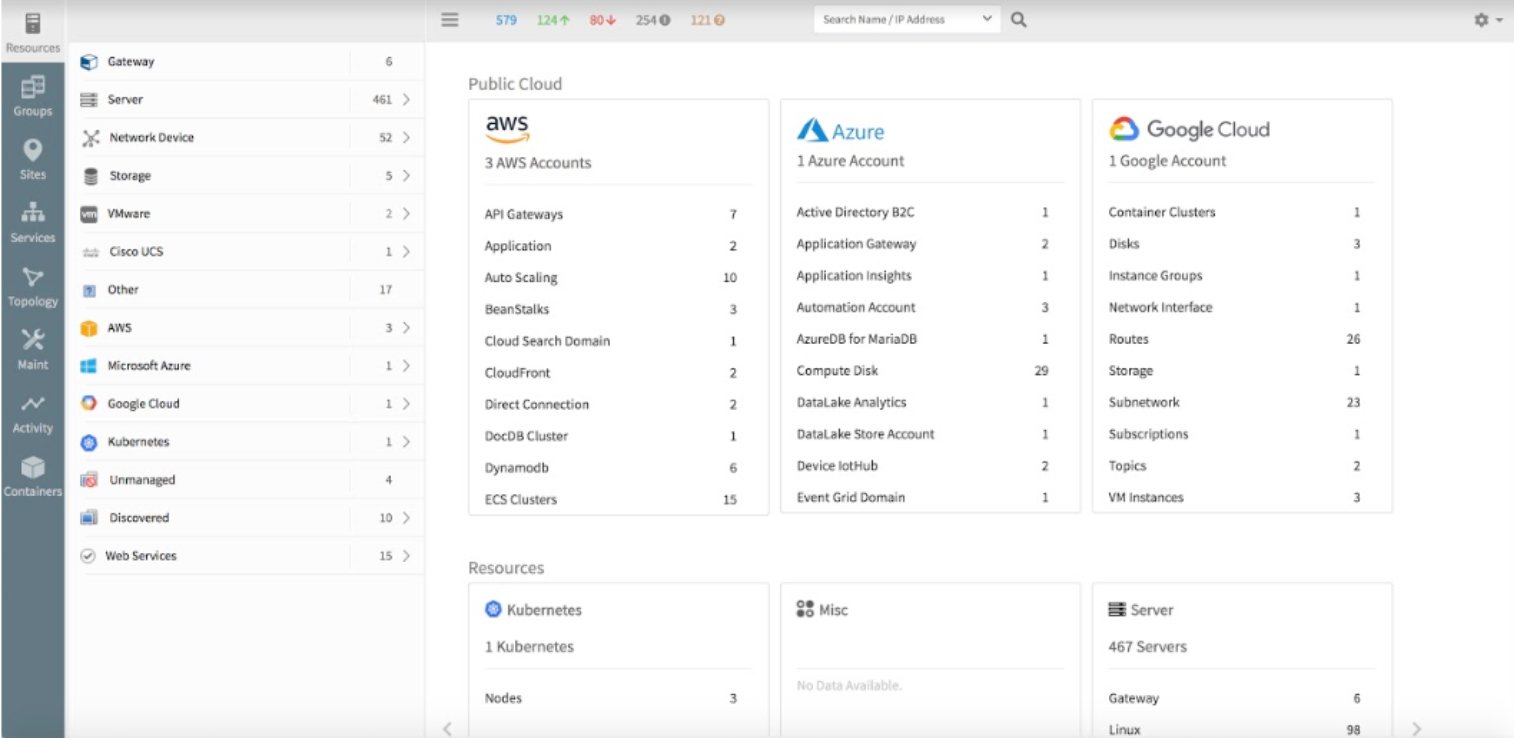 Figure 1 - Handle all the demands of your multi-cloud infrastructure with OpsRamp.
Check out our Tech Talk by watching the on-demand session to learn how OpsRamp can help IT operators deliver secure, scalable, and cost-effective control of their multi-cloud infrastructure without losing control of their legacy environments.
Next Steps: