The OpsRamp team provides monthly updates to our hybrid IT operations management solution, delivered as a multi-tenant platform. Last month OpsRamp delivered our Fall 2018 release, which introduced the following new functionality:
New Topology Explorer

Enhanced Service Maps

Multi-Cloud Database Monitoring

Improved Alert Management

Custom Reporting

Synthetic Monitoring Updates

ServiceNow CMDB Integration
Here's what's new in October:
Alert Management
Reduce the Noise Even More With a New Co-Occurrence Inference Model
Earlier this year, we introduced the ability to set up Inference Models, to allow our customers and partners to tame the complexity of modern event management. The policy definitions allow you to correlate dependencies based on downstream resources, or establish an algorithm-based correlation so you can now manage Inferences instead of addressing individual alerts. This new AIOps capability reduces the noise that you typically need to sift through in everyday IT operations.
With our October 2018 update, we're introducing a new Inference Model that is based on learning how frequently specific alert sequences occur. With this model, OpsRamp automatically learns to recognize alerts that are related by the same cause.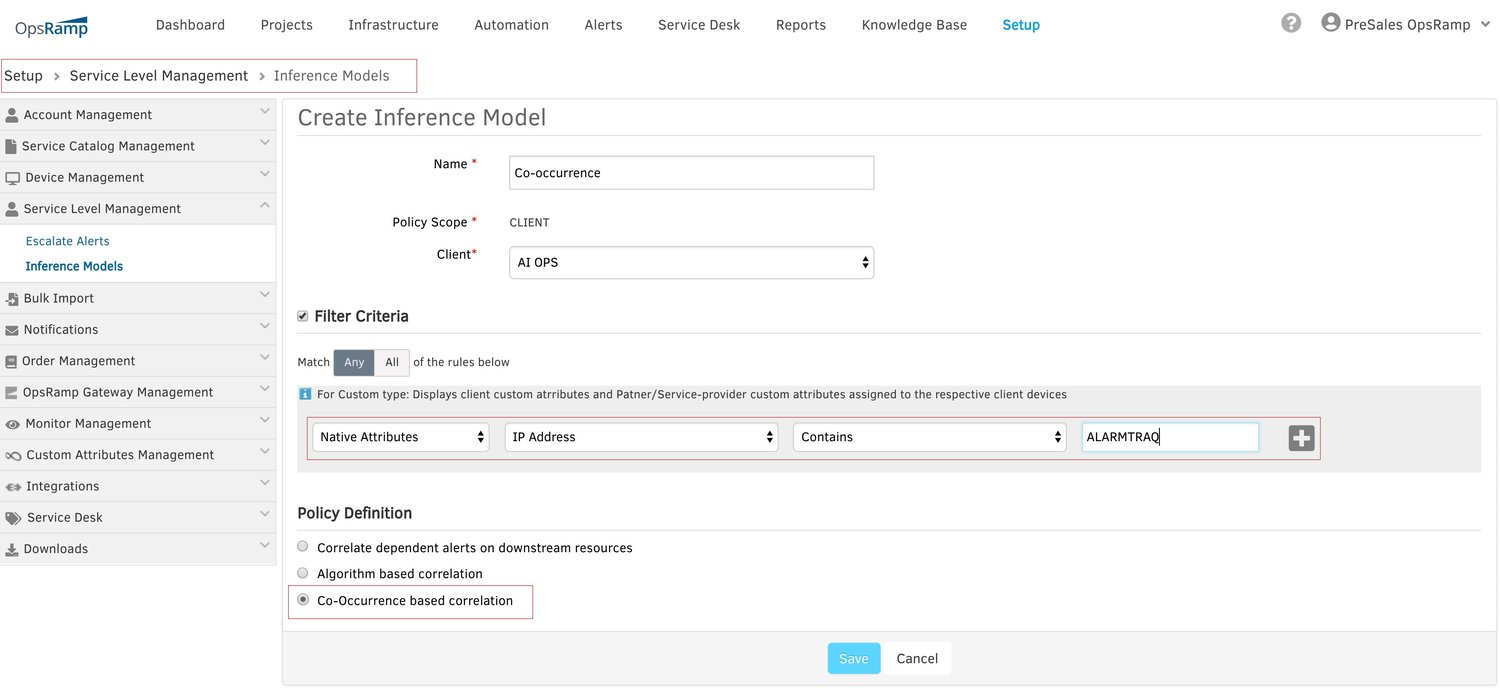 Control Alerting With New Forecast and Change-Based Alerts
With the October update, OpsRamp now supports two new thresholding options for alerts, in addition to static thresholds.
Forecast-Based Alerts: You can now configure alerts based on a forecasted time to hit a specific capacity limit, enabling you to get ahead of the problem. This type of alert is supported for disk space-related metrics.



Change-Based Alerts

:

You can now configure alerts on metrics that trigger when there is a significant change from recent values.


Other Alert Management Updates
You can configure alert escalation policies and dashboard widgets based on a forecast and change-based alerts. Here are some examples:
Escalation policy based on inferences:

Dashboard widget to see forecasts: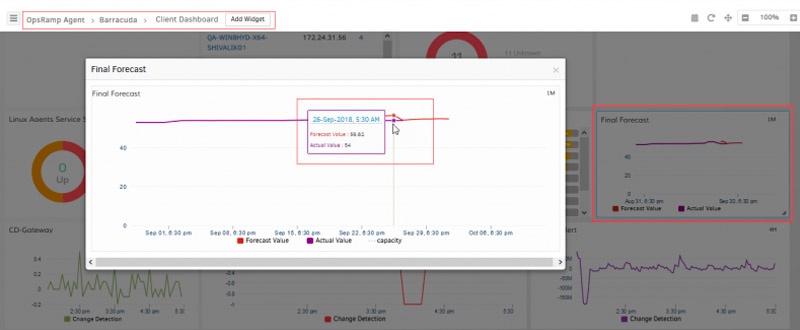 Dashboard widget to see sudden changes in a metric: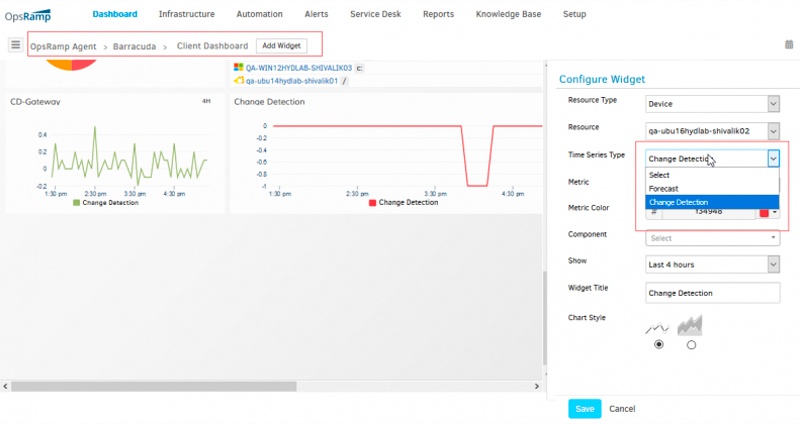 Widget in graphs tab of a device to see sudden changes in a metric: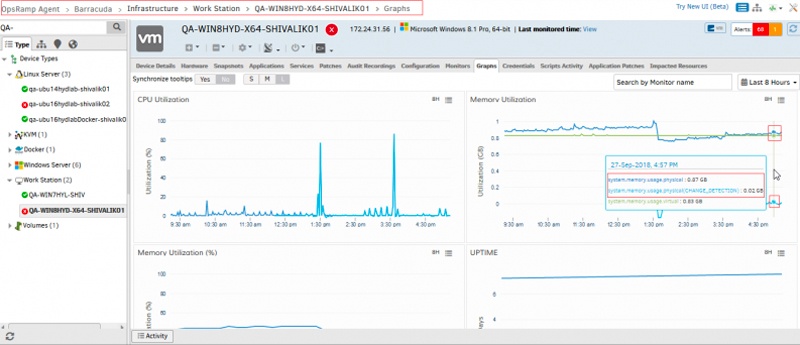 You can now define alert escalation conditions based on Inferences: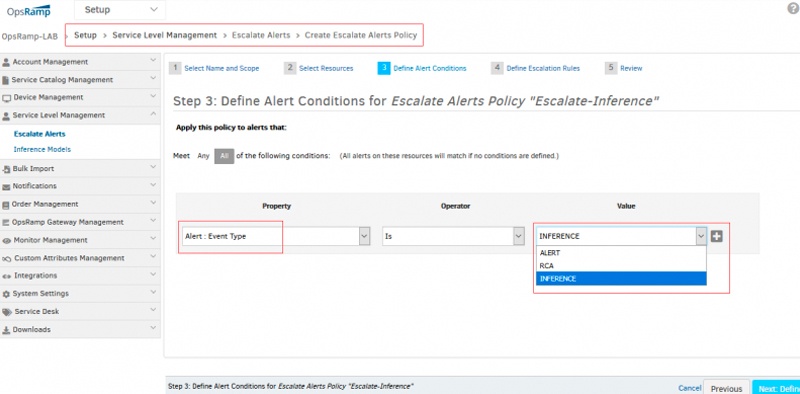 And now with the October 2018 platform update, you can define Inference Models at partner scope: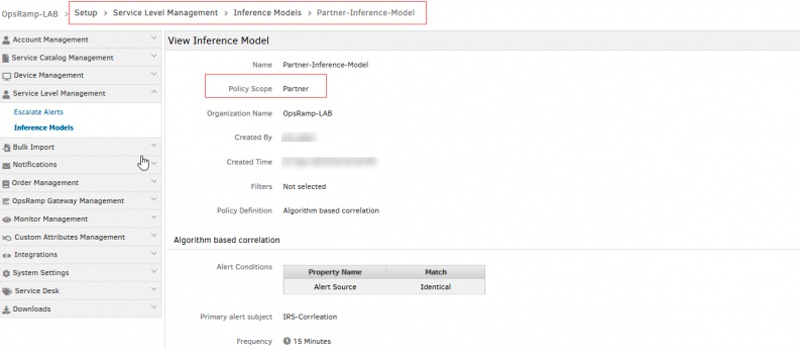 API Enhancements
With the October 2018 update, the Inference Model APIs have been extended to support the new statistical-learning based Inference Model. Other APIs that have been enhanced with this release include:
Alert APIs

Escalate Alert APIs

Metric data on resource APIs
Customers and partners should review the product documentation for more details.
Patch Management
With the October 2018 release, you can now set ratings for a patch feed from the user interface. Prior to this release, patch ratings could only be set via the API. See an overview of OpsRamp patch management capabilities here. Here is what the new UI looks like: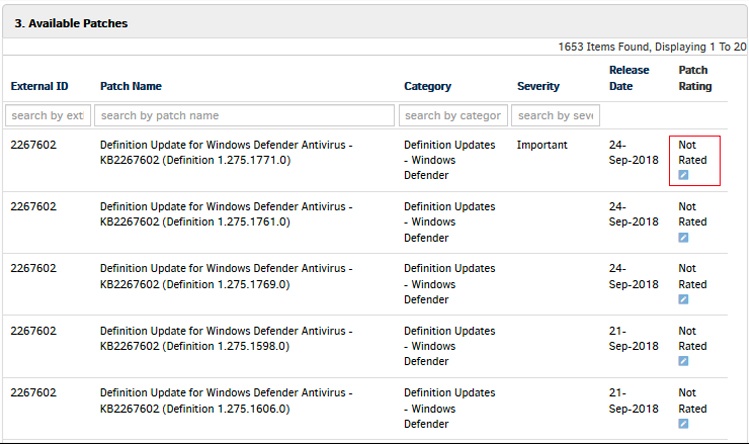 For all of the details on the monthly release, be sure to read our online documentation or contact us. You can also visit our What's New page for a summary of recent OpsRamp platform updates.
Next Steps: