We've always believed in the power of open conversations at OpsRamp. It's what makes our platform better. After listening to your feedback, we've launched the OpsRamp Community as a central place for technical best practices, product announcements, and feature requests.
Available to OpsRamp customers and partners, the OpsRamp Community portal brings together knowledgebase articles for IT management use cases. Access tips and tricks for accelerating the adoption of the OpsRamp platform and engage with your peers for answers to your most pressing questions. You will need to register in our Support portal to participate and explore articles, search content, post comments, and share knowledge.
Our goal in launching the OpsRamp Community is to help you become an OpsRamp power-user and better control the chaos of IT operations. You'll be able to connect and collaborate with OpsRamp employees and other customers and partners in the Community.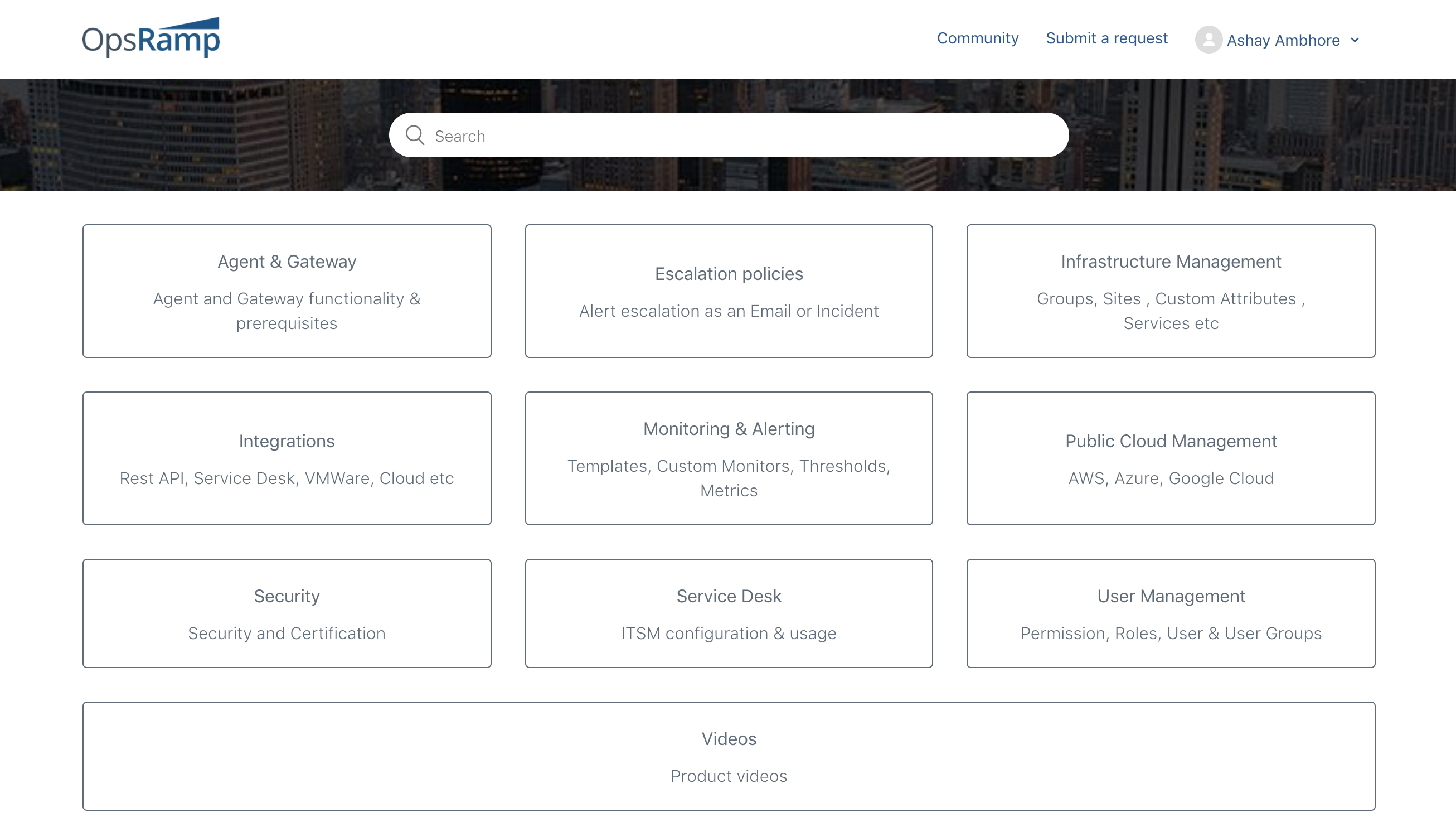 We'll be constantly enhancing the OpsRamp Community portal so that you can stay informed of the latest platform features and new use cases. Have any questions, comments or feedback? Contact us at community@opsramp.com.
Next Steps
: