The OpsRamp team is growing. I am delighted to announce two new additions to our executive team. Jim Lampert joins us as our VP of Global Channel and Partner Sales and Bhanu Singh is our new VP of Products and Operations.
Bhanu and Jim are the first executives hired after our recent funding from Sapphire Ventures. The hiring reinforces our committment to building the best IT management platform and helping channel partners manage IT transformation.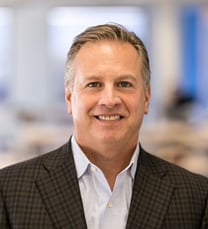 Jim Lampert, Vice President, Global Channel and Partner Sales comes to OpsRamp with three decades of experience in sales, marketing, and alliances for enterprise software providers. Jim's past roles include executive roles at Dell EMC, GreenPages, Cloud Technology Partners, and Ascend Consulting. Jim has an incredible entrepreneurial sales background. He knows what it takes to build enterprise software sales teams, drive international expansion, and scale revenues many times.
In His Own Words. "OpsRamp is at a true milestone in its history, where we've got the product - market fit and the traction. It's an exciting opportunity to grow the partner network to the next level. We're looking for business partners who're looking to help enterprises stay ahead of disruptive trends like cloud, DevOps, and containers that have transformed IT operations."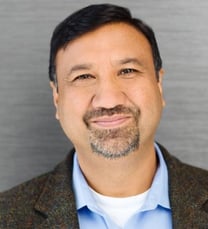 Bhanu Singh, Vice President, Products and Operations brings two decades of experience in software strategy and product development. Bhanu previously led R&D for the Digital Service Management and Remedyforce product lines at BMC Software.
Bhanu was responsible for the R&D and Customer Engineering organization at BMC's Digital Service management business (Remedy Product line, Atrium CMDB, Remedyforce, and BAO) for six years, a $500M+ business unit with $50M+ R&D budget. He was instrumental in scaling product growth and helped pivot the product into a competitive SaaS offering.
In His Own Words. "OpsRamp is a fantastic solution that solves very real problems for IT practitioners. I'm excited to build the next iteration of an industry leading IT operations management platform."
Please join us in welcoming Jim and Bhanu to the OpsRamp team.
P.S. We're hiring! If you're looking to join an exciting, mission driven company, check out our career opportunities today.