As the speed behind our company's growth continues to grow, I'm excited to welcome another key player to our roster of talent. Please join me in welcoming Mike Munoz as OpsRamp's first Chief Revenue Officer. Mike will be based in our San Jose, California headquarters.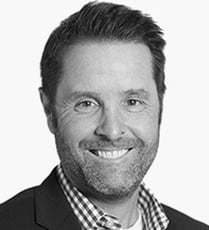 Mike comes to us with 25 years of success in launching and growing sales teams from inception through IPO. He has served as the Chief Revenue Officer of Cherwell Software and PernixData where, under his leadership, the sales organization grew by 70% over just a couple of quarters. Mike's previous companies include SkyHigh Networks, PernixData and Nimble Storage, where he served as VP, Worldwide Sales, and led the organization to a $300M run rate and 5,000 customers over the course of five years.
In His Own Words. "It's a rare opportunity to get to be a part of a world-class company with a platform that's truly modernizing the fast-growing space of IT Operations Management (ITOM). OpsRamp delivers powerful features that help IT teams discover their assets across hybrid environments, manage and monitor IT services contextually, and automate routine work wherever possible. This is the solution that's going to revolutionize how IT actually serves the business. And I'm honored to join a roster of talent that has a long track record of success."

We're honored to have you, Mike. Welcome to the team!
And we're still hiring for amazing talent both in the United States and India. It's a great time to join the team. We've got a bright future ahead!