OpsRamp recently conducted a survey on the State of Digital Operations Management in 2021 to understand IT investments in 2021, factors hindering organizational innovation and the steps IT leaders are taking to unleash creativity and growth across the organization. We discussed the survey on a webinar featuring OpsRamp Chief Revenue Officer Sheen Khoury and Isaac Sacolick, president of digital transformation consultancy StarCIO. Here are the key highlights of the conversation:
Q: Our survey showed that half of the respondents use more than five tools in their daily operations while 45% work with more than 10 different tools. Is market innovation becoming an excuse for tool sprawl?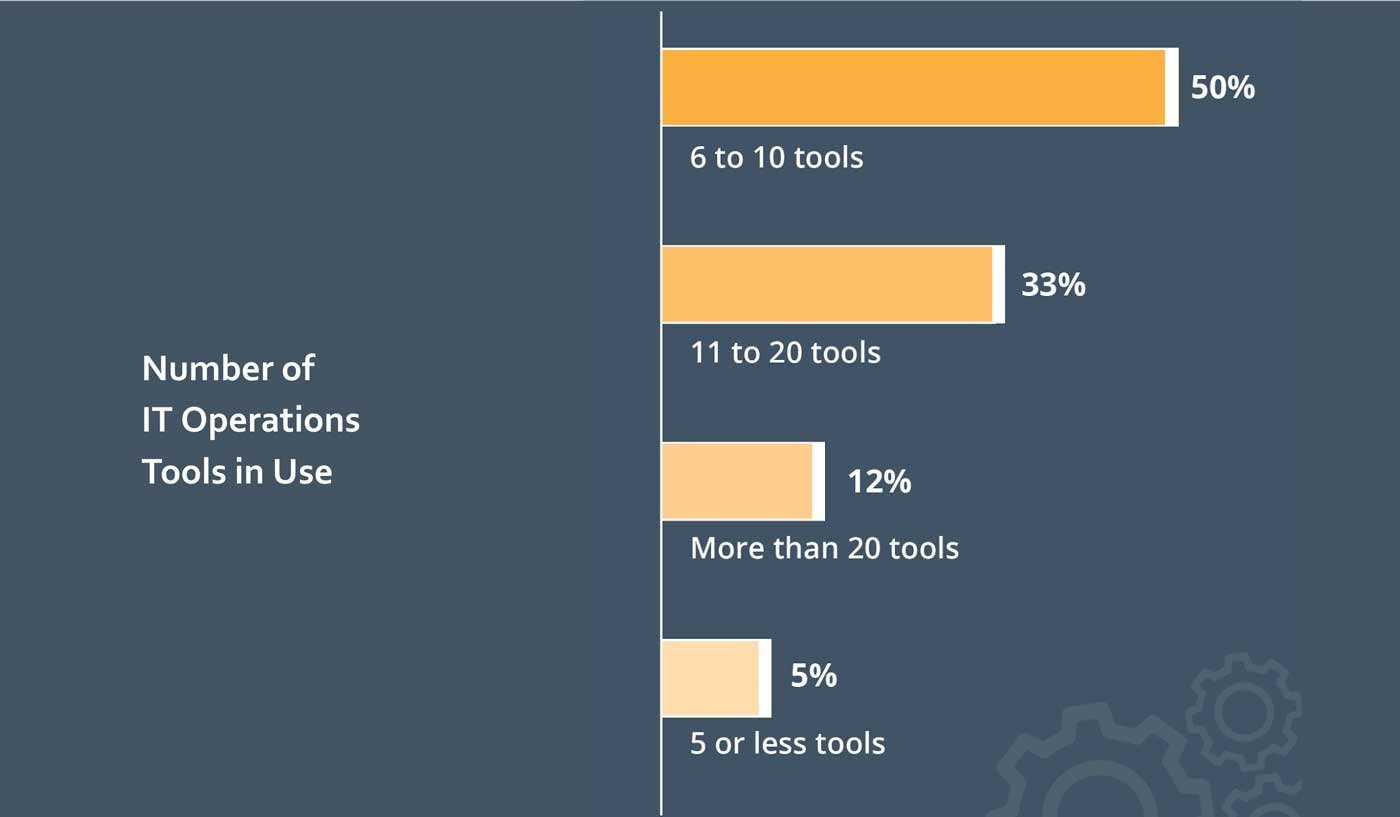 IS: There are a couple of factors. Most ITOps groups I know add a lot of monitors and tools in panic, thanks to bad experiences in the past with slow incident response. This causes one dimension of tool sprawl. The second comes from acquisitions - we do acquisitions all the time with point tools to meet newer challenges. And then some tools are independent of monitoring like observability. Voila! You end up with a ton of tools and ops teams are left scampering to make meaning of all the information. This trend is not just restricted to large companies. Every company today needs a digital backbone and they need a reliable set of tools to meet the constantly changing needs.
SK: I recently met a CIO of a large telco that had 14 towers of IT, 45-plus tools with two to three of them overlapping! Trust me, tool sprawl across IT is real. But it is not a bad thing. We must remember that a few years back, we did not have categories like cloud observability, AIOps or chaos engineering. The adoption of new tools is being driven by operational problems and use cases. IT leaders have to embrace this change. We will see the sunset of legacy tools and we will also see new tools which will have a different set of functionalities to meet the digital transformation needs today. This is reflected in the spending trends. This will continue to grow - Gartner predicts $4 trillion in IT spend this year. A recent article I read said that CIOs see on average, a 50% increase in budget for automation. So there will be investment, there will be consolidation. Usability will become increasingly important.
Q: The survey indicates an increased investment in several tool categories to create impeccable digital experiences. How do you see ITOM investments in 2021?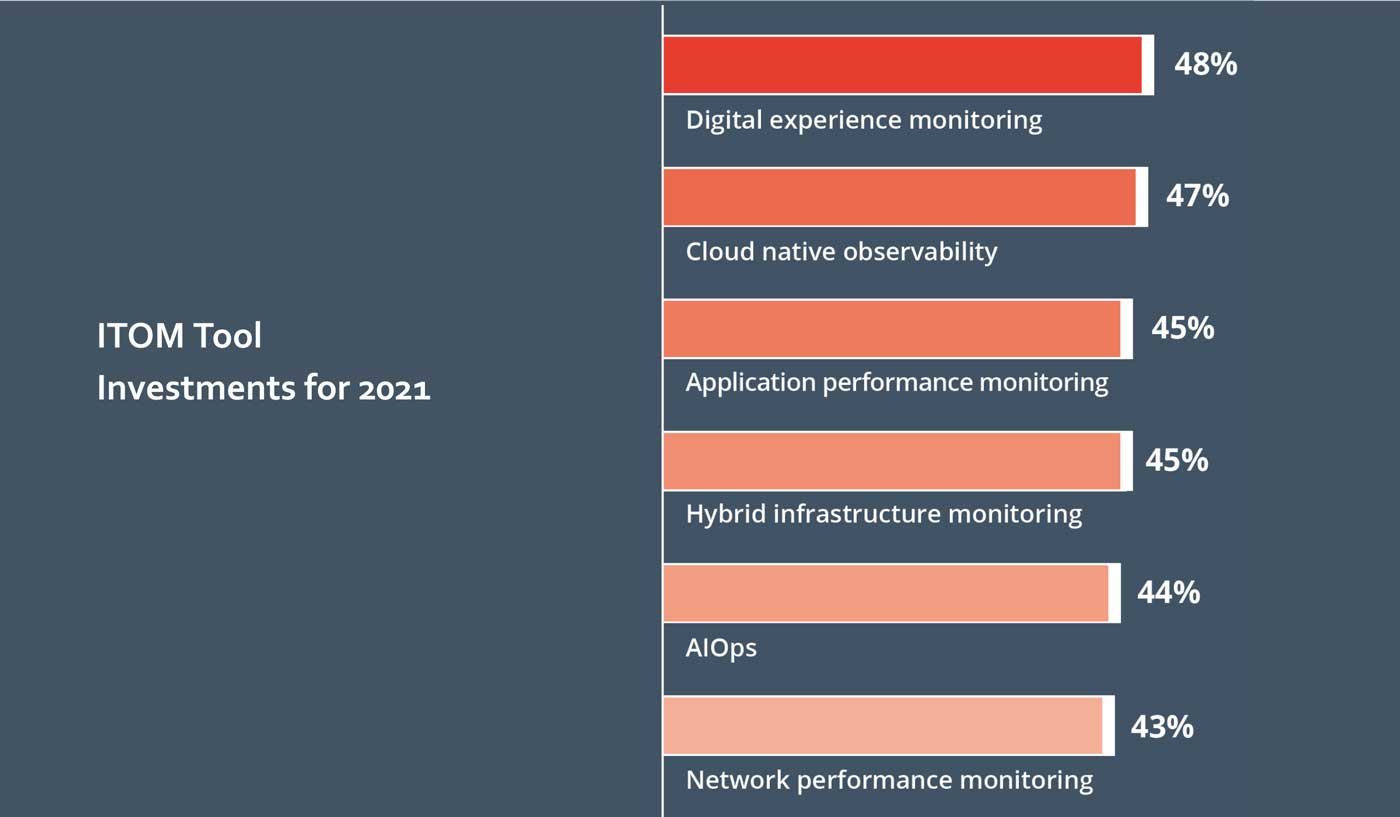 SK: The global pandemic has driven a need for a digital infrastructure platform. IT is expected to provide insights on the entire business service, not just the end-user. The entire stack is needed. Yes, the digital experience is critical but you do need the whole stack to work well together. If you just focus on only digital experience monitoring or cloud observability, you might miss the opportunity to have a platform approach that can correlate infrastructure problems and relate them to an issue. Hence, the survey shows investments equally divided across several tool categories.
IS: IT needs to be proactive and agile. It needs to respond to changing conditions. To be able to do this well, you need the entire ITOps to work well. You need to have the pulse on everything that is going on. Every organization I know is investing more in applications and at the same time, their service-level objectives (SLOs) are increasing. ITOps today need to be end-to-end where you have complete visibility - from what is happening at the customer-end, to what is the root cause at the application or infrastructure level to make sure everything is performing well.
Q: AIOps seems to be on the rise and is fast becoming a norm. 95% of our respondents are already deploying AIOps or plan to do so in 2021. What do you think is driving that demand?

IS: We've always had a lot of data in ITOps - log files, alerts, emails, pagers going off etc. What we have not had is a partnership with technology that says 'the machine is going to work for us". AIOps, with machine learning, helps to cleanse the data upfront. It helps us look at things from a single-pane-of-glass and focus on specific problem areas. The other side of AIOps, which is automation, helps with auto-remediation by creating reliable, reusable playbooks and doing away with redundant tasks. It points to the right course of action to solve business interruptions.
SK: It's almost a no-brainer that ITOps teams will rely on the combination of machine learning and data science to keep their infrastructure up and running. Root cause analysis today is a classic 'needle in a haystack' situation and AIOps is a great solution to drive efficiency into that. Customers want to use the investment in ML and data science to absolutely be able to predict when/where there is a problem and architect around it. Digital transformation and modernization are annihilating shadow IT today, which puts tremendous pressure on IT. Hence visibility and control are very critical. AIOps helps with that.
My experience with customers tells me that point tools providing only AIOps struggle. I believe fundamentally with a platform, you are going to be in a better place to meet the SLAs. Without a platform approach, it's very difficult to contextualize your environment.

Q: Given the benefits, what do you think stops organizations from innovating? Our survey indicated 'not being able to cope with the pace of change' as the primary obstacle.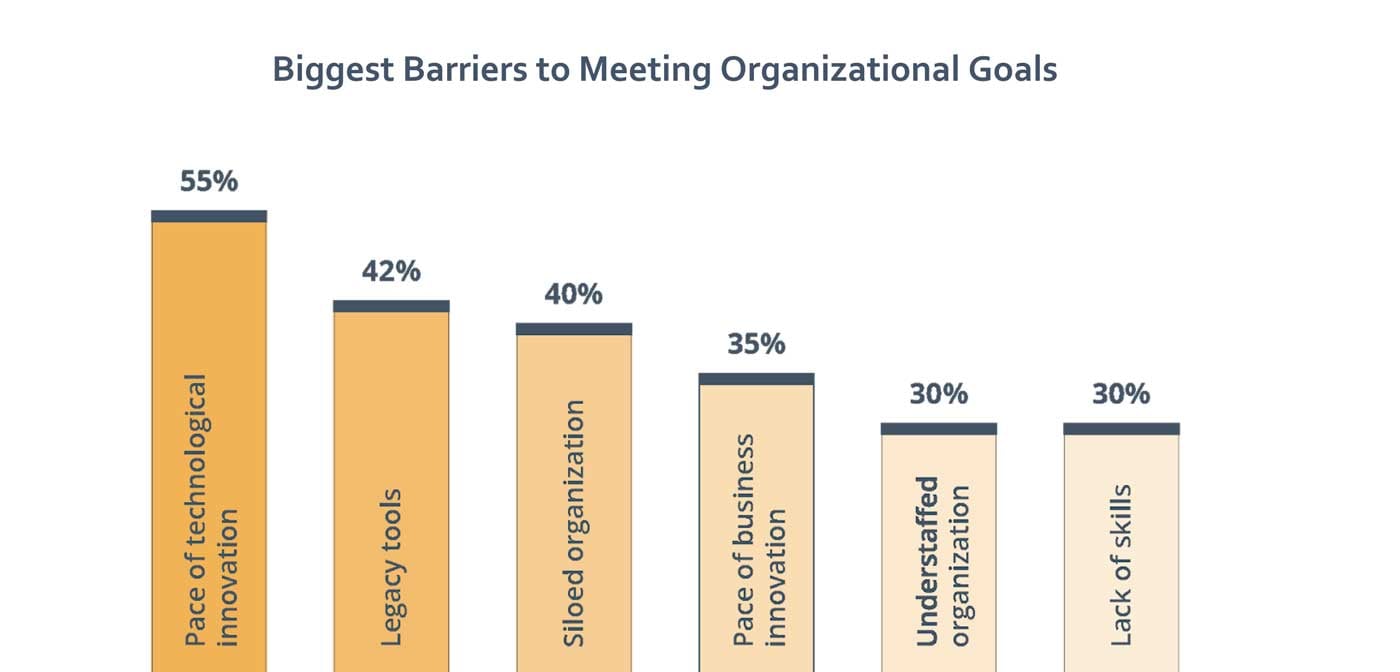 IS: The first thing to understand here is that you are not alone. I see this across many organizations and not without good reason. Change is difficult and technological change requires a certain mindset and it is not easy to get through. But the reality is, today, everybody in business is asked to step up and change their operating model, become more digitally enabled and use tools more proactively. Everything in operations is becoming more important. This is why a single platform that can integrate all this and achieve a common objective is becoming more important.
SK: The number one thing I would say is IT organizations and leaders have to encourage a platform approach. Visibility is key. The business units with application velocity over the last few years have become very powerful. They rely on technology to drive margins. Hence, having a platform that is multi-tier and a capability to organize/discover your assets will help prioritize modernization. It will help you with tool prioritization - what to sunset and what to modernize. Platforms allow you to ingest data and observe that data to make decisions. Encouraging your teams to go down this route is critical. We are going to have a major shift towards this going forward.
Q: We are seeing an increasing call for a digital operations platform. Why should organizations invest in it?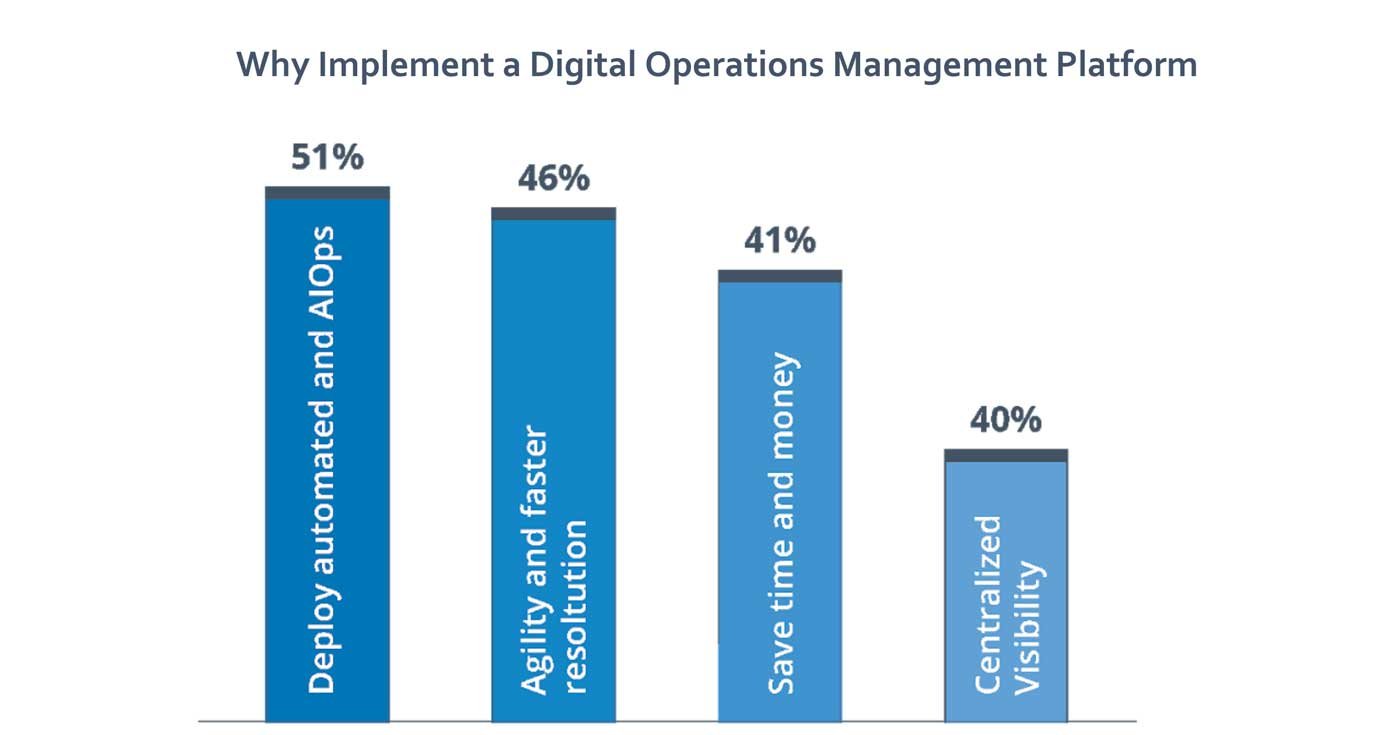 SK: Stories from the field tell me that there is an increasing need for a best-of-breed platform that allows you to drive the organization across all the touchpoints that are necessary to have a modernization strategy. Companies are looking for four key aspects in a platform - they want it to be:
Modern
Multi-Tier
Multi-Cloud
AI- and ML-enabled
Hence there is significant demand for a digital operations platform encompassing all these aspects.
IS: The key question IT organizations are trying to answer today is this - how do we make sure to continually improve the reliability and performance of our end-to-end operations? This is why the platform approach, and a digital operations platform is becoming more important today. A digital operations platform combines several aspects in one - discovery, visibility to see how the infrastructure looks like, incident detection, alerts, proactive incident remediation etc. It helps us use data as a force multiplier for ops teams so that they can become more proactive.
You can catch the rest of the conversation on this on-demand webinar here.
Next Steps: