Our recent webinar, NoOps? Or Yes, Ops! The Future of Operations in a DevOps World featured Jason Bloomberg, president of analyst firm Intellyx and Darren Cunningham, VP of marketing at OpsRamp. The webinar discussed how IT operations teams can stay relevant in a world of hybrid, cloud-native services and new-age processes like DevOps and "NoOps."
What is NoOps? How Practical Is NoOps In An Enterprise Context?
Enterprises have responded to the challenges of digital transformation by embracing automation to drive more agile and responsive IT operations. Practitioners describe NoOps as a 'fully automated IT environment' which is entirely abstracted from the underlying infrastructure. In NoOps, infrastructure provisioning and deployment activities performed by IT operators are now handled through on-demand infrastructure and platform services.
Web-scale companies like Google, Facebook and AWS use standardized apps and infrastructure and heavy automation to scale their infrastructure operations. It is simply impossible to run operations manually at web-scale companies. This, however, doesn't mean an absence of IT operations, but a redefinition of how you run web-scale operations.

NoOps is only relevant when you have a homogeneous IT environment, with a minimal amount of changes at the infrastructure level. Most enterprises have a diverse application and infrastructure stack due to their corporate history and constantly occurring changes at the IT infrastructure level due to dynamic and distributed operations. Therefore, NoOps is not a practical consideration for most enterprise IT organizations today.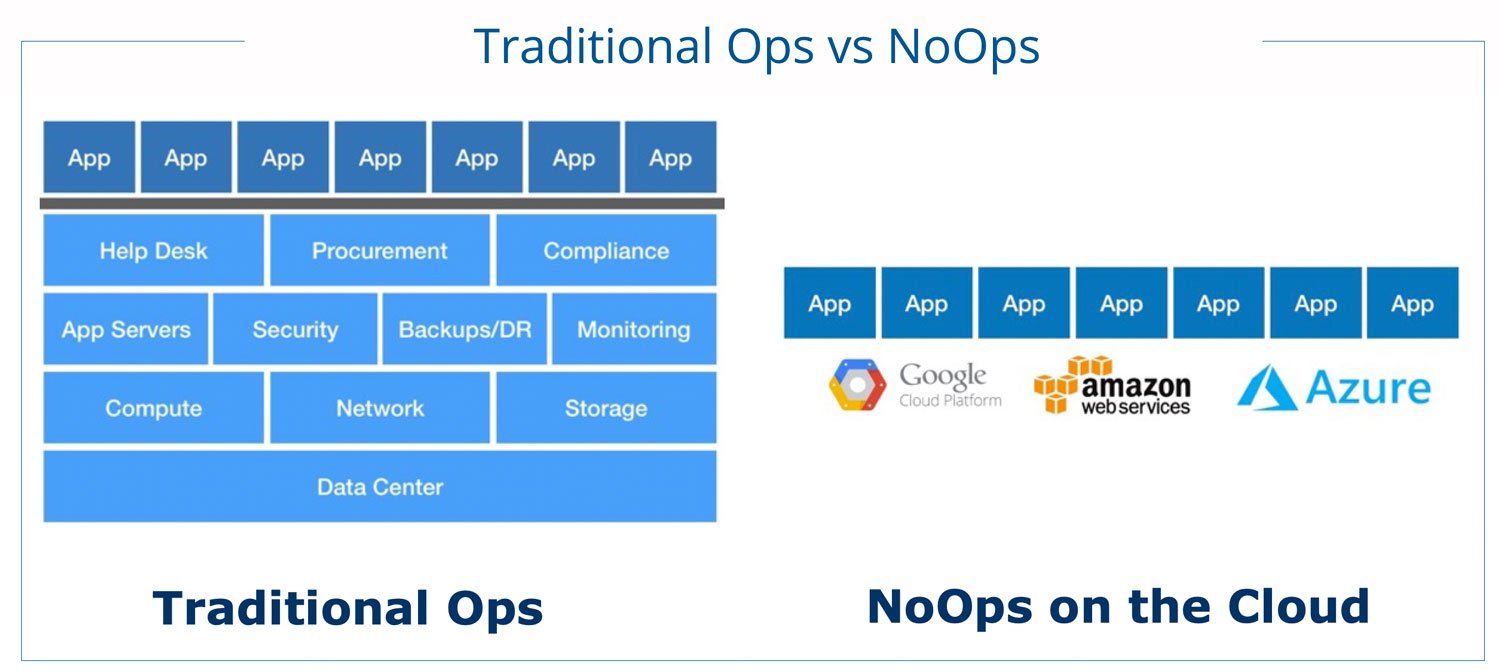 Figure 1 - Traditional Ops vs NoOps: IT operations doesn't go away just by adopting public cloud platforms.
From NoOps to NewOps: The Future of IT Operations
How do you build and scale IT operations for a hybrid world? You need NewOps which delivers the right levels of automation for increased service context and greater visibility to run your business effectively. Here's how NewOps addresses the shifting landscape of modern IT operations:
Automation. IT operations teams will need to shift from manual tooling to greater automation of core IT operational tasks. Automation is becoming the norm today for IT operations management, not the exception.
Hybrid IT Management. Modern operations is all about transitioning from on-prem infrastructure (owned or leased datacenters) to a fully hybrid, cloud-first infrastructure with elastic scalability, automated self-service and economies of scale.

Collaborative. Instead of stressful and siloed relationships between developer and operations teams, NewOps increases meaningful collaboration across organizational silos and drives adoption of 'infrastructure as code' so that you can script and deploy operational environments automatically.

Proactive. IT operations teams are constantly in firefighting mode that leaves little room for innovation. NewOps is about using AI-driven predictive insights for monitoring and optimizing IT services so that Ops teams can focus on customer-facing initiatives.


Figure 2 - Here's how NewOps helps you address the challenges of modern IT operations.


Embrace Complexity, Embrace Change
Digital transformation is all about offering better customer value by making organizations more customer-centric with the right technology investments. Digital enablement demands a focus on workloads which is where your applications run (and apps are what you put in front of customers). NewOps shifts IT operations from a device-centric view to a workload-centric way of working. With NewOps, IT teams can run enterprise workloads anywhere and keep shifting workloads based on business needs.
How well your technology performs determines how fast your business grows. The new world of technology operations is distributed, fragmented and hybrid and enterprise IT teams will need a new kind of business mindset to succeed. NewOps is all about delivering flexibility and agility with workload management, multi-functional teams and continuous improvements.
Our blog post shares only a few of the great discussion points from the webinar. To get the whole picture, watch it yourself or browse through the slide deck below:
Next Steps: