Lessen Interruptions and Increase Productivity with Auto-Alert Suppression
Modern hybrid, multi-cloud, and cloud native environments have created increased management complexity for enterprise IT teams. Dynamic and distributed applications, infrastructure and business-critical services are constantly generating more data in the form of metrics, events, and alerts. A constant stream of never-ending alert notifications can result in burnout and desensitization of IT support teams, leading to "death by alert fatigue." How do IT operations teams get ahead of constant alert storms and only get notified for critical incidents?
Auto-alert suppression management in OpsRamp eliminates unnecessary alert noise and prevents operators from drowning in repetitive alerts. Dynamic alert suppression lets DevOps teams safely ignore high volumes of non-actionable alerts and prioritizes incident response without getting bogged down with redundant alerts. Auto-alert suppression detects known and expected alerts using first-response policies so that IT admins no longer suffer from alert overload across dynamic IT environments.
Embrace Machine Learning for Meaningful and Actionable Alerts
Instead of getting bombarded with hundreds of duplicate and irrelevant alerts, learning-based auto-alert suppression helps incident response teams separate the signal from the noise by easily distinguishing between high-impact events and low-impact issues. Instead of addressing each and every alert with manual, labor-intensive processes, auto-alert suppression policies act as a first-response mechanism for frequent and unnecessary alarms.
Our recent Summer 2019 Release introduced first-response policies for alert management that automatically handle noisy and repetitive alarms so that IT pros no longer have to manually sift through thousands of alerts each day. OpsRamp provides two options for configuring first-response policies that ensure proactive event detection and prevent event overload:
Time-Based Suppression (Suppress seasonal and periodic alerts). Machine learning policies understand overall event behavior and suppress IT events which happen seasonally during a specific interval of time. Seasonal alerts typically occur due to recurring IT operational processes like auto-scaling events from public cloud services or a high number of transactions during peak business hours.


Attribute-Based Suppression (Suppress alerts that match specific characteristics). Battle-hardened IT teams have a holistic understanding of their production environments and can quickly judge whether an alert is critical or not during a time-sensitive incident. IT pros can train OpsRamp's machine learning algorithms to detect these unique operational patterns by uploading CSV files which define required attributes that need to be suppressed. Learning-based auto-suppression recognizes alerts originating from operating procedures using matching criteria and ensures IT teams don't waste any time on redundant alerts.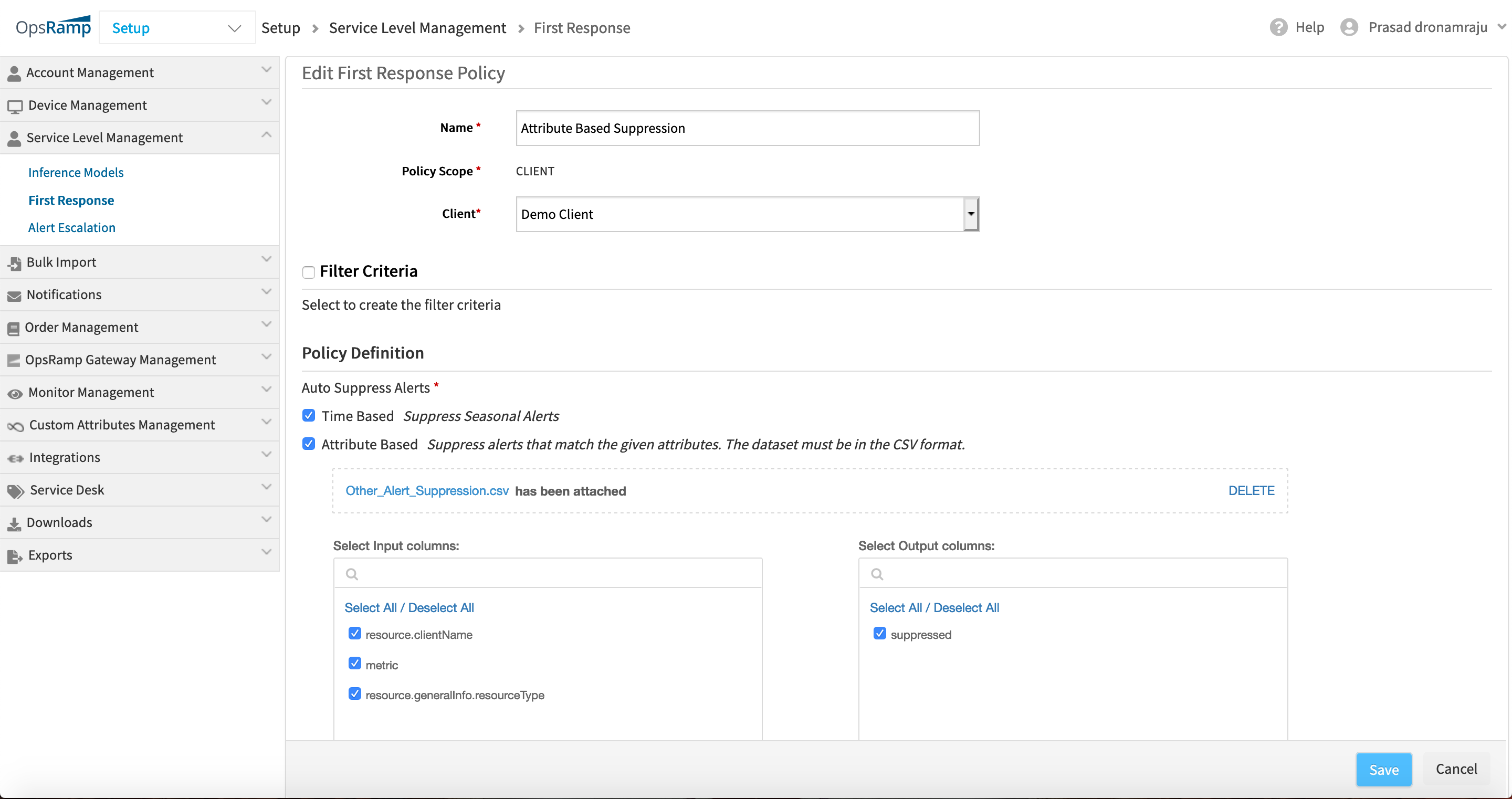 Figure 1 - Suppress seasonal and attribute-based alerts without manual intervention.
Instead of frequently updating alert rules for a constantly changing IT environment, machine learning-based dynamic alert suppression recognizes event patterns and filters out inconsequential alerts. OpsRamp's first-response policies deliver an effective mechanism for suppressing unwanted seasonal and attribute-based events and enhance operational efficiencies by reducing constant firefighting and ensuring a proactive incident response.

Figure 2 - Stop wasting time analyzing, acknowledging, and processing alert floods with auto-alert suppression management.
Next Steps: