Modern applications are platform-agnostic which means that they can run seamlessly in hybrid and multi-cloud environments. Google Anthos, released in 2019, is an application management platform that allows developers and IT to build and run applications across on-prem and public clouds (including competing cloud providers).
Hosted on Google Kubernetes Engine (GKE), Anthos helps organizations create enterprise-grade containerized applications that are secure and portable across multiple venues. OpsRamp monitors the underlying infrastructure supporting Anthos, allowing enterprise IT greater control into containerized workloads managed through Anthos.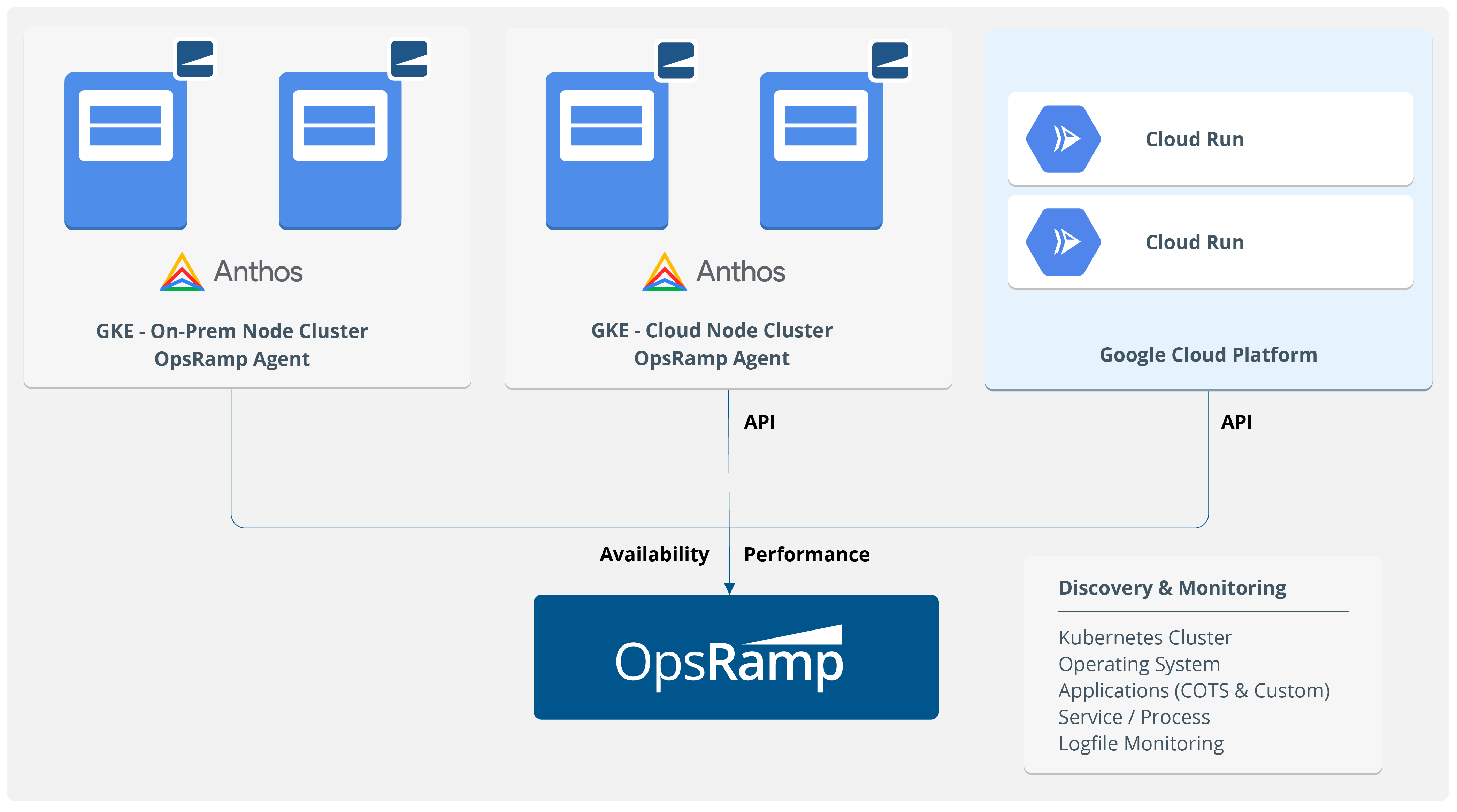 OpsRamp recently announced an expanded partnership with Google Cloud to help enterprises maximize their cloud investments and accelerate modern IT operations across their organization. OpsRamp supports out-of-the-box integrations with many popular Google Cloud services so that developers and operators can use a single platform to monitor hybrid and multi-cloud infrastructure.
IT teams can automatically assign monitoring policies to different cloud services and access relevant metrics within a few minutes. For compute instances such as virtual machines and Kubernetes, OpsRamp agents allow cloud operators to build their own custom monitoring as needed.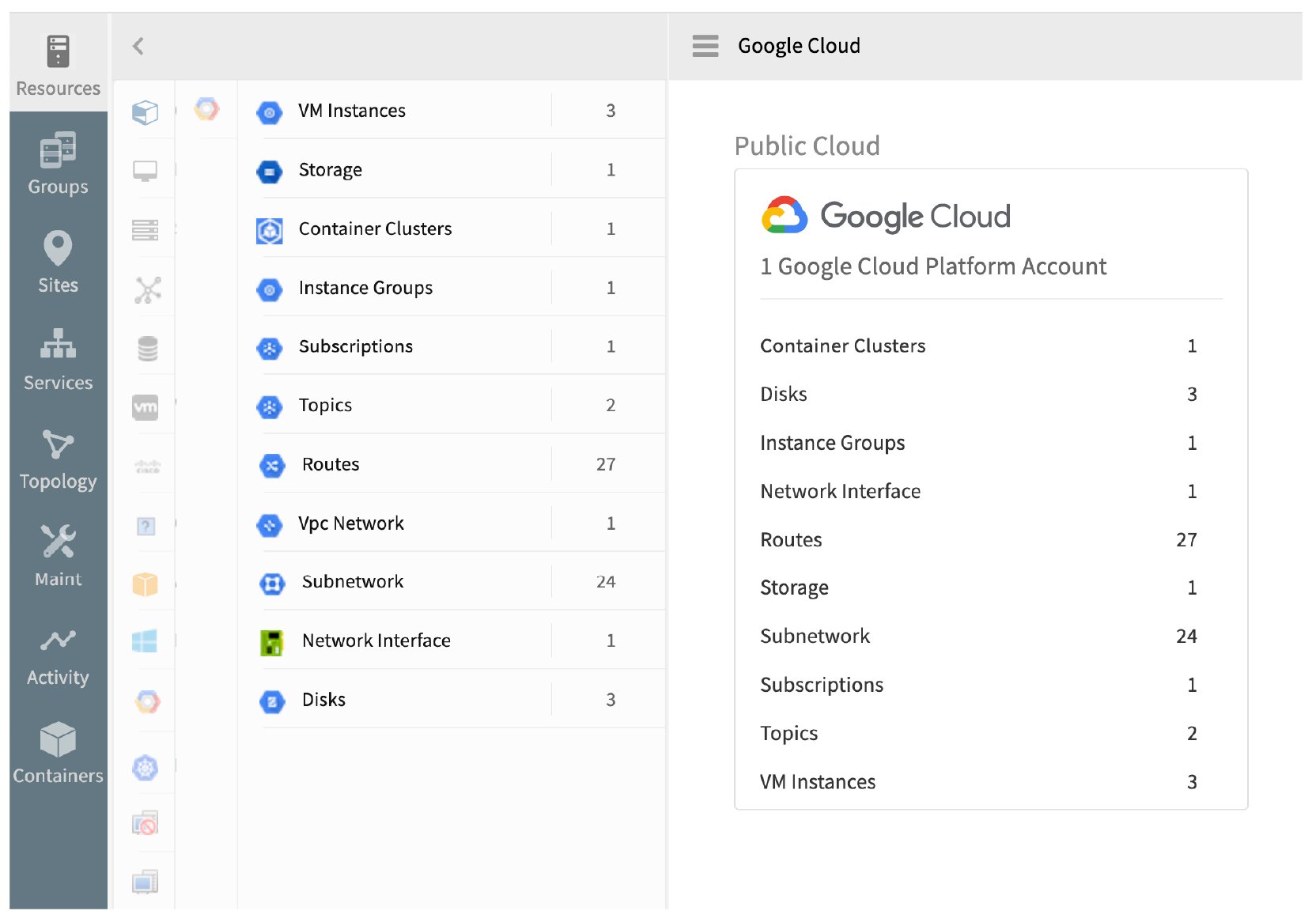 OpsRamp + Anthos: Better Together
Let us take a look at the infrastructure used for Anthos and how OpsRamp can monitor these environments. IT teams can deploy Kubernetes (the foundation for Anthos deployment) across on-prem and cloud environments. OpsRamp can rapidly discover Kubernetes cluster nodes, containers, pods, replicas, image sets, daemons, and DNS-related information. IT teams can then access metrics, topology context, and dashboards for understanding the performance of applications deployed and managed in Anthos. OpsRamp's service maps can represent the Anthos service, and display the underlying clusters to aid troubleshooting and root cause analysis.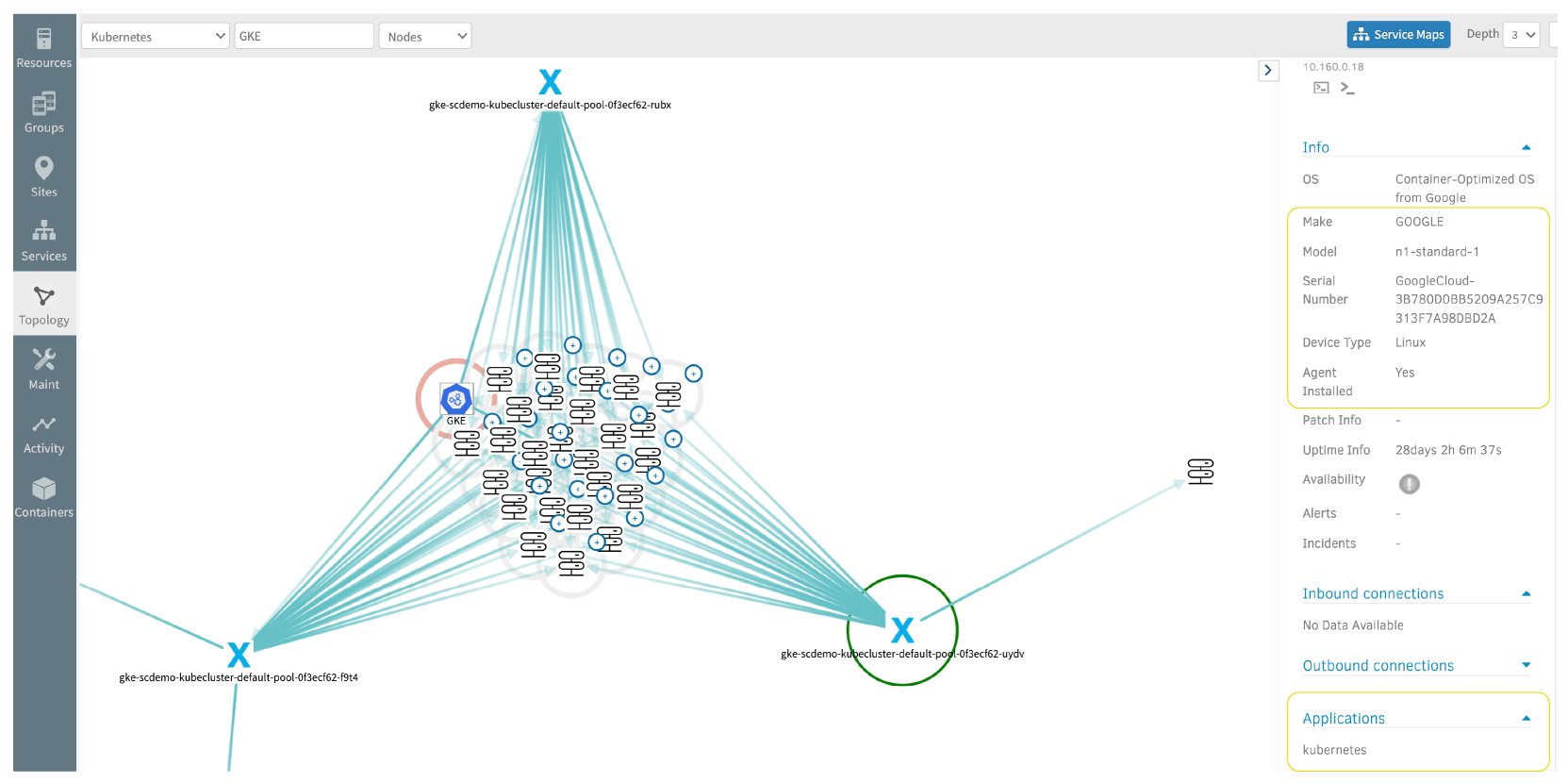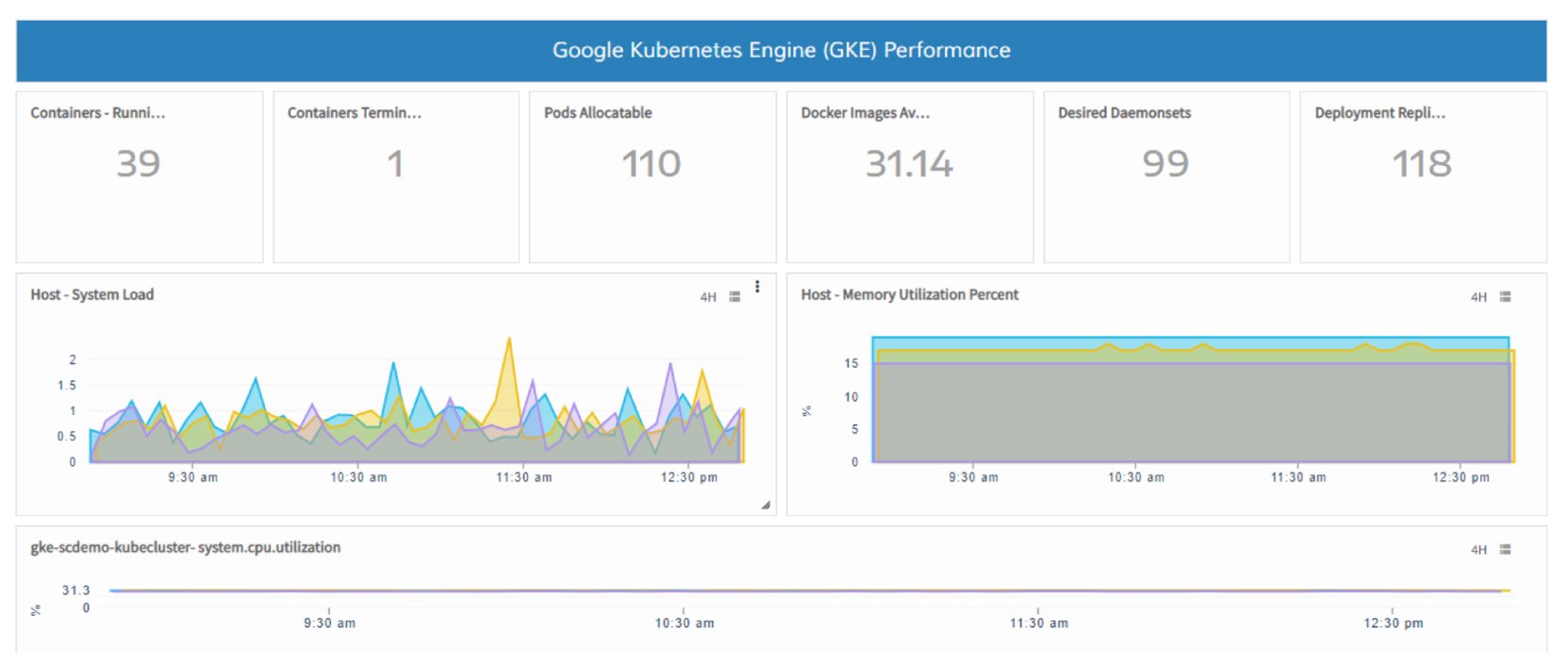 Cloud operators can auto-discover, monitor, alert, automate, and optimize their Anthos infrastructure with OpsRamp. Our platform collects comprehensive metrics for the containerized infrastructure that supports Anthos: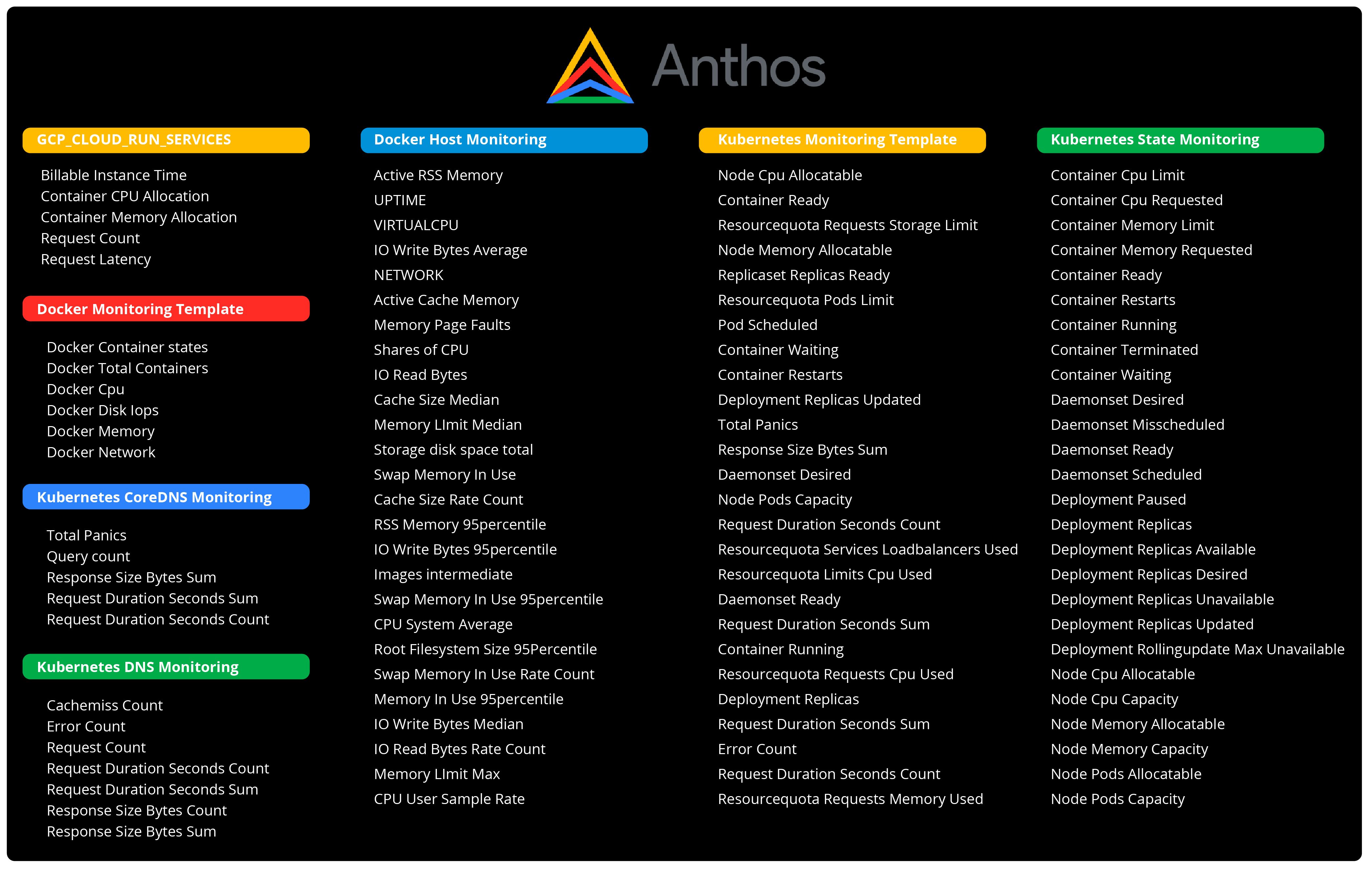 In conclusion, OpsRamp monitors Anthos GKE clusters with container-specific metrics for applications in each managed cluster. Given the cloud-agnostic container platform that Anthos delivers, enterprises can use OpsRamp to track the overall health of each Anthos cluster as well as troubleshoot infrastructure bottlenecks with confidence.
Next Steps: