CompTIA's 5th Annual Trends in Cloud Computing report has an interesting finding about channel partners embracing cloud solutions. Although cloud services are growing more quickly than non-cloud offerings in revenues and profit margins, 59% of solution providers are still struggling to find the right business model for cloud solutions. Channel executives believe coming up with a cloud ready business model is a "very significant" challenge ranking it right at the top of their priorities.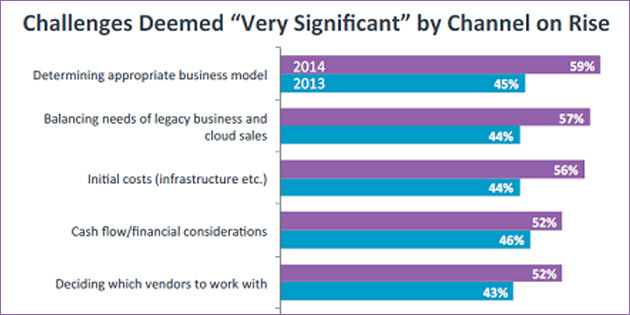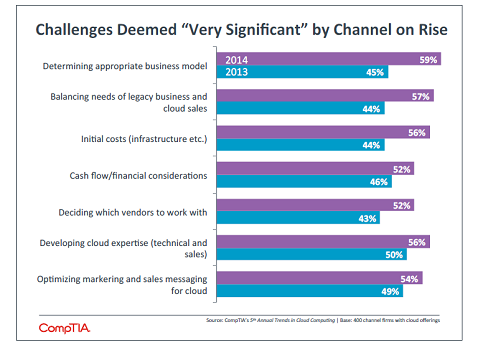 In our recent Partner Transformation webinar, John Tonthat, Director of Marketing and Business Development at Avnet Technology Solutions, said that the single biggest issue partners struggle with is, "How do we survive and expand business operations in the new cloud world?" John believes that resellers have to build the right set of expertise around hardware, integration, and line-of-business applications to serve customers in a cloud first world.
Partners should adopt the right methodology that delivers the story, tools, and solutions that are required for cloud transformation projects. Here are John's takeaways on how solution providers can accelerate success in the cloud:
Partners who can leverage the capabilities that virtualization enables and understand the business application stack really well can quickly become trusted advisors.
Partners need to have a honest conversation by conducting an internal assessment around their capabilities and desire to change before they can begin their cloud transformation journey.
Analyze the critical role of your distribution partner before joining hands with them. The right solution distributor can not only help you with training and demand generation but also help you close deals.
Listen to our interactive discussion with John to successfully transition from a commodity infrastructure model to higher margin, value-added cloud solution sales.