Cloud computing is everywhere. We've witnessed the unstoppable growth of public cloud, the sluggish growth of private clouds, the cloud's role as an innovation machine, and persistent cloud integration challenges. Amidst all the hype and confusion, one fact stands out for IT executives: embrace the cloud or face extinction.
To make sense of cloud trends, we present our 20 Things You Can Learn From The Best Cloud Influencers infographic. Access wisdom from thought leaders on the business case for cloud, learn why we live in a hybrid world, and how to thrive in an era of cloud disruption.
Visit our live Twitter wall for real time views from our influencers. If you would like to nominate other experts, join the conversation at #CloudInfluencers on Twitter.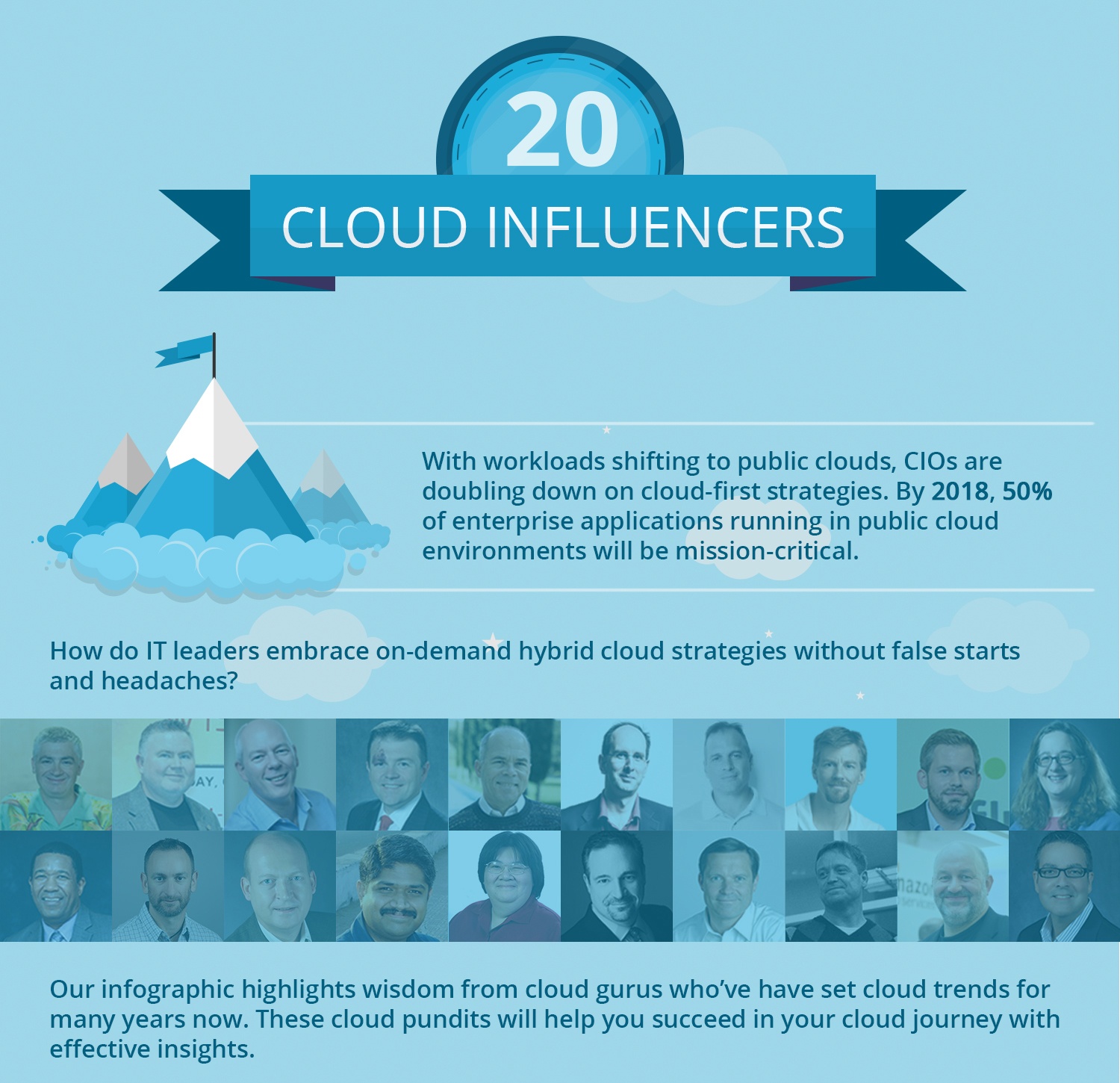 Part 1 explains how cloud computing drives organizational agility, revenue growth, and true partnership with the business.

Part 2 lays out the reasons why enterprises face a hybrid world. For the foreseeable future, enterprises will run workloads in datacenters, public, and private clouds.

Part 3 shows why cloud computing is generating industry wide disruption. Companies that are willing to embrace change will be successful.