Congratulations! You've finally completed your first cloud deployment. Thanks to the cloud, you've released innovative apps in record time. You don't need to worry about meeting demand with on-demand, elastic cloud resources. You wonder why it took you so long to move to the cloud in the first place.
Not so fast. Before you know it, you hear complaints around sluggish load times for your app. Your executive sponsor points out that transactions are taking longer. You notice a pattern that's quite familiar to you as an IT Ops veteran. The fundamental truth is that you still need to manage common IT operations functions even on the cloud.
How do you address IT Ops for hybrid clouds? You can always build internal teams with cloud and DevOps experts. If you don't want to manage hybrid clouds on your own, you can turn to external help.
Managed Cloud Providers: The Cloud Experts
Enterprises have long relied on managed service providers (MSPs) for meeting service levels. Managed services will account for 36% of total cloud revenues by 2018. Given the demand, service providers are scrambling to create new practices around cloud services.
Before you sign on the dotted line with any MSP, think twice. CompTIA's recent Fifth Annual Trends in Managed Services finds that only 54 percent of MSPs offer cloud services as a strategic part of their business. In fact, 44 percent of MSPs offer cloud services only when there's a customer request.
Enter Managed Cloud Providers, the next generation of MSPs. Managed cloud providers help enterprises build, run, and operate hybrid cloud workloads. InfoWorld states that managed cloud providers "provide the management layer between the enterprise and the public cloud, as well as to those assets running at the MSP."
How are managed cloud providers different from your traditional MSPs? Here are three reasons why managed cloud providers are unique:
Public cloud workloads demand new tools for effective management. Managed cloud providers invest in automation frameworks to architect, implement, and optimize hybrid clouds. Providers use tools to spin up or tear down cloud instances, discover and monitor cloud resources, understand service dependencies across datacenter and cloud elements, and analyze cloud resource consumption patterns.
Public cloud providers like Amazon, Microsoft, and Google innovate at a rapid pace. AWS alone launched 516 new features and services in 2014 and 722 new features and services in 2015. Enterprises need partners with experience in migrating, deploying, and managing cloud workloads in production. AWS, Microsoft Azure, and Google Cloud Platform have specialized certifications for developers and architects. A managed cloud provider can maintain partner status only if its employees clear these certifications. When you engage a managed cloud provider, you can be sure that the consultants have hands-on experience in tackling complex challenges.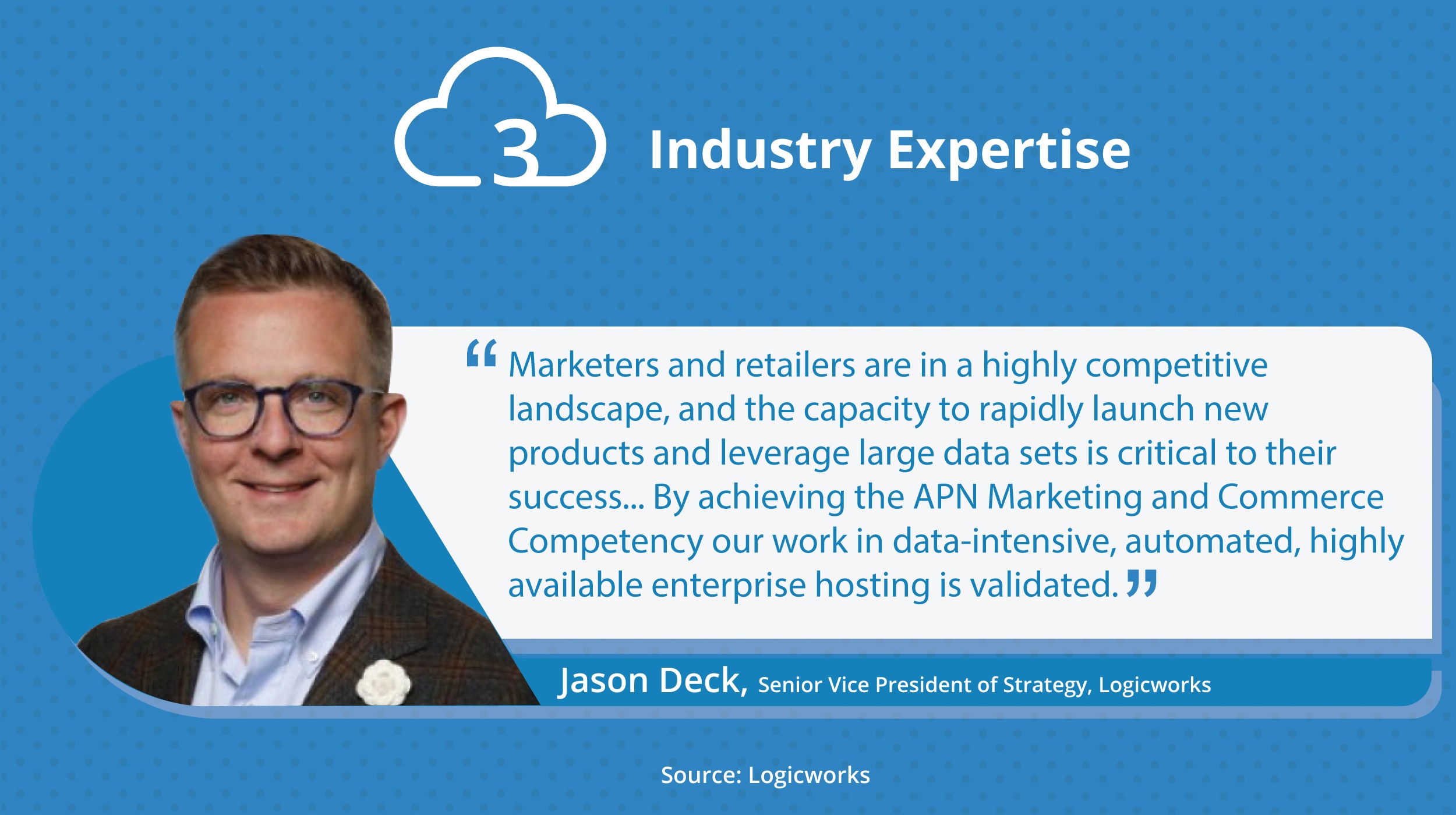 Managed cloud providers differentiate themselves with packaged solutions for industry use cases. Service providers deliver governance, compliance, and security across your specific use cases. For example, Connectria provides managed services to ensure 24/7 HIPAA compliance on the AWS platform. Logicworks helps customers meet strict PCI requirements for public cloud.
The new generation of service providers are your trusted partners in the cloud. Managed cloud providers help you drive innovation, scalability, and stability for complex cloud workloads.