A version of this blog first appeared in APMdigest.
A new study by OpsRamp on the state of the Managed Service Providers (MSP) market concludes that MSPs face a market of bountiful opportunities but must prepare for growth by embracing complex technologies like hybrid cloud management, root cause analysis and automation.
With digital transformation initiatives accelerating in the wake of the pandemic even as internal IT departments wrestle with the Great Resignation, 2022 is shaping up to be another banner year for MSPs. The survey shows that MSPs are bullish on growth, both for their own businesses and in the economy as a whole. 85% of survey respondents are either extremely positive (39%) or somewhat positive (46%) about growth prospects in 2022.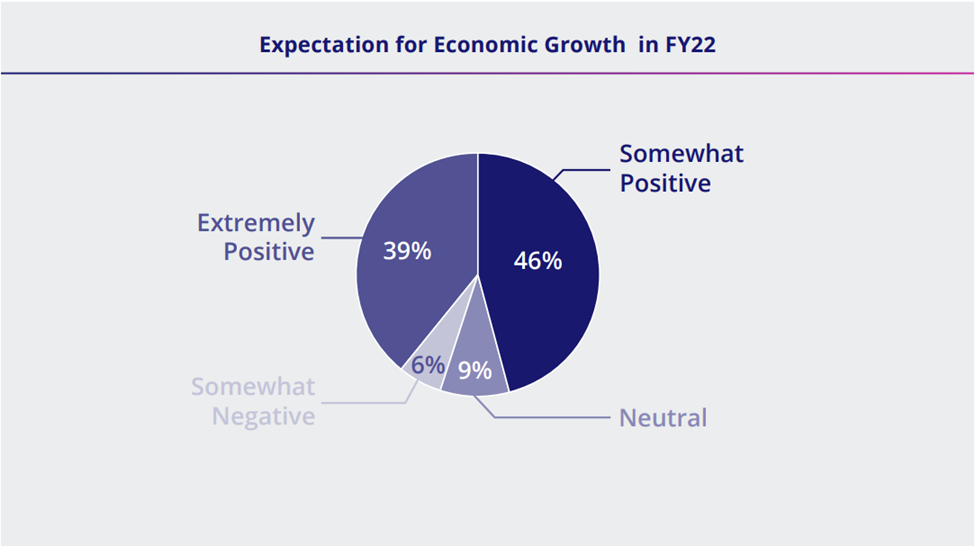 One reason for this optimism could be that businesses will keep investing in technology to stay ahead of their competitors, especially as digital transformation accelerates in the wake of the pandemic. And most organizations will need outside help (from service providers) to keep their IT environments and services humming smoothly, especially as the Great Resignation takes its toll on internal staffing.
MSPs aren't just bullish about overall economic growth. They believe this will translate into an expansion of their own businesses. Nearly half of respondents (46%) expect their managed services business to grow more than 10% this year, with another 44% expecting growth rates of between 2 and 9%. Just 7% expect their managed services business to flatline in 2022 and only 3% expect to see a decline in revenue. But that doesn't mean that complex IT problems will get any easier to solve.
Root Cause Analysis Both a Challenge and Opportunity
One of those complex IT problems is finding the root cause of IT performance issues. The survey indicated that faster root cause analysis was both the top IT monitoring challenge faced by MSPs, cited by 46% of respondents, as well as the No. 1 AIOps capability critical to winning deals, cited by 48% of respondents.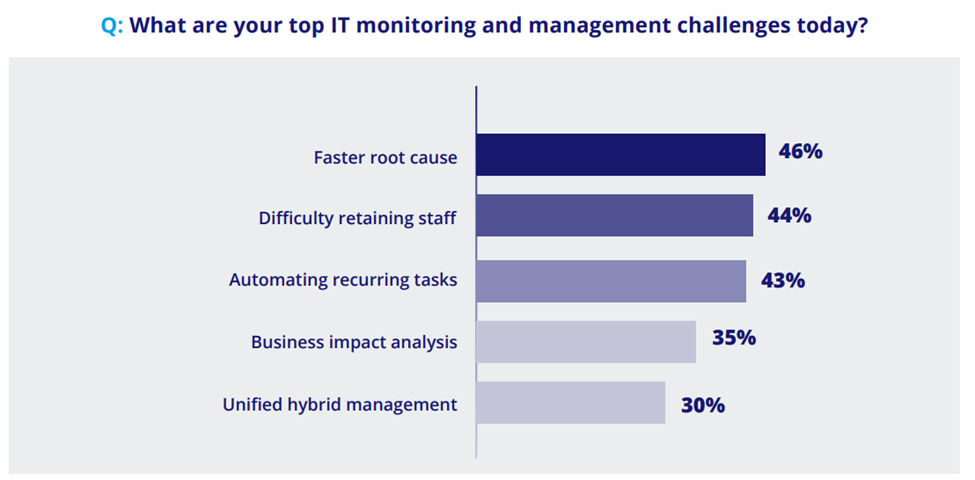 It's About the Cloud, and the Network
We asked MSPs to name just one technology that would get the most traction in 2022. Managed cloud services and managed network services tied for the top spot, each garnering 20% of responses, outpacing managed security services, at 16%. IT infrastructure monitoring was the clear winner for the most critical technology needed to manage delivery of those services, selected by 55% of respondents, followed by network performance monitoring at 47%.
Don't Just Monitor, Automate!
While monitoring is critical for service delivery management, MSPs are looking to do more than just keep an eye on service performance. More than half of all respondents cited the ability to automate routine tasks as the monitoring capability that was most critical to winning deals. Nearly half cited hybrid monitoring as the most critical monitoring capability as MSPs' manage workloads running both in the cloud and on-premises. They need monitoring tools that can handle both, as well as automate configuration changes and IT processes.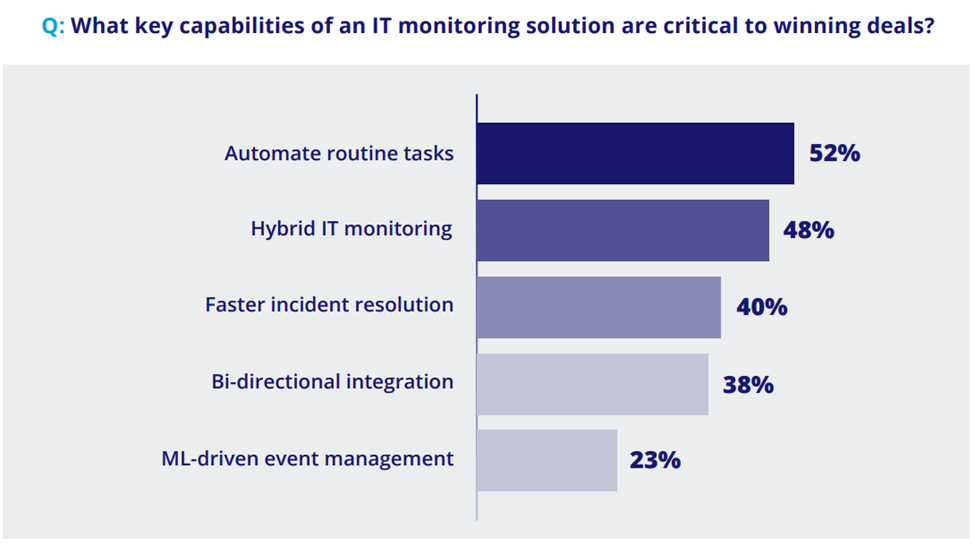 MSPs are competing in a growing but challenging market for managed IT services. While customers are prepared to spend more money for the right services, their needs are growing increasingly complex along with their IT environments.
Next Steps: