A growing number of organizations are adopting multi-cloud strategies as part of their digital transformation journey. ESG analyst, Edwin Yuen explains why multi-cloud adoption is here to stay: "The use of multiple cloud providers in today's IT is the rule, not the exception...81 percent of current cloud infrastructure users are running workloads on more than one public cloud infrastructure provider." What are the reasons behind the rapid rise of multi-cloud adoption?
Multi-cloud strategies can help IT teams avoid platform lock-in and achieve cost savings by selecting the right cloud provider best suited for their needs. While Amazon Web Services (AWS) is the undisputed leader in public cloud infrastructure, Microsoft Azure and Google Cloud Platform are fast gaining traction. Amazon's competitors are offering innovative services, tools, and pricing options to differentiate themselves in a competitive and fast-paced market. Enterprises are taking advantage of the diversity of cloud offerings by using best execution venues for their applications and services (instead of moving all their workloads to a single provider).
How The Leading Cloud Providers Stack Up
Forrester predicts that the three leading platform providers, Amazon, Microsoft, and Google (AMG), will capture three-fourths of cloud platform revenues in 2018. AMG are currently generating $9.2 billion in quarterly revenues from cloud infrastructure and platform services and will soon touch $10 billion in quarterly revenues.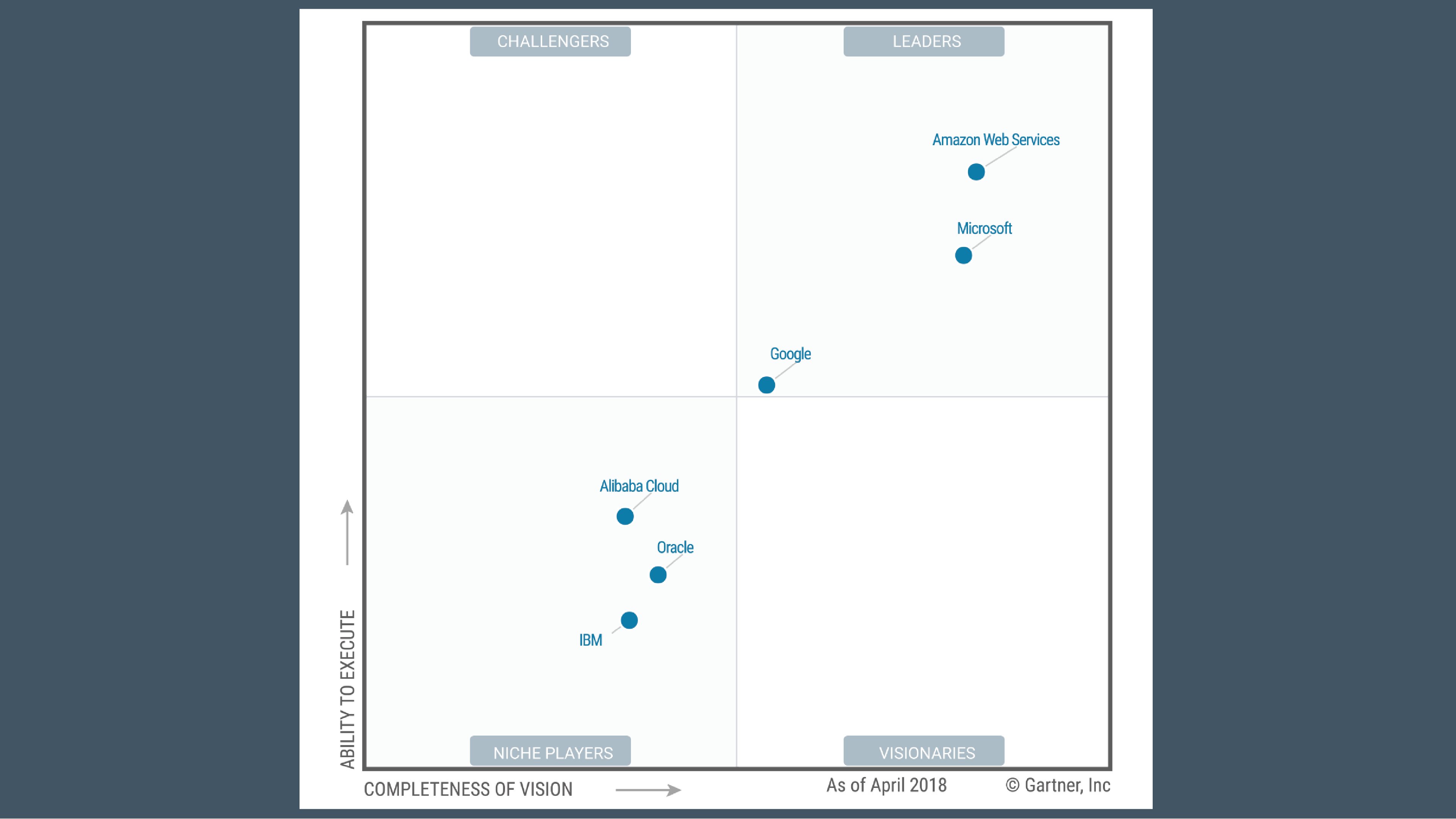 Figure 1. Gartner's Magic Quadrant for Cloud Infrastructure as a Service, May 2018 (Source: Gartner).
Here's a quick look at how the three cloud platform leaders have evolved over the years:
AWS launched in 2006 and has worked hard to win the hearts and minds of developers through a relentless focus on introducing new products and services. AWS also offers innovative and flexible pricing models, with on-demand, reserved, and spot EC2 instance pricing that caters to specific use cases. With more than $20 billion in annual run rate, AWS is the provider to beat in the cloud infrastructure market.

Microsoft first announced Azure in 2009 - the platform has grown rapidly with 600+ cloud services and datacenter presence in 140+ countries. Azure is betting on parent Microsoft's two big strengths (a loyal customer franchise and an entrenched partner community) to keep expanding its $4 billion annual run rate.

Google Cloud Platform has made a strong play for enterprise adoption by showcasing its unique technology strengths and scale of operations. Enterprises are drawn to Google for its expertise in managing big data and machine-learning workloads as well as cloud-native services (thanks to its production-grade, managed Kubernetes service).
The Paradox of Choice: Managing Complexity At Cloud Scale
While there are clear benefits to using different cloud providers, multi-cloud environments can quickly become complex and challenging to manage. If you are using more than a single cloud, it is not easy to keep track of your cloud performance and consumption:
Where are all my infrastructure workloads?

How are my applications performing?

Do we have enough capacity for our application?

How much am I spending on cloud infrastructure services?
While cloud platforms offer an array of performance monitoring (CloudWatch, Operations Management Suite, and Stackdriver) and spend management tools (Trusted Advisor, Cost Management, and Cloud Billing), you will need to log into multiple consoles to view service status, track performance insights, set thresholds, and manage alerts for your cloud services. More problematically, you will not be able to work with the same set of performance metrics and cost usage units across different cloud providers.
Why You Need A Digital Operations Command For Multi-Cloud Management
OpsRamp's digital operations command center has robust integrations with 90+ cloud services from AWS, Azure, and Google. We collect relevant data for your business services across different cloud providers and standardize cloud metrics using time-series data, for graphing, reporting, or dashboarding. Our digital operations command center boosts agility and flexibility with a single solution for your cloud infrastructure needs.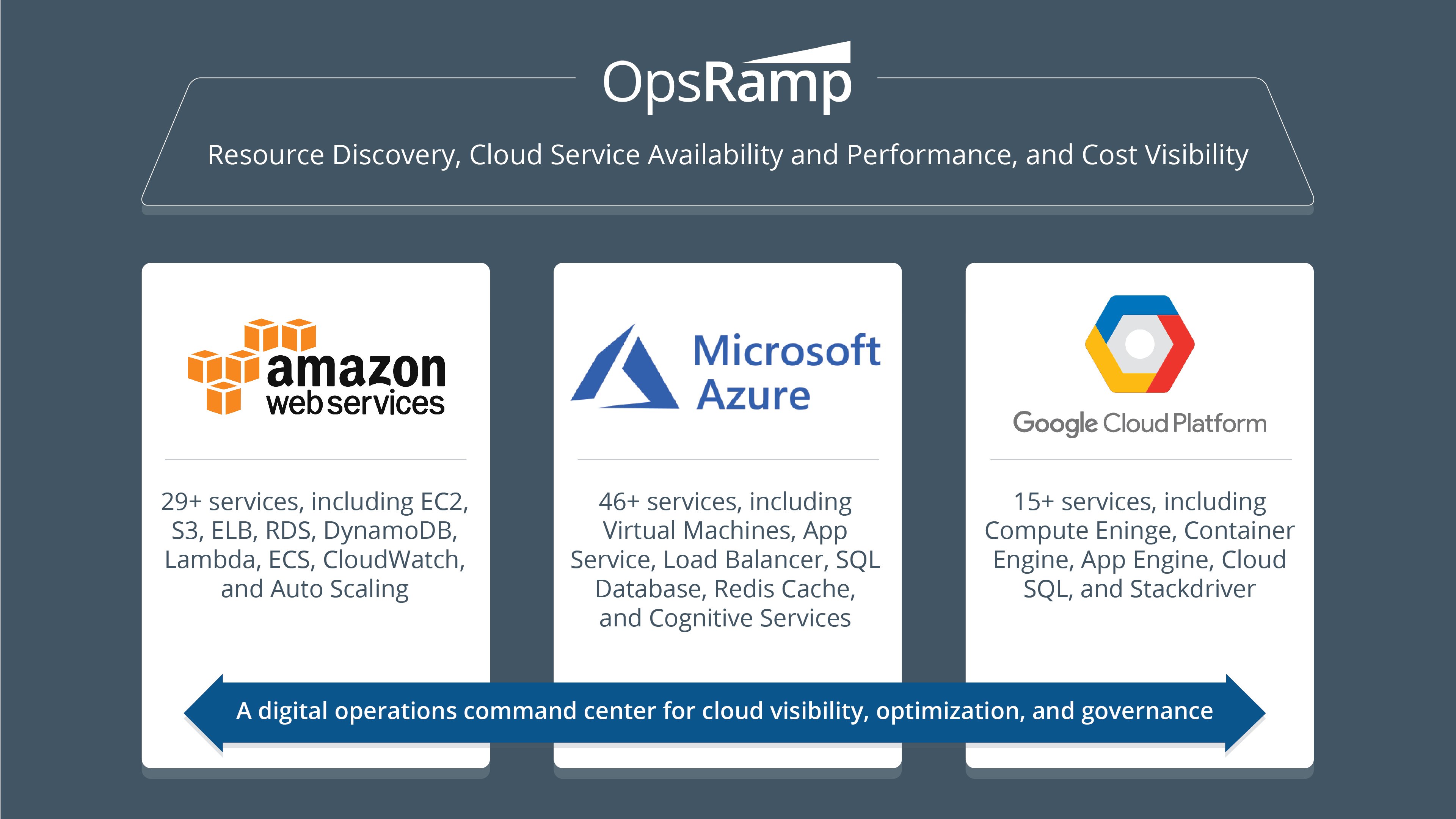 Figure 2. Multi-Cloud Management: Drive Effective and Efficient Cross-Cloud Operations With OpsRamp.
OpsRamp's multi-tenant SaaS platform delivers multi-cloud visibility, service availability and performance, and cost transparency and governance so that you can optimize your business-critical services and deliver compelling end-user experiences. In my next post, I'll review how you can manage a multi-cloud estate with greater operational flexibility and improve application performance with real-time insights.
Next Steps: