February has been a great month of industry recognition with our inclusion in 451 Research's Market Map for Application and Infrastructure Performance and Startup50.com naming us a "Hot Startup to Watch." To access recent OpsRamp coverage, be sure to visit our newsroom.
1) 451 Research Market Map Recognition for OpsRamp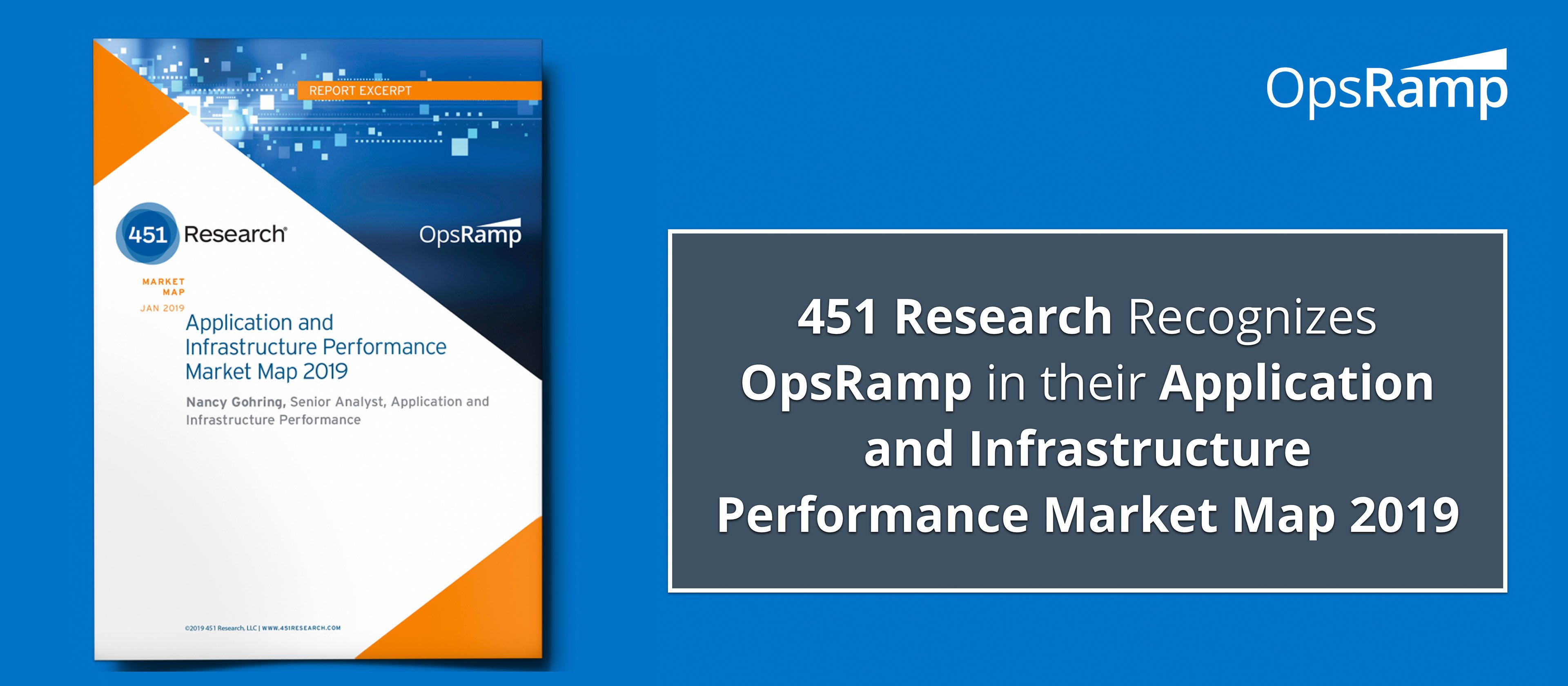 OpsRamp announced its inclusion in 451's Research flagship Application and Infrastructure Performance Market Map 2019 for the second year in a row. OpsRamp was among a handful of vendors recognised for its capabilities in four specific performance management categories, Infrastructure Monitoring, Event Analytics, Alerting, and Synthetics.

Read our press release or blog for more context on how a platform-driven approach helps modern IT teams drive operational agility and ensure digital responsiveness. Here's a quote from the Market Map highlighting our capabilities for comprehensive IT incident management:

"We are keeping our eyes on a small group of vendors that came out of the gate with platforms that can deliver a range of monitoring and incident management functions. These vendors, including OpsRamp…represent a new breed of IT operations management (ITOM) vendor, serving both incident responders as well as senior-level executives, since they offer top-level views of IT environment performance."

2) OpsRamp Named to the Big50 2018-19, Startup50.com's Report on the Top Startups in Tech
The Startup50's Big50 2018-19 Startup Report named OpsRamp a "Hot Startup to Watch" in February. The Big50 2018-19 Startup Report spotlights fifty high-growth startups that are disrupting the industry status quo with the real-world problems that they are solving. Veteran journalist, Jeff Vance, started the Startup50 awards to identify the promising tech startups that are ready to win in a cutthroat market. Read more about the award here.
3) [Webinar] Performance Monitoring Insights with Nancy Gohring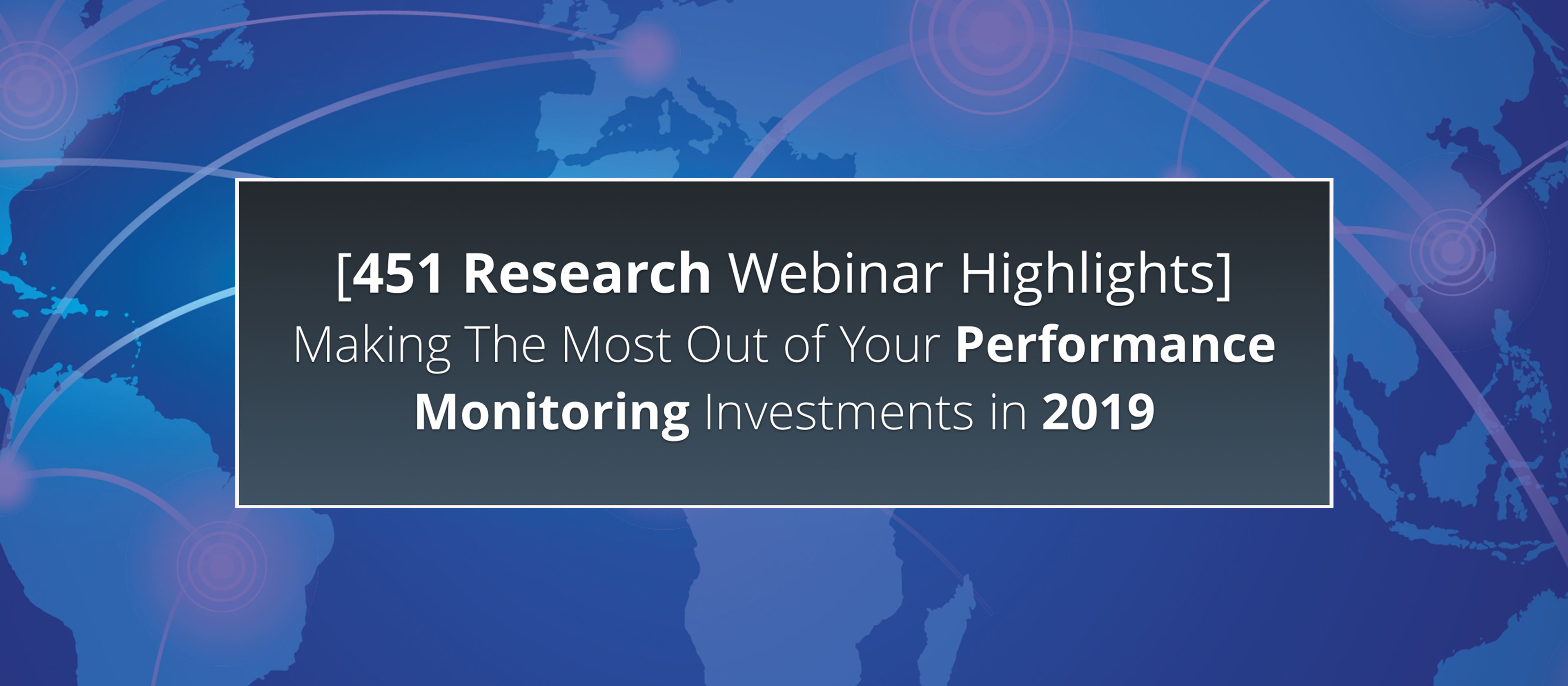 Our recent webinar, 2019 Performance and Management Trends and Insights, explained how a complex IT ecosystem, the proliferation of siloed point tools, and increasing pressure on IT teams to 'do more with less' are driving the need for innovative performance management. The webinar makes the case for more investments in automation and machine learning technologies for proactive and predictive IT operations. If you missed our webinar, we've got the key highlights in this blog.
4) How is Service-centric AIOps Better Than Standard AIOps Point Tools?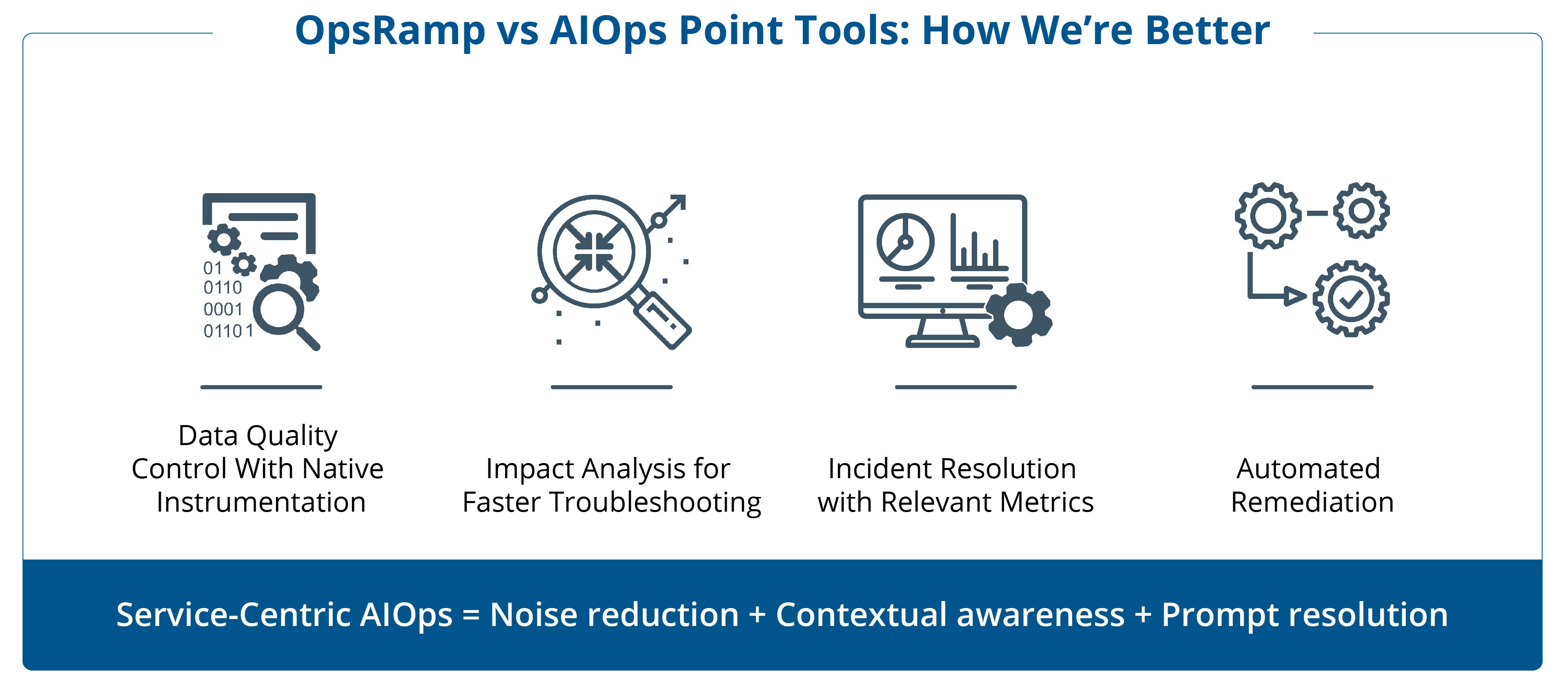 Given the recent announcements and acquisitions in the AIOps market, how do DevOps and SRE teams select the right AIOps solution for reducing alert fatigue and restoring IT services promptly? OpsRamp's head of product management, Mahesh Ramachandran, deconstructs how service-centric AIOps helps you end swivel-chair IT Operations by combining data, context, and insights for the right levels of visibility and control.
What's Next?
Coming in March, OpsRamp will be sponsoring the Cloud Expo Europe, 2019 London, the largest cloud-focused show in Europe with 19,000 attendees, 800 speakers, and 550 exhibitors. If you're planning to be there, stop by at booth #C1740 on March 12-13 and learn about the world's first service-centric #AIOps platform. We'll also be attending the CIO Summit Chicago, on March 12th. You can register for the event here.
Next Steps: