Last month, the Digital Enterprise Journal (DEJ) recognized OpsRamp as a Top 20 Vendor for enabling best- performing organizations in managing IT operations. DEJ's recent report features OpsRamp in the Top 20 Vendors for Enabling Best Performing Organizations. Meanwhile, the field marketing team controlled the chaos at several industry events like IDG Chicago, ConnecTech Houston and CIO Summit by Sapphire Ventures. And our resident experts continued to make key contributions across different media outlets and events. Here's a quick snapshot of the news milestones that made the month of September:
#1 - Digital Enterprise Journal Names OpsRamp As A Top Vendor For Enabling Best-Performing Organizations In Managing IT Operations.
The Digital Enterprise Journal included OpsRamp as a Top 20 Vendors for Enabling Best Performing Organizations in Managing IT Operations. The research profiles the top technology vendors that are addressing modern IT operations challenges, driving consistent day-to-day performance, and enhancing operational performance metrics. The OpsRamp platform helps create and build the strategy, processes, organization, and technology capabilities required to become a top-performing IT organization (TPO).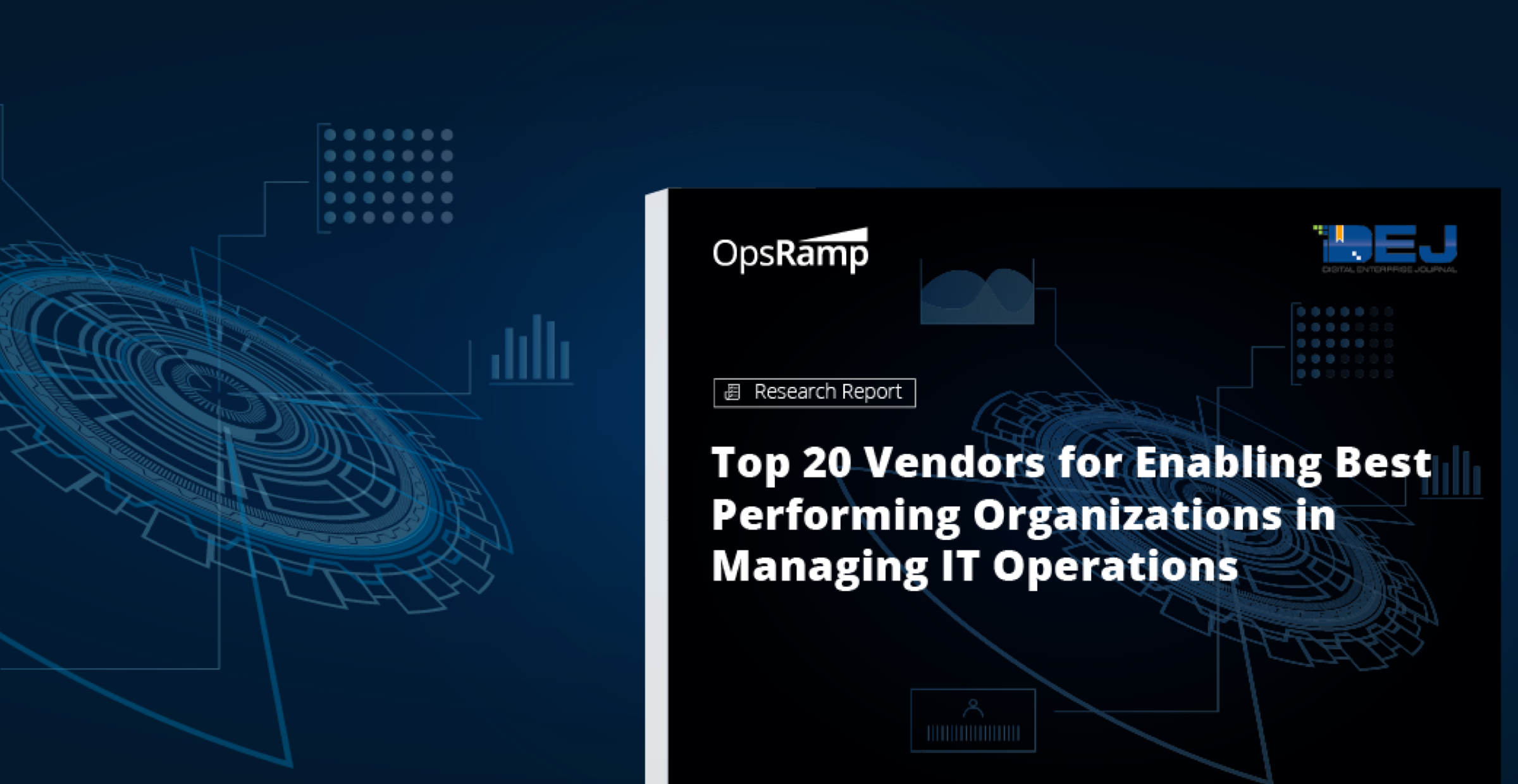 #2 - OpsRamp At Industry Events
The OpsRamp team also participated in several events this month, showcasing our service-centric AIOps solution. Mike Alexander, Director of Sales, was part of the publisher's panel at IDG Chicago sharing his thoughts on 'Enabling Business Innovation and Delivering Customer Value.' The company was also part of an intimate vendor showcase at CIO Summit 2019, organized by our investors Sapphire Ventures, presenting our modern digital operations management platform. Robert Sarullo and Tommy Gustaveson made the company presence felt at 451 Research's HCTS 2019 and Oracle OW19 respectively.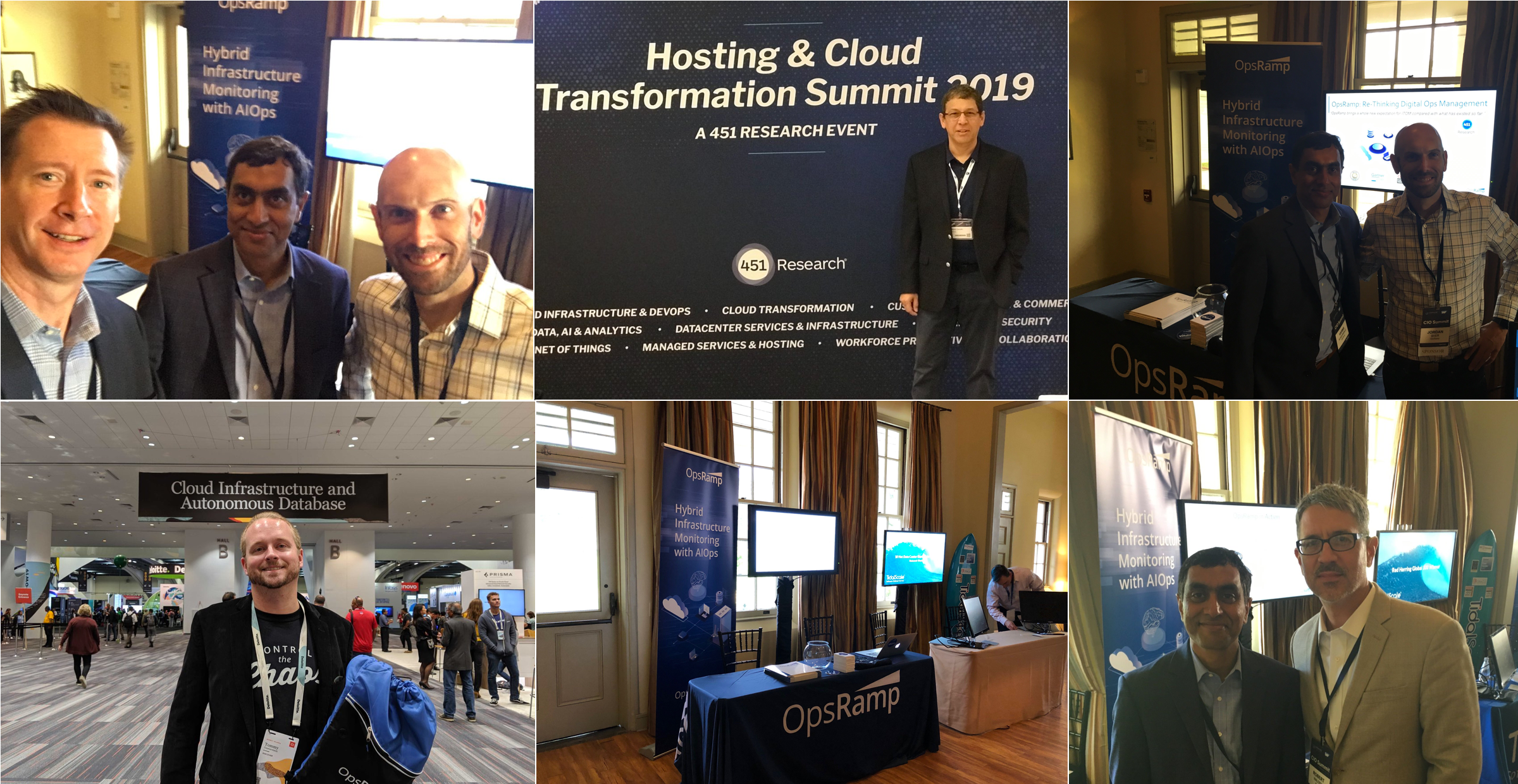 #3 - OpsRamp In The News And Blog
OpsRamp's resident experts contributed several thought leadership articles to the industry. Deepak Jannu, Director of Product Marketing, wrote about 80 M&As' that tell us about the state of IT operations management software for CloudTech News. Analyst Kurt Marko mentioned this article in his analysis of IT operations vendors chasing the elusive 'single pane of glass.' Deepak Jannu also wrote about key takeaways from Splunk's recent acquisition of SignalFx for The New Stack. Wael Altaqi, Solutions Consultant, explained why ITOM solutions are increasingly migrating to the cloud for DevOps.com. You can access all of our latest industry insights here.
Our top blog posts in September were:
Next Steps: