As a multitenant software-as-a-service (SaaS) platform, we're continuously delivering OpsRamp platform updates and innovations. Look for a regular series of posts from me that will highlight what's new, what's next, and how you can take advantage of these new capabilities. Here's a summary of all the latest updates we're delivering to our IT Operations Management (ITOM) platform in April:
Availability Monitoring
Role-Based Access Control Enhancement
Availability Reporting
New API
Availability Monitoring
With our April 2018 update, we've added a new client-level setting that provides more granular control of availability monitoring and measurement during maintenance windows. This new setting allows you to control whether a resource in maintenance is available or not.

Role-Based Access Control
One of the most powerful features of our platform is the role-based access control (RBAC) mechanism. RBAC offers a collection of features that restrict the operations a user can perform on specific resources within OpsRamp. Features that enable RBAC in OpsRamp are:
Users and user groups
Devices and device groups
Credentials
Permissions and permissions sets
Roles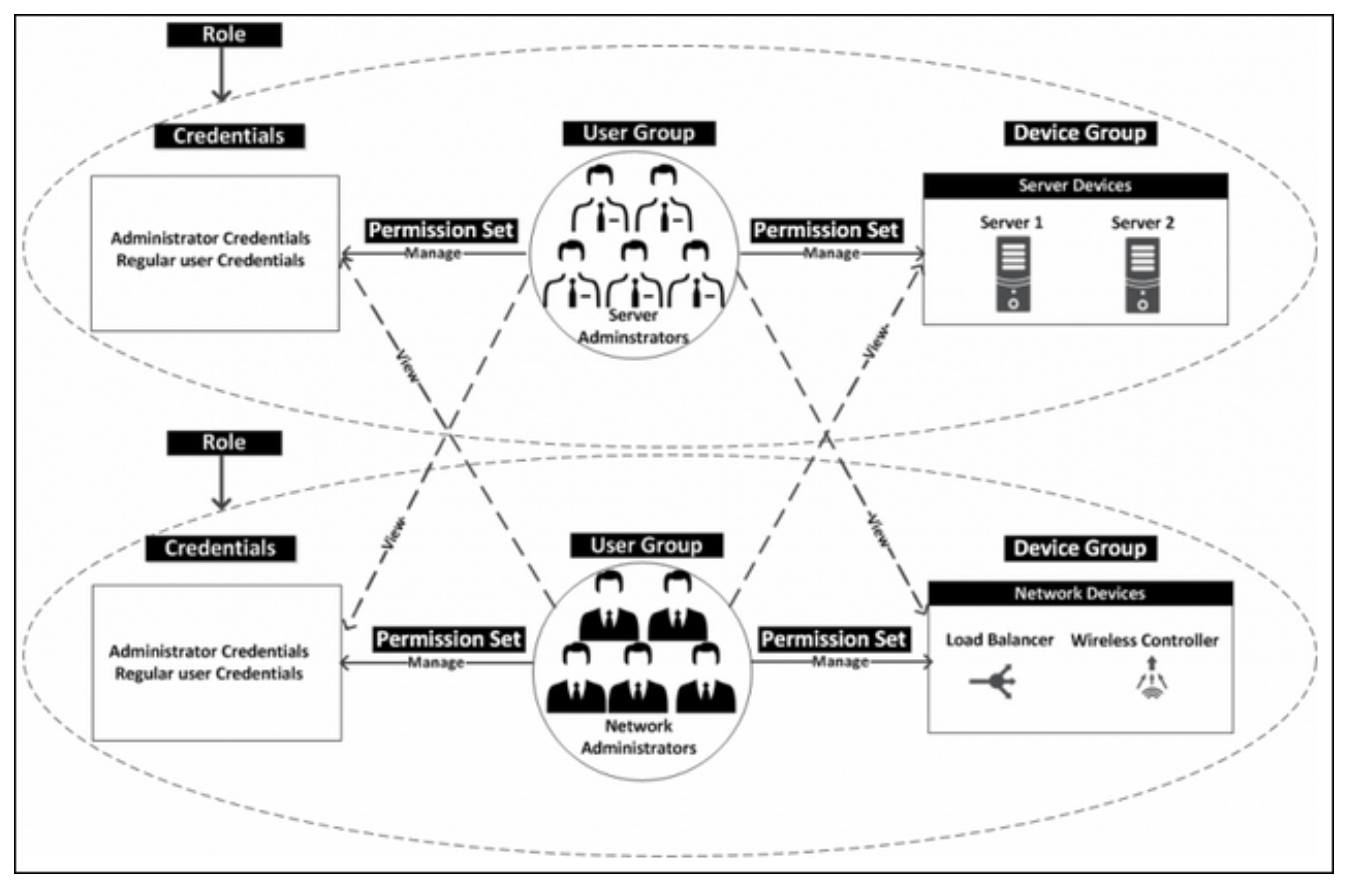 With the April 2018 release, you'll have more granular control of which users can run commands on a resource. This update addresses a common request from our enterprise customers and partners who need better governance over what users can and cannot do within the OpsRamp platform.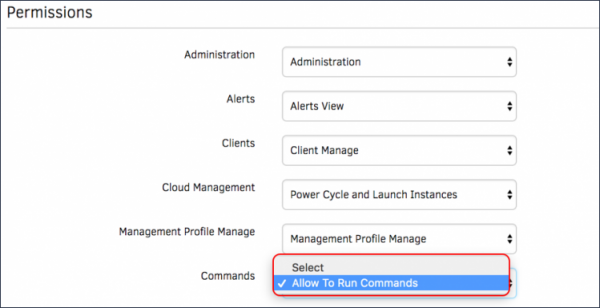 Availability Reporting
Our pre-built reports are one of the most popular OpsRamp platform features. Every day, customers rely upon these reports for the right insights about their managed IT operations environment.
With the April 2018 release, we've added an improved availability score report option so you can understand daily improvements.

Stay tuned for some amazing new custom reporting capabilities coming in upcoming releases.
New API
We are API-first at OpsRamp. Nearly every operation you can perform in the UI is available through our APIs. With the April 2018 release, we've introduced a new API to customize and tune your disk monitoring thresholds across hundreds of devices. This feature delivers huge productivity and efficiency gains to customers. More details on our APIs are available on our documentation site.
And as a reminder to our customers and partners, our March 2018 update delivered:
Improved Alert Management and Escalation

Updates to our Extensive Library of Integrations
Here's a brief summary:
Easier navigation from alert to resource details:

Repeat notification limits in alert escalation policy: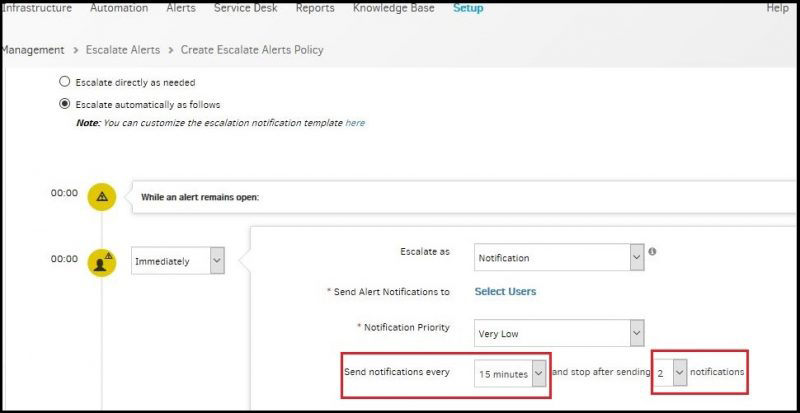 Alert metric filters within scheduled maintenance windows: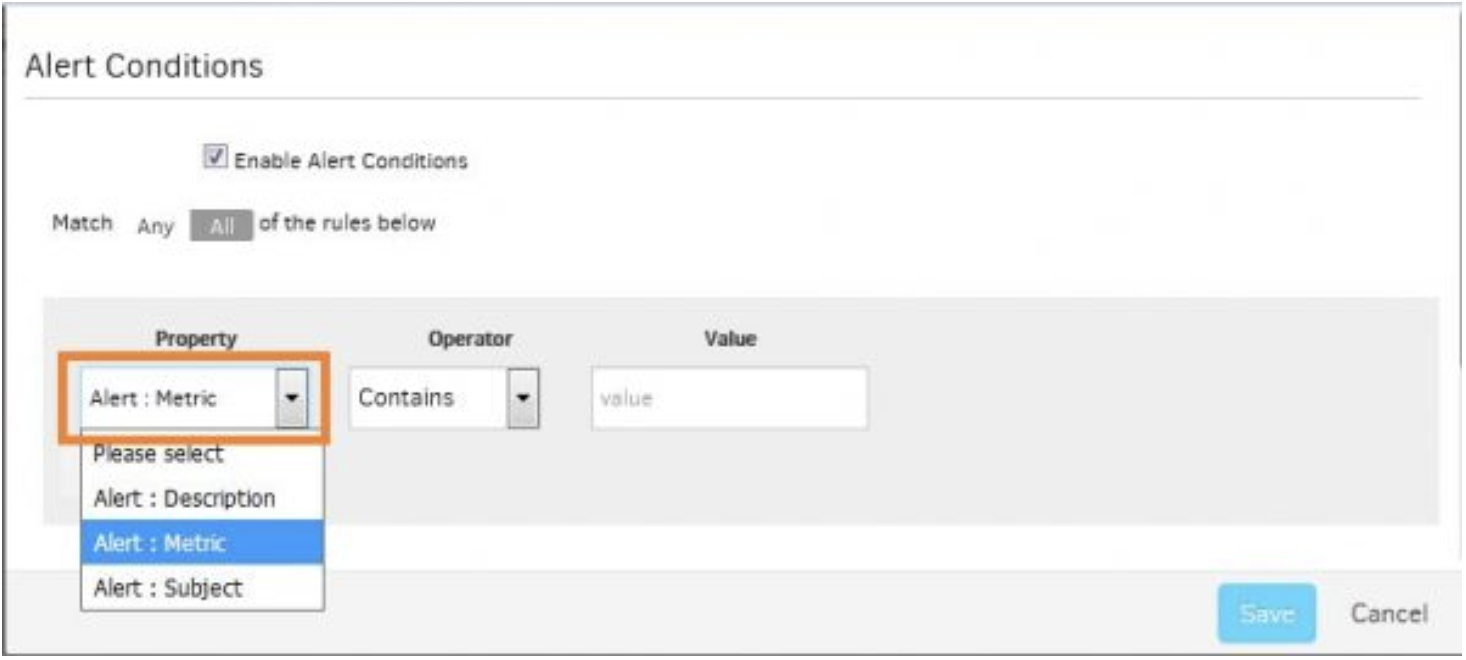 Alert time stamp details in the incident descriptions:

Additional tickets status options within custom integration: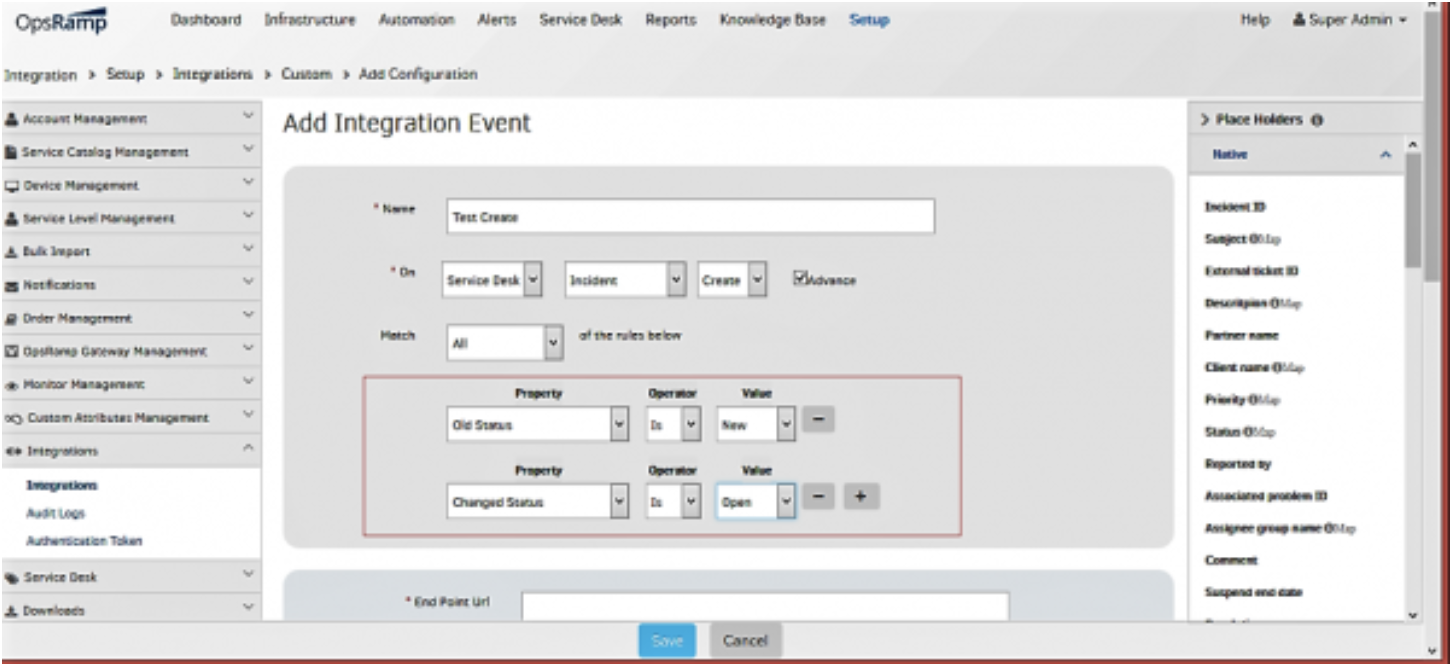 Improved audit log views within integrations: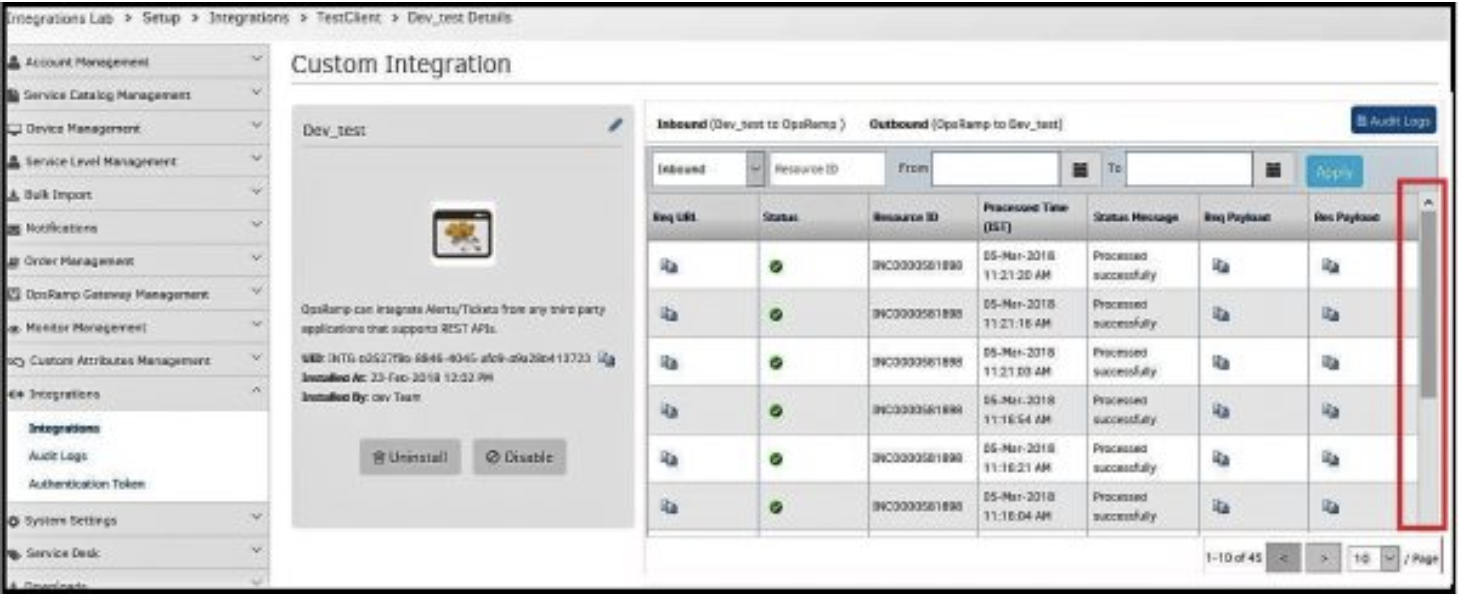 To learn more about the OpsRamp platform and what's new, contact your account team. You can also check out our videos or contact us for a custom demonstration. We have some great innovations planned for our May release. Stay tuned and please let me know if you have any questions or comments.