OpsRamp delivers real-time observability that IT teams need to understand the performance and availability of business services. Given that modern digital services rely on dynamic and distributed infrastructure, it is critical to pinpoint performance issues that prevent an enterprise from delivering compelling user experiences. So how do you track the end-customer experience as well?
End-users and internal teams consume enterprise services through endpoint URLs (HTTP/HTTPS). OpsRamp's synthetic monitoring capabilities let enterprises track URL health and availability using collector nodes across different geographic locations. IT teams can deliver better user experiences with synthetics that not only identify bottlenecks in a multi-step transaction but also optimize page load performance times with insightful metrics.

Figure 1 - Gain outside-in visibility for web application service performance.
OpsRamp synthetics deliver interactive monitoring for web applications and interfaces by tracking performance issues and sending out alerts when availability falls outside of acceptable thresholds. OpsRamp offers support for multiple end-point protocols that support enterprise services, including DNS, PING, SIP, TCP, UDP, IMAP, POP3, SMTP, RTT, SSL, and FTP.
Ensure Application Availability with Proactive Synthetic Monitoring
Synthetic probes manage the complete end-user experience in a predictable manner by tracking the availability of business-critical URLs across different browser types and geographies. Organizations can test URLs in pre-production environments across different locations as well as actively optimize the performance of publicly accessible URLs with end-to-end synthetic testing.
Developers and IT support teams gain unmatched visibility across their entire application delivery chain with synthetic transaction monitoring. OpsRamp synthetic monitoring offers support for a wide variety of real-world use cases, including the ability to test, diagnose, and troubleshoot issues related to:
Page responsiveness
Page timeouts
Page re-directions
API end-points connectivity
Authentication (Basic/OAuth2/NTLM)
Location response time
End-to-end test business flow
Post data to URLs
SSL certificate expiry check (HTTPS)
OpsRamp synthetic monitoring can be easily configured without any programmatic steps. Polling intervals for web services can as low as "1 minute" to "1 day" and IT teams can auto-apply monitoring policies based on the polling interval required for specific end-points. Synthetic monitors deliver granular insights for managing end-user experiences as soon as URL endpoints are on-boarded into OpsRamp.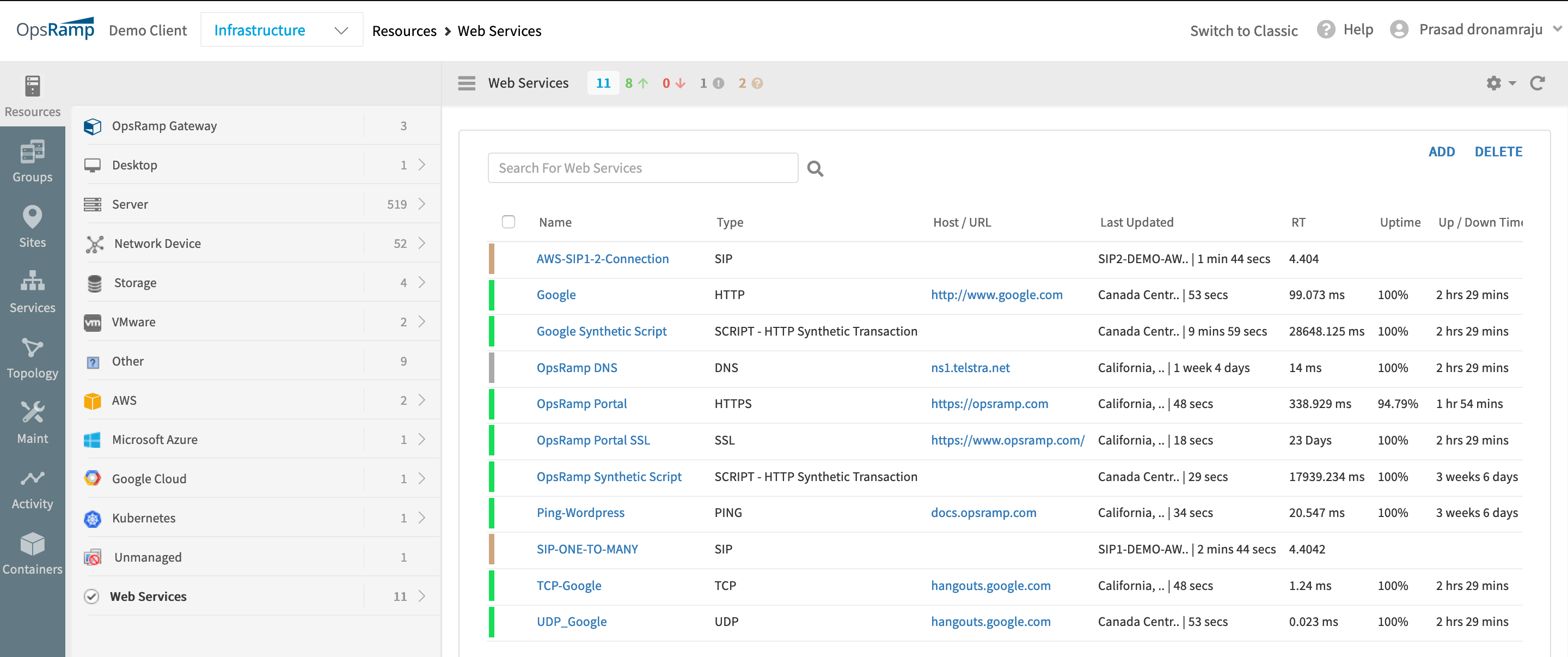 Figure 2 - Measure the responsiveness of business-critical services with synthetics.
OpsRamp synthetics ensure seamless user journey monitoring with deep line-of-sight visibility into website availability. Synthetic monitoring ensures that enterprise digital services are not only up and running but also delivering the right experiences for users at all times.
Next Steps: