Improve Collaboration With Service-Centric IT Operations

During a service outage, IT teams immediately experience an event storm, with hundreds (or even thousands) of alarms and notifications that create too much noise and make it hard to understand event context. How do incident managers correlate multiple IT events in real-time and discover the root cause(s) for an incident when the time is scarce?
OpsRamp's digital operations command center delivers superior service health and performance by unifying IT operations and service delivery management in a single platform. With OpsRamp, IT operations and support teams can work in their respective systems without having to open five different tools to understand what's really happening in their environment. OpsRamp cuts down notification overload and sends only actionable alerts with hybrid monitoring, intelligent correlation, automated remediation, and seamless ServiceNow integration.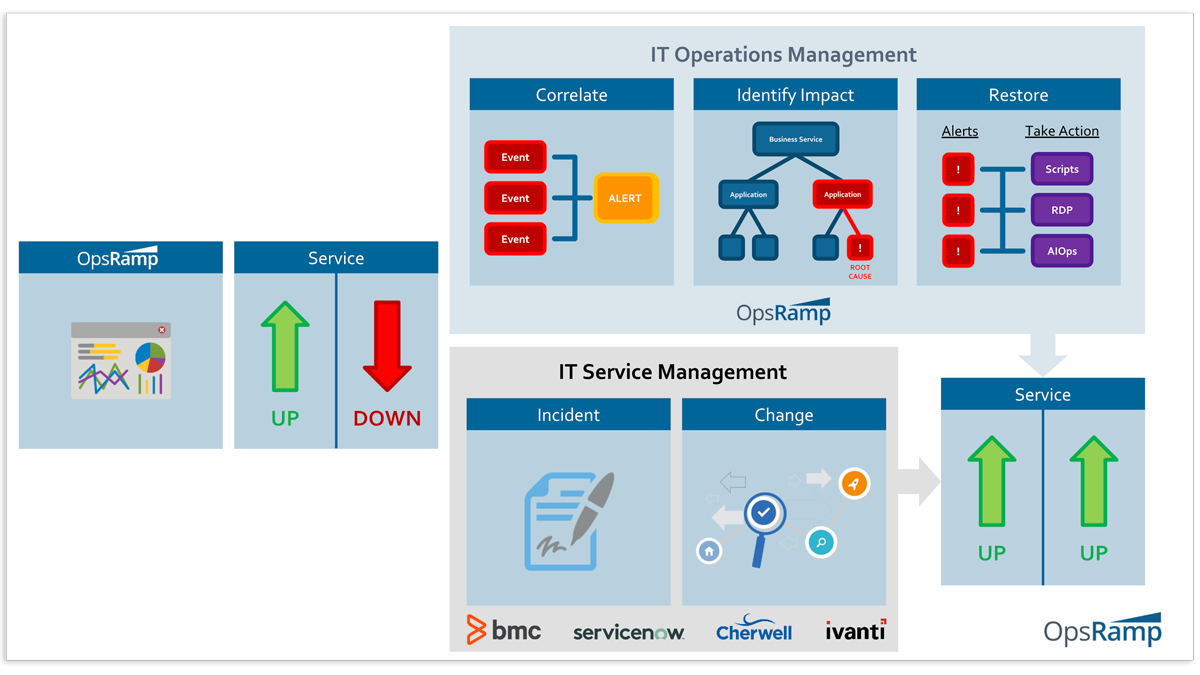 Figure 1 - Control alert fatigue and manage event floods with OpsRamp's data-driven insights.
Here's how our service-centric AIOps solution increases IT operational efficiency while delivering unique insights across the entire incident lifecycle:
Dynamic Hybrid Monitoring. OpsRamp's native instrumentation lets incident managers track and analyze events for both on-prem and multi-cloud architectures. Service maps link business-critical services to underlying hybrid infrastructure for faster impact analysis and improved service availability.
Intelligent Event Correlation. When a business service goes down, IT pros can cut through the incident chaos by deducing root cause(s) with machine learning analytics. Enterprises can efficiently consolidate third-party events from monitoring tools for end-to-end operational visibility and improved system performance.
On-Call and Escalation Support. Drive rapid response for service restoration with multi-channel alerts (email, text, voice, and chat) to available engineers. Shift rosters and escalation matrices in OpsRamp ensure that no critical alert is ever missed with the right workflow management.
Automated Incident Remediation. Automated policies help mitigate IT outages sooner with increased speed and accuracy. Event-driven automation proactively addresses and fixes repetitive incidents without any human intervention.
Bi-directional ServiceNow Integration. Enterprises can quickly react to application outages with OpsRamp's ability to automatically create, update, and close incidents in ServiceNow. IT teams can identify and troubleshoot issues promptly with deep hybrid visibility, proper event context, and dynamic alerting.
IT Operations + IT Service Management = Faster Mean Time To Identification, Acknowledgment, And Restoration
OpsRamp's certified bi-directional integration for ServiceNow ITSM ensures that all the work performed in OpsRamp is seamlessly transferred over to ServiceNow. Conversely, any notes or updates in ServiceNow will show up in the OpsRamp alert browser for faster incident triage and better service compliance.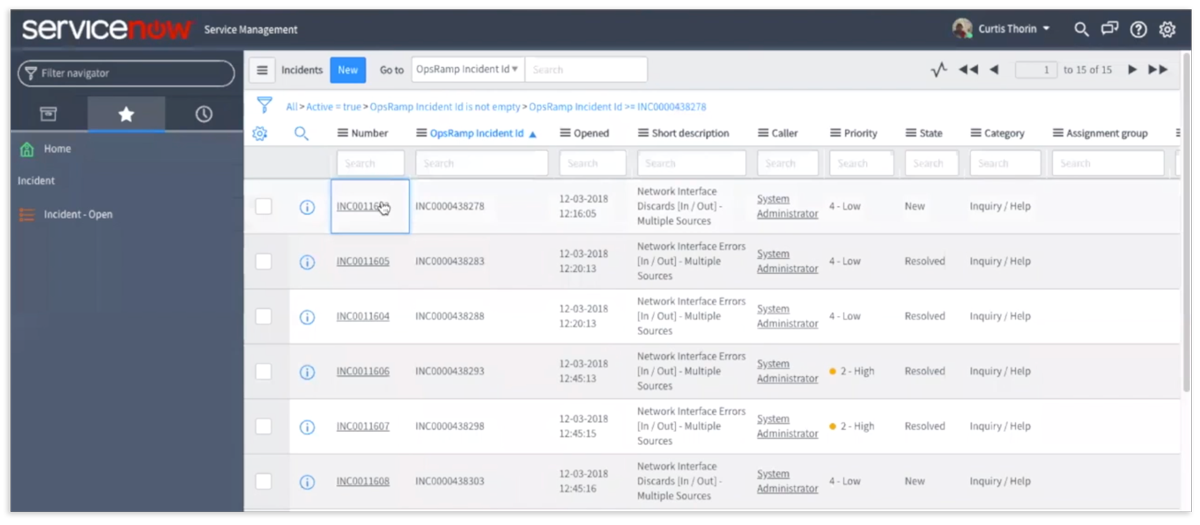 Figure 2 - Create, update, and resolve incidents seamlessly with OpsRamp's certified ServiceNow Integration.
OpsRamp helps IT teams isolate and diagnose problems, drive accurate resolution with the right event intelligence, and route incidents efficiently to the proper teams with:
CMDB Data Refresh.

OpsRamp's Discovery engine ensures that the data in the ServiceNow CMDB is up-to-date and accurate for both legacy and modern IT environments. The integration helps IT teams create, update, and delete configuration items (CIs) in ServiceNow while keeping CI relationships current for ephemeral workloads like public cloud, containers, and auto scaling instances.

Alerts Console. The alerts console displays hundreds of alerts, with resources, elapsed time, alert type, and open tickets for each alert. OpsRamp automatically deduplicates multiple events into a single inference without any manual heavy lifting.

Event Management Engine. The OpsQ event management engine analyzes native and third-party events in real-time and correlates related events to an underlying root cause alert. OpsQ helps enterprises cut through the chaos by getting to the heart of the matter with automated pattern detection and recognition.

Audit Tracking. OpsRamp maintains a comprehensive activity log for every IT event. All responses and updates to ticket status are automatically logged in OpsRamp and sent to ServiceNow ITSM for agile incident management and responsive service delivery.

Seamless Collaboration. In the ServiceNow console, IT teams can access a corresponding OpsRamp incident id along with the latest updates for each incident. Service delivery teams can gain full visibility into a critical issue and ensure incident prompt resolution in a systematic manner.
Check out our discussion on how to identify business impact, optimize ticket volume and reduce downtime for service disruptions:
Next Steps: