The OpsRamp State of AIOps report confirms AIOps adoption, use cases and more.
Artificial intelligence for IT operations, or AIOps, is still in its infancy. It's only been a few years since Gartner coined the term, and yet, 30% of IT teams in large enterprises will roll out AIOps initiatives by 2023.
Of course, like any new enterprise technology, the jury on measurable AIOps outcomes is still out. Adoption, validation, and quantifiable reporting on AIOps effectiveness have been sparse, as it's difficult to find and talk to IT practitioners about their experiences. Until now.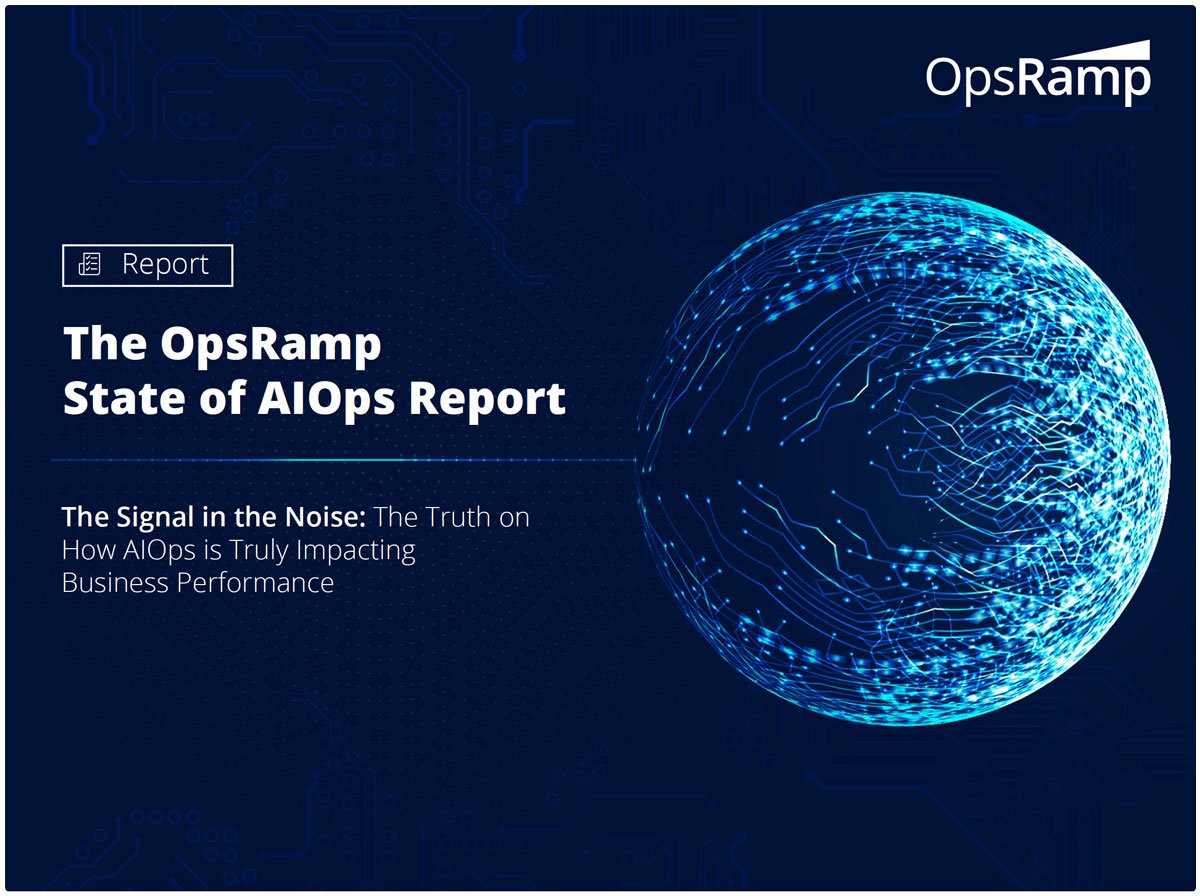 Today, OpsRamp released our inaugural The State of AIOps report. The State of AIOps report offers an impactful assessment of how to successfully select, implement, and realize value from AIOps tools. Our report addresses the fundamental questions that IT professionals are asking about artificial intelligence and machine learning for IT operations, including:
Which technology capabilities and use cases are most important for AIOps tool acquisition?
What are the quantifiable, operational benefits of AIOps for incident management?
Which key concerns might stall AIOps adoption in the future?
200+ IT leaders from companies with at least 500 employees took the State of AIOps survey. More importantly, 100% of our respondents had actually implemented AIOps in their organizations. Here is a snapshot of three leading insights you'll find in the report:
#1- Enterprises See Value in AIOps Deployments
Machine-learning powered IT incident management is helping enterprises address alert overload, accelerate incident resolution, and improve team productivity. 87% of technology pros agree that AIOps tools are delivering value through improved hybrid infrastructure resilience, data-driven collaboration, and proactive IT operations.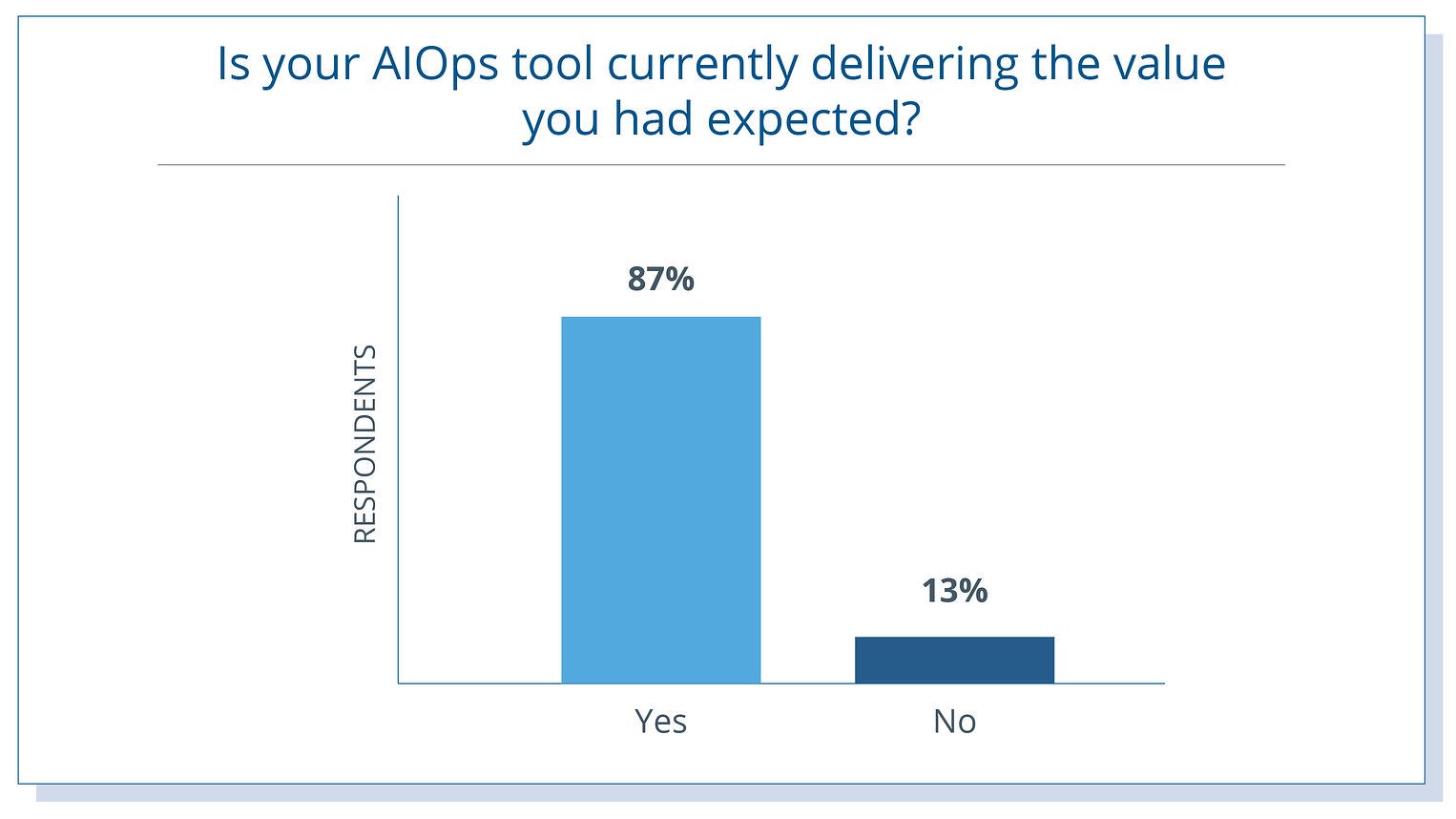 #2 - IT Pros See Three Huge Benefits from AIOps Investments
Enterprises are starting to extract real results from their AIOps tools. The three biggest benefits of AIOps include the productivity gains from the elimination of repetitive tasks across the incident lifecycle (85%), rapid remediation with faster root cause analysis (80%), and better infrastructure performance through lower incident volumes (77%).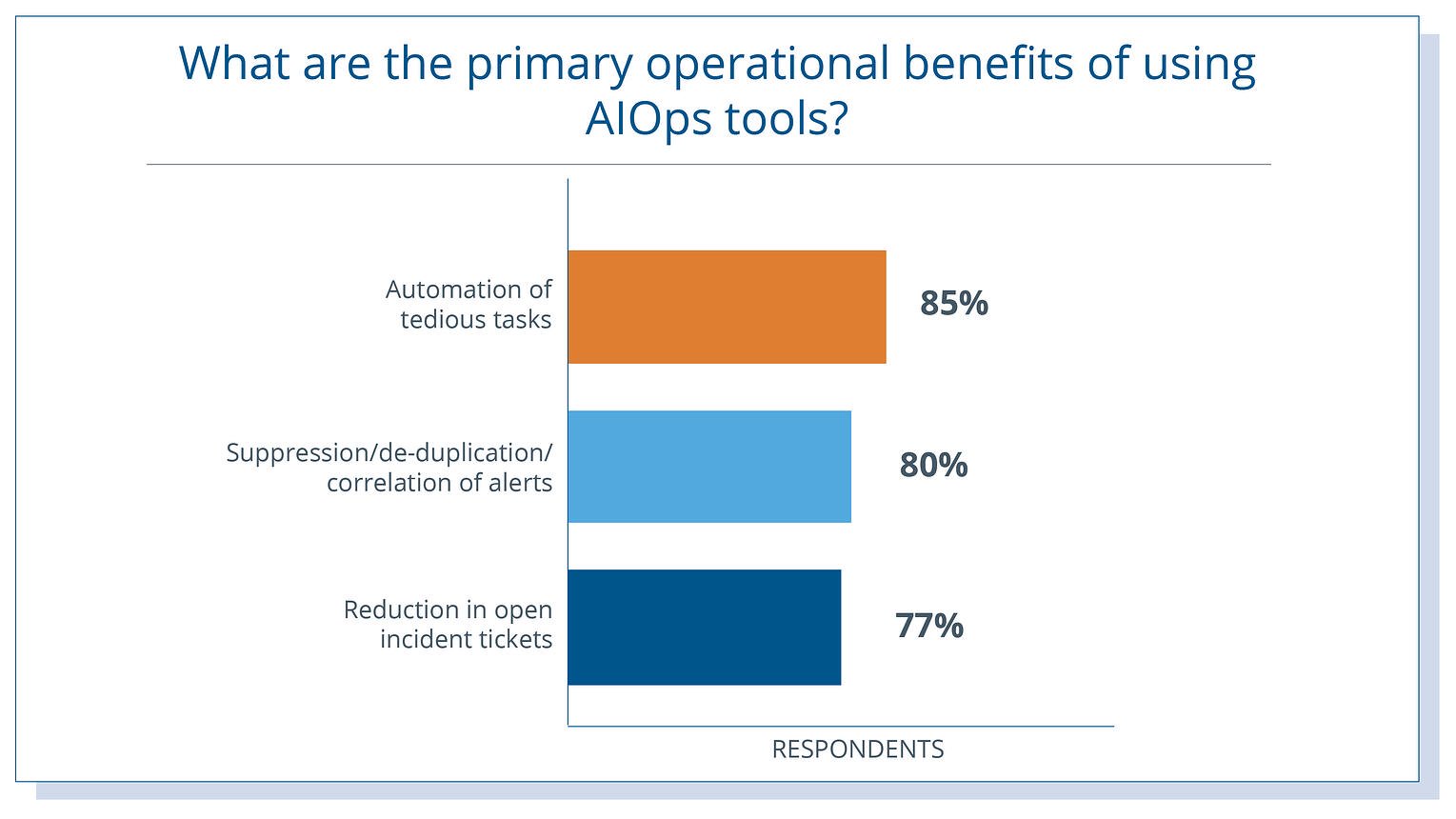 #3 - What's Holding Back AIOps Adoption in the Enterprise
While there is a strong appetite for modern incident management, vendors will need to address some of the legitimate concerns that IT teams have around AIOps adoption. Technology leaders noted that trust in the reliability of AIOps tool recommendations, lack of skilled employees with data science and machine learning skills to support AIOps deployments, and loss of control are major apprehensions while implementing AIOps solutions.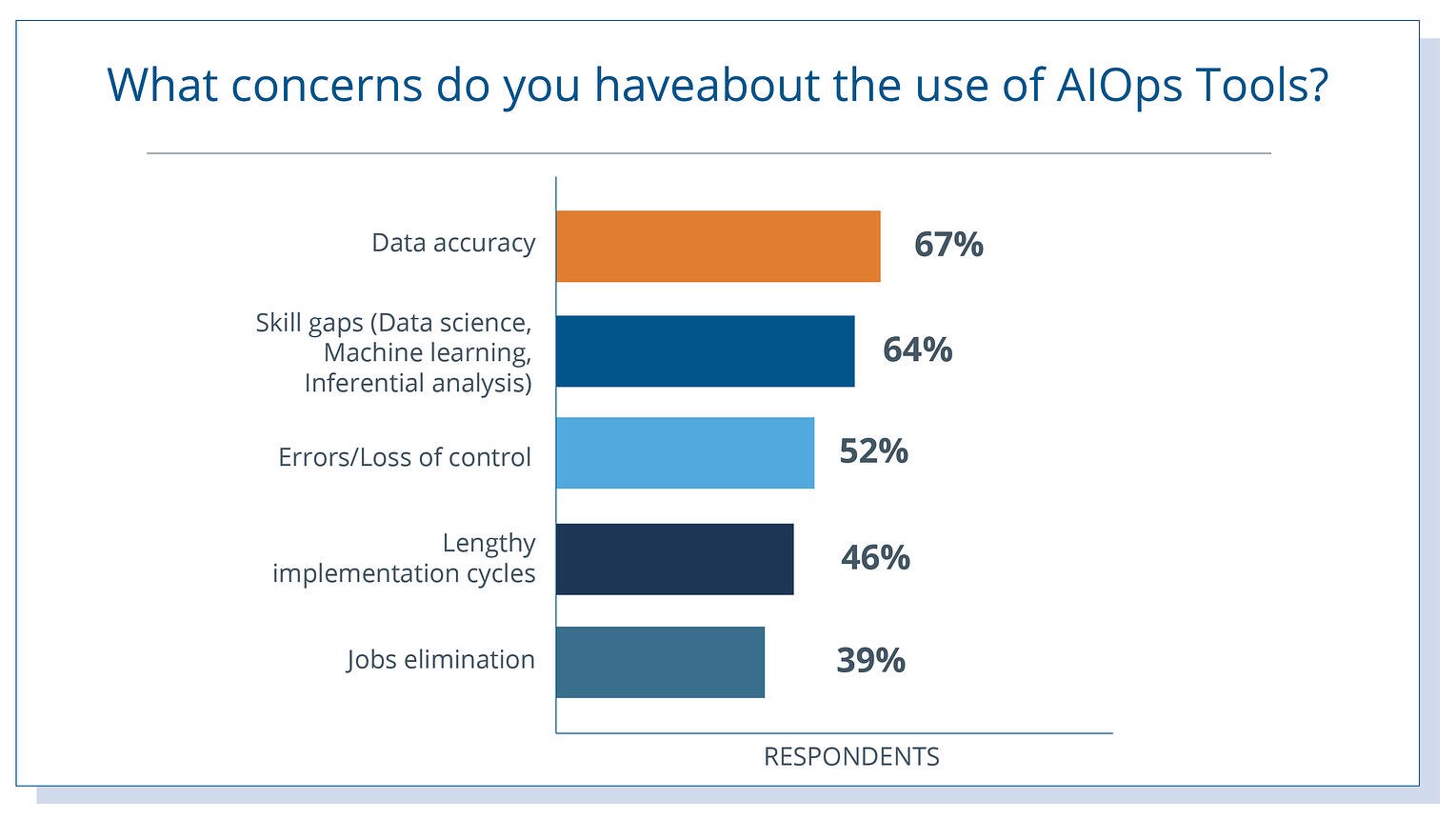 Reinvent Your Incident Management Workflows
That's just a taste of what's covered in the 20-page report. You'll gain strategic insights on the state of incident management before adopting AIOps technologies, how IT pros go about selecting AIOps vendors, which AIOps features and use cases matter the most, and why organizations need to both hire new staff and retrain existing employees for AIOps success.
Given how IT teams are drowning in their own complexity, actionable analytics and intelligence are becoming both more elusive and more critical at the same time. Can AIOps be the solution to transforming how you manage technology and deliver business value? It used to be that "only time will tell."
Now you can look to the State of AIOps report from OpsRamp to give you some of these critical answers before you make the investment for your own organization. Download the State of AIOps Report today!
For media inquiries on the report, contact marketing@opsramp.com.
Next Steps: