Do you really know your asset base?
Are you using your IT assets in an optimal way?
Can you link your IT services to underlying infrastructure?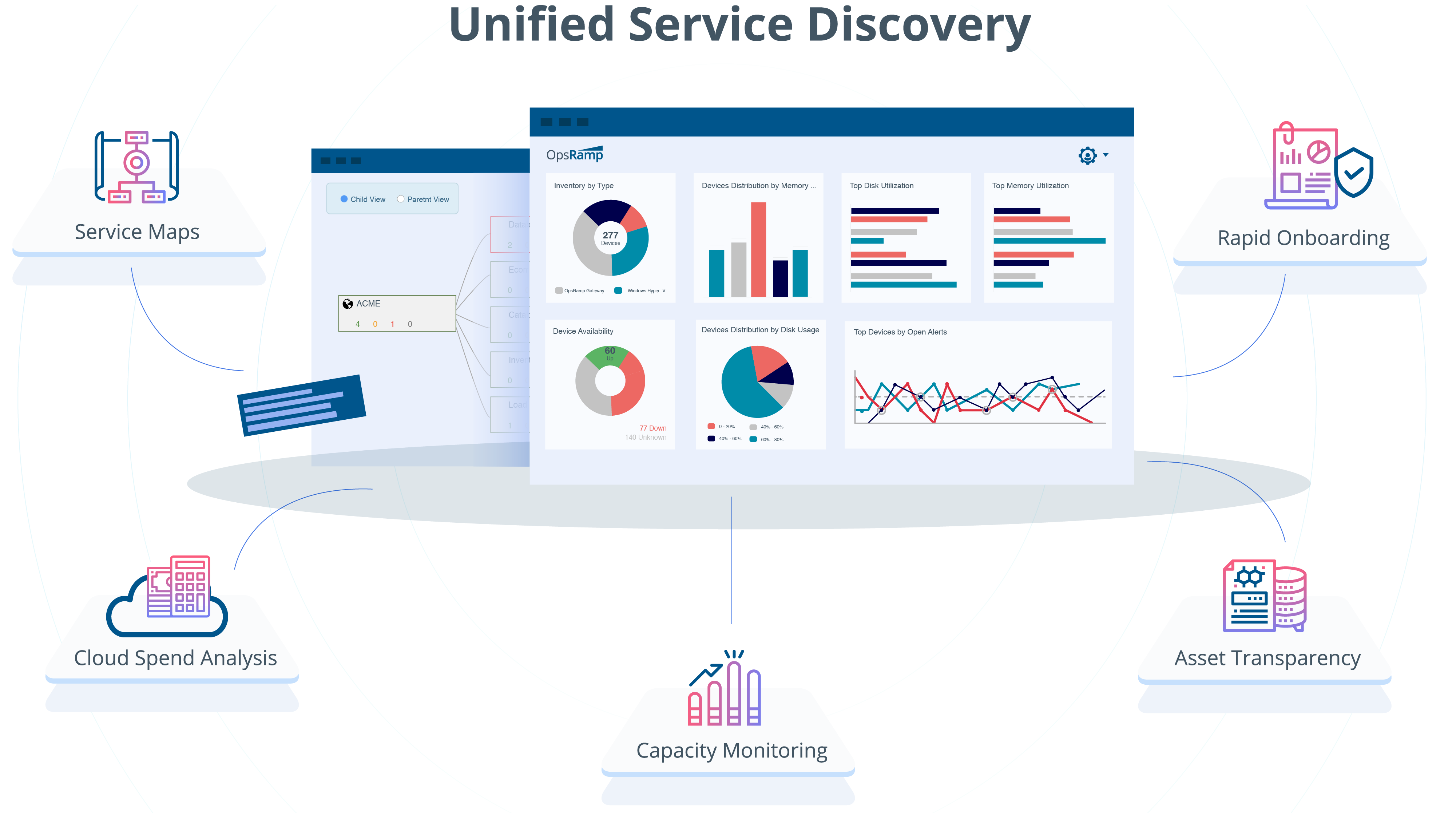 In a world of growing complexity, true efficiency starts with visibility. But few enterprises can claim the kind of clarity they need when it comes to distributed, hybrid, forgotten and shadow IT. Why is this?
According to Gartner, in its July 2017 report, Choose the Right IT Asset Discovery Tools for Infrastructure and Operations, "by 2020, 70% of I&O leaders will have purchased tools for IT asset discovery, yet only 25% of investments will drive business value." There's no shortage of tools. But there is a shortage of actionable insights.
Last week OpsRamp introduced Unified Service Discovery, our latest solution designed to provide enterprise IT operations teams with greater clarity, compliance, and control over their distributed infrastructure. And it's not just another IT asset discovery tool that won't deliver on your expectations.
To prove that Unified Service Discovery offers faster time-to-value, we've introduced the 48-hour IT Asset Visibility Challenge. The challenge will deliver real-time insights on how to optimize your IT asset footprint by understanding how your datacenter and cloud workloads are shifting in response to business demands.
With OpsRamp's 48-hour IT Asset Visibility Challenge, you will gain utilization insights for your asset inventory, and map your workloads across hybrid environments effortlessly. Here's what you'll gain from this assessment:
Deliver a single source of truth for all your IT assets across business units, locations, and services.

Learn which of your IT assets are being underutilized. Understand which idle workloads are costing you a ton of money.

Visualize change impact analysis for your IT services. Get instant visibility into performance interdependencies for critical services.
When it comes to your business-critical workloads, there's guessing, and then there's assurance. Why wait? Give us 48 hours and you'll see the what, where, and how behind your entire hybrid IT infrastructure. Request your Free Assessment today and an OpsRamp expert will contact you right away.