The results of our 2021 State of IT Operations Management survey are now available for the UK! Some common themes emerged with our US survey results published in April: Tool sprawl is real in IT operations departments in both countries as ops teams wrestle with multiple tools and report that legacy tools are holding them back from innovating. UK and US IT teams will both look to adopt digital operations platforms to combat tool sprawl, driven by better capabilities for AIOps and automation.
But our survey results also revealed that the UK faces its own unique challenges in IT operations. Its satisfaction levels with its current IT ops tools are a bit lower than in the US yet its plans for tools rationalization and digital operations platform adoption are less aggressive than its American counterparts'. Our survey also shows that the UK may have some catching up to do in AIOps compared to the US, and has an even greater need for hybrid infrastructure monitoring. Let's look at a few key findings from our 2021 UK State of Digital Operations Management Survey.
2021 will be a big year for AIOps in the UK
Our survey revealed that AIOps figures to break out in the UK this year with 55% of respondents planning to deploy the technology vs. just 42% who claim to have already deployed it. That's almost the reverse of the US, where 58% of respondents claim to have already deployed AIOps with 37% planning to deploy it this year. In fact, 62% of US respondents are looking to consolidate AIOps investments this year vs. just 48% in the UK. So clearly the UK has some catching up to do in AIOps vs. the US, but also is ripe to accelerate its technology innovation this year.

Hybrid infrastructure monitoring will drive digital ops tool investment and consolidation
While AIOps figures to be a hot space in the UK this year, it wasn't the top choice for ITOM tool investments in our survey. Instead, respondents picked hybrid infrastructure monitoring over AIOps, by 51-48%. Hybrid infrastructure monitoring was also one of the top choices for tools consolidation, polling at 54%, behind only network performance monitoring (56%). Getting a handle on workloads running both on-premises and in the cloud is a top priority for UK ITOps teams. Even before AIOps can be deployed, ops teams need better and fewer monitoring tools. The good news is that AIOps can help make sense of those disparate data sources. And by adopting a digital operations platform strategy, ops teams can get better hybrid monitoring and AIOPs from the same platform.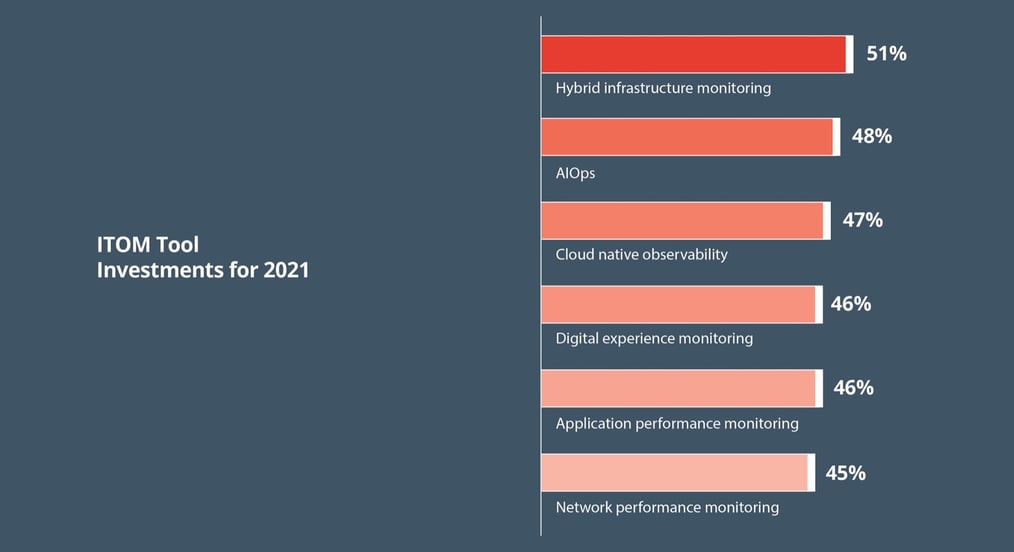 ITOps tool satisfaction is lower in the UK but change will be slower
Perhaps UK-based IT leaders are a bit more discerning, or just more circumspect in their word choices, but satisfaction levels with current IT tools were generally lower across the board in the UK vs. the US. While 52% of US survey respondents claimed to be "highly satisfied" with their current monitoring/operations tools, just 27% of UK respondents described themselves the same way.
Meanwhile 52% of UK respondents said they were "moderately satisfied" with their current tools, vs. 33% in the US. More than a fifth of UK respondents (21%) said they were either somewhat dissatisfied (14%) or not at all satisfied (7%) with their current monitoring/operations tools. Both those numbers were lower in the US with 10% somewhat dissatisfied and 7% not at all satisfied.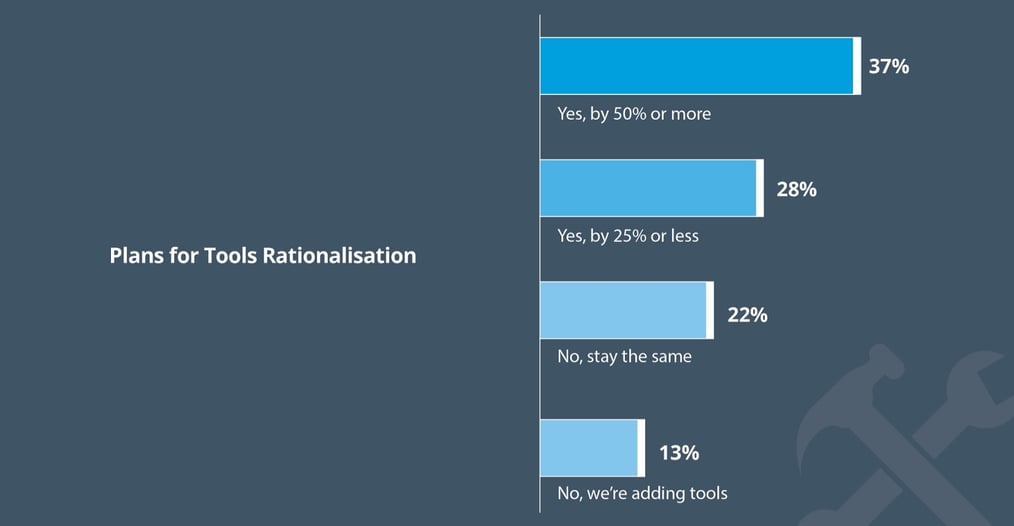 Even though the UK boasts lower satisfaction and higher dissatisfaction with current IT monitoring and operations tools than the US, change may be slower to come to the UK. While 55% of UK survey respondents expect to rationalize or consolidate their IT ops tools this year, that number is 72% in the US, with more than half of US respondents reducing tool sprawl by 50% or more vs. just 37% in the UK. Meanwhile, 35% of UK respondents won't be reducing tools this year vs. just 28% in the US.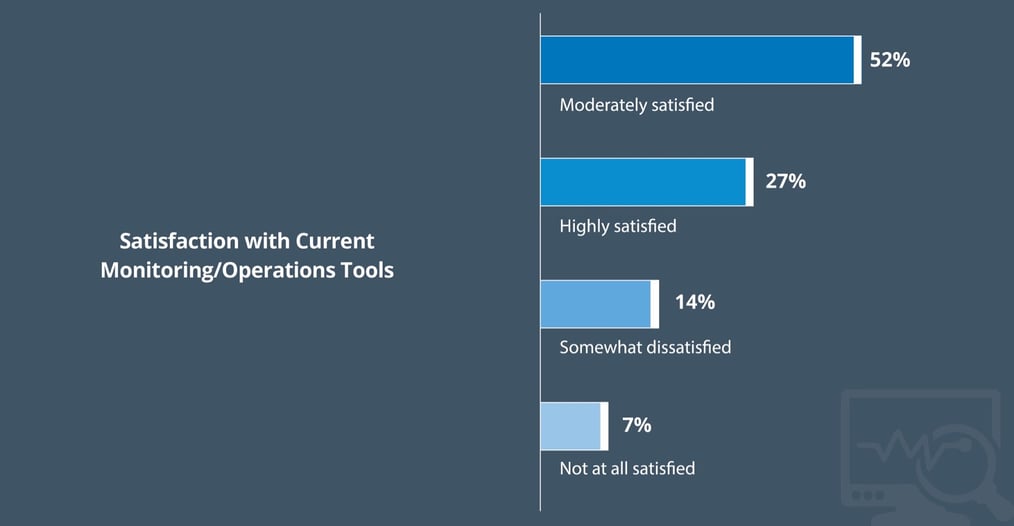 Next Steps:
Follow OpsRamp on Twitter and LinkedIn for real-time updates and news from the world of IT operations.