Although we've attended AWS re:Invent over the last few years, this was our first time as a sponsor. And, what an event it turned out to be with 32,000+ attendees, 400+ technical sessions, 350+ sponsors, and incredibly fun-filled nights.
AWS re:Invent was a whirlwind of keynotes, breakouts, bootcamps, hackathons, and parties. Our team had a great time interacting with the hundreds of folks who stopped by our booth. re:Invent proved that AWS is the 900 pound gorilla to beat in the infrastructure space.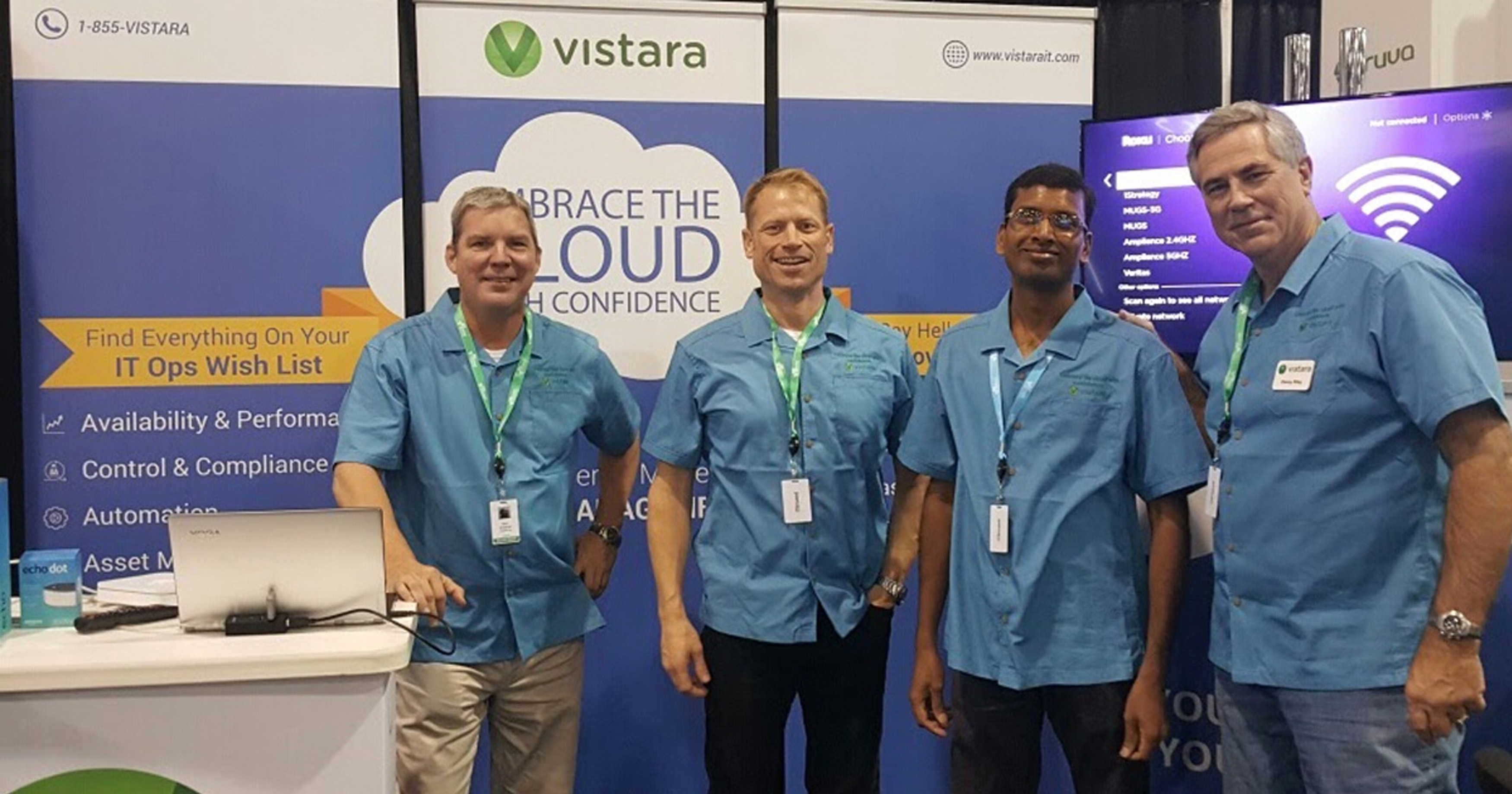 Some highlights at re:Invent included the buzz around product launches, understanding customer use cases for public cloud and witnessing the AWS ecosystem in action. We present our five key takeaways from the 2016 edition of re:Invent:
#1 - There's No Stopping The AWS Juggernaut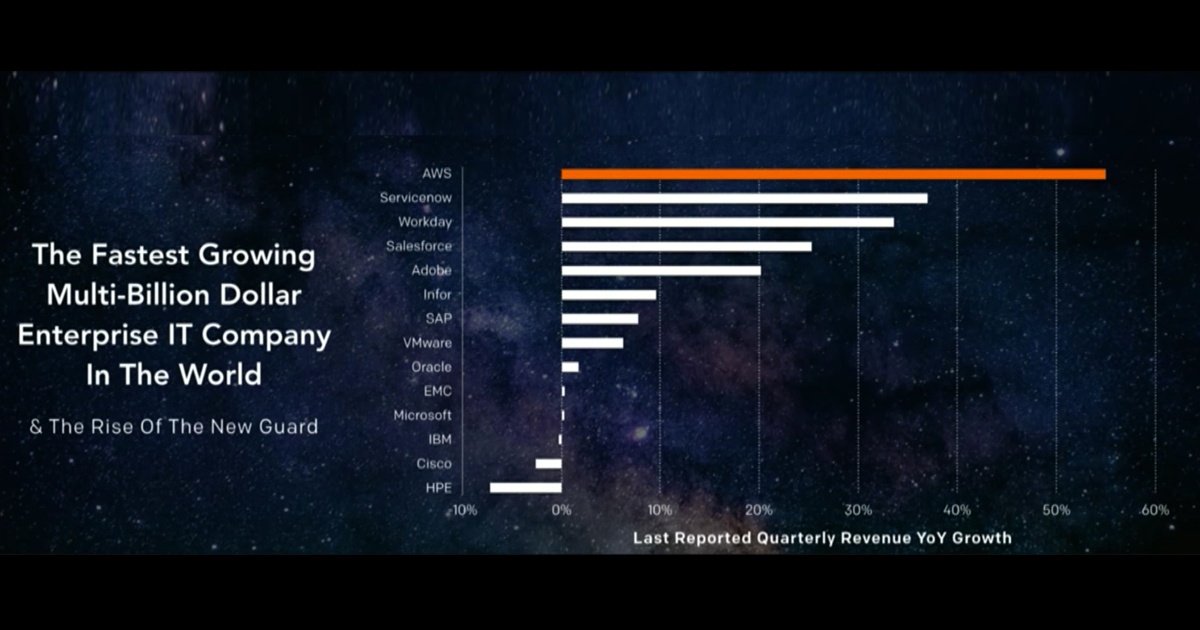 AWS is growing at an incredible clip, with 55% growth year over year. By the third quarter of 2016, AWS was projecting an annual revenue run rate of $13 billion. Andy Jassy, the CEO of AWS, pointed out that the old guard of technology companies (Oracle, IBM, Cisco, HPE) are either contracting or growing at anemic rates. The new guard (AWS, Salesforce, Workday) are becoming the preferred technology partners of choice for the next couple of decades.
#2 - An Explosion of Innovation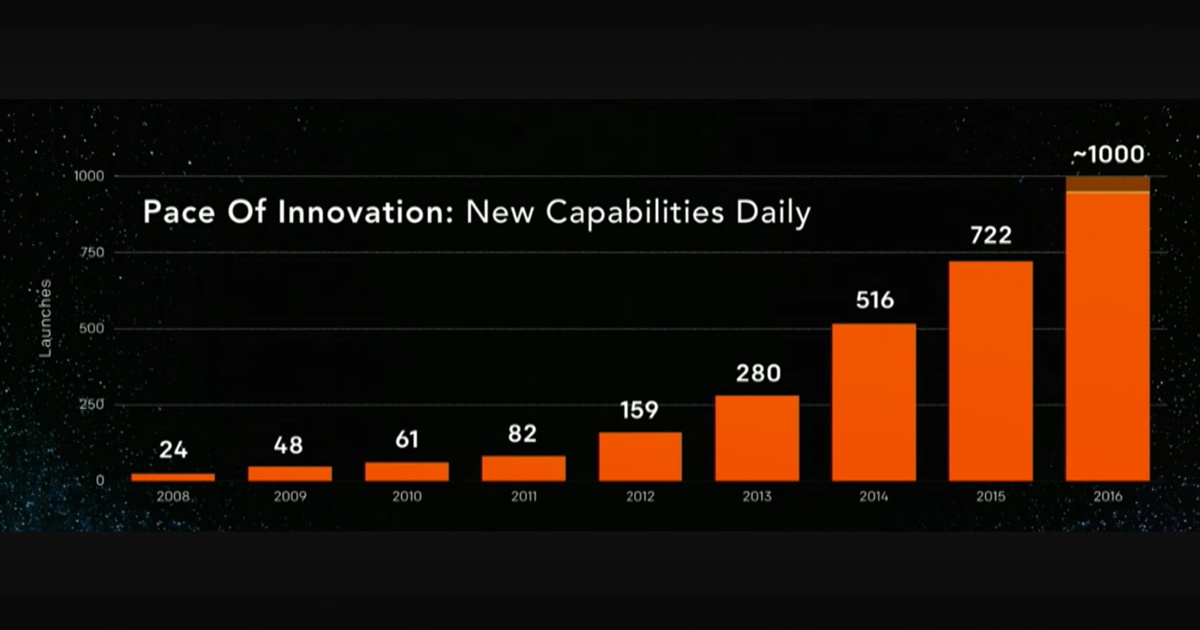 AWS has already launched 1,000+ new services and features in 2016 (at a rate of three new capabilities per day). A slew of product announcements at re:Invent showed that AWS has IaaS, PaaS and SaaS covered:
#3 - There's No Compression Algorithm For Experience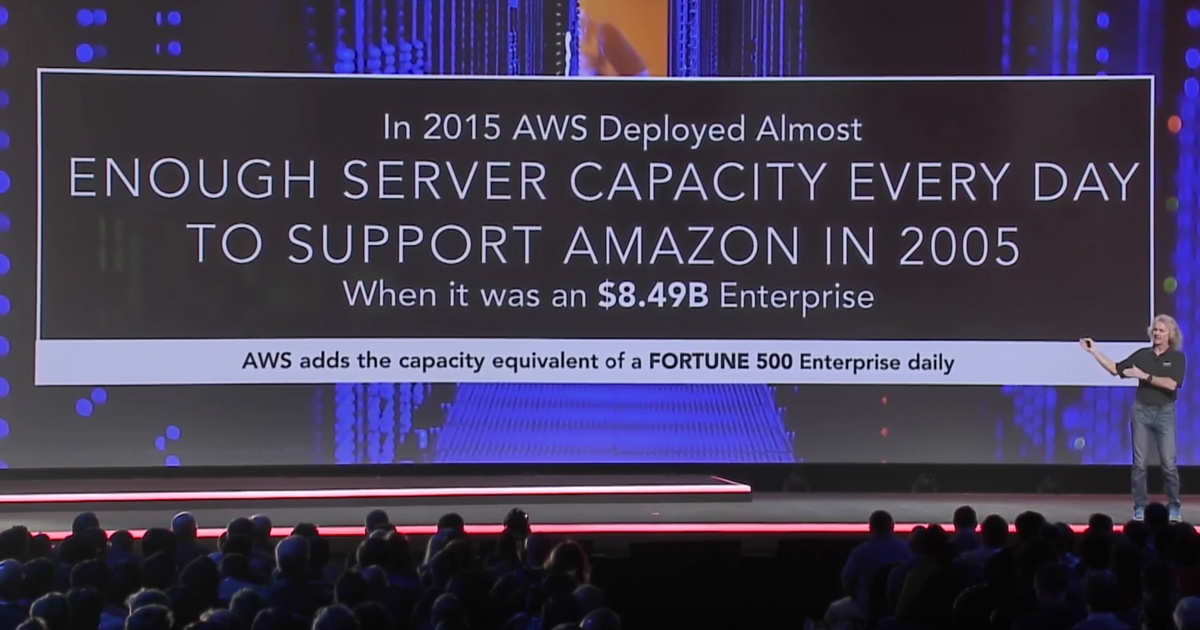 In 2015, Gartner announced that the AWS cloud is 10 times the size of its 14 largest competitors combined. AWS is growing so fast that it adds enough server capacity every day to support a Fortune 500 company. AWS has the deepest offerings of any cloud provider across compute, networking, data services, analytics, application services, and management tools. Given the experience AWS has accumulated in operating hyperscale infrastructure, AWS+1 will become the default operating principle for CIOs in 2017.
#4 - It's A Hybrid World After All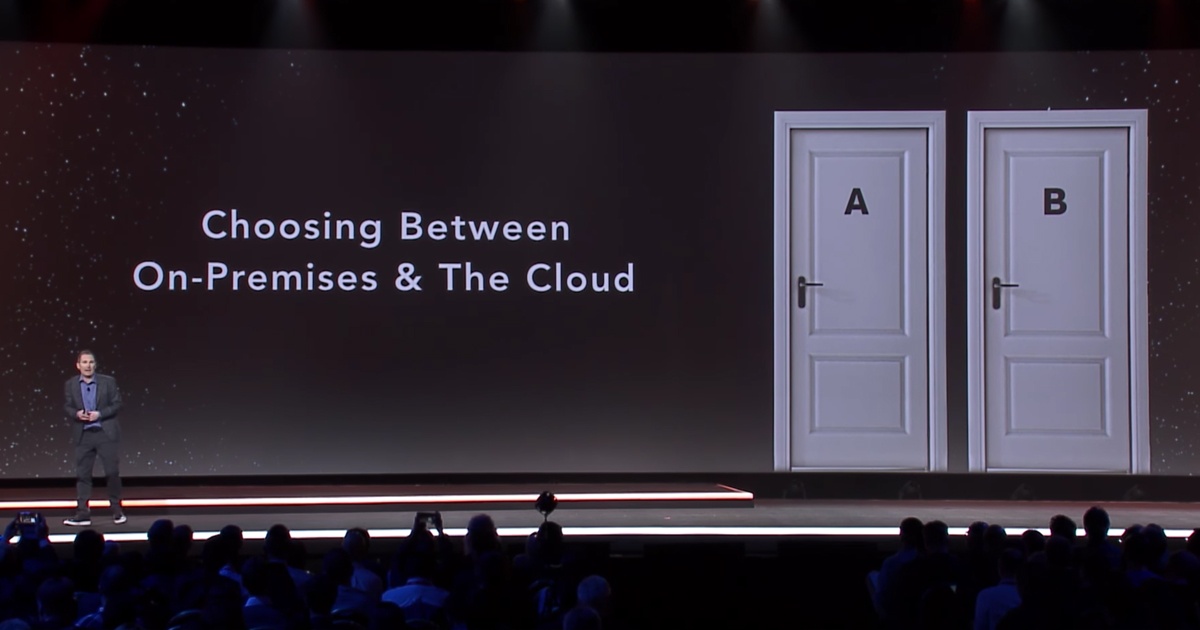 AWS has never been shy about the fact that companies should ditch their datacenters and move to the cloud. AWS evangelist Jeff Barr's hilarious post, 120 Uses for Your Empty Data Center, explains how enterprises could productively use their datacenters after migrating to AWS. At re:Invent, Andy Jassy finally acknowledged that enterprises will not move all their workloads to the public cloud. Jassy believes that "most enterprises are going to operate in a hybrid mode for many years to come. What they really want is to operate their on-premises infrastructure as seamlessly as possible with AWS." AWS also recently announced a partnership with VMWare to extend its hybrid cloud capabilities.
#5 - AWS Has Got Your Back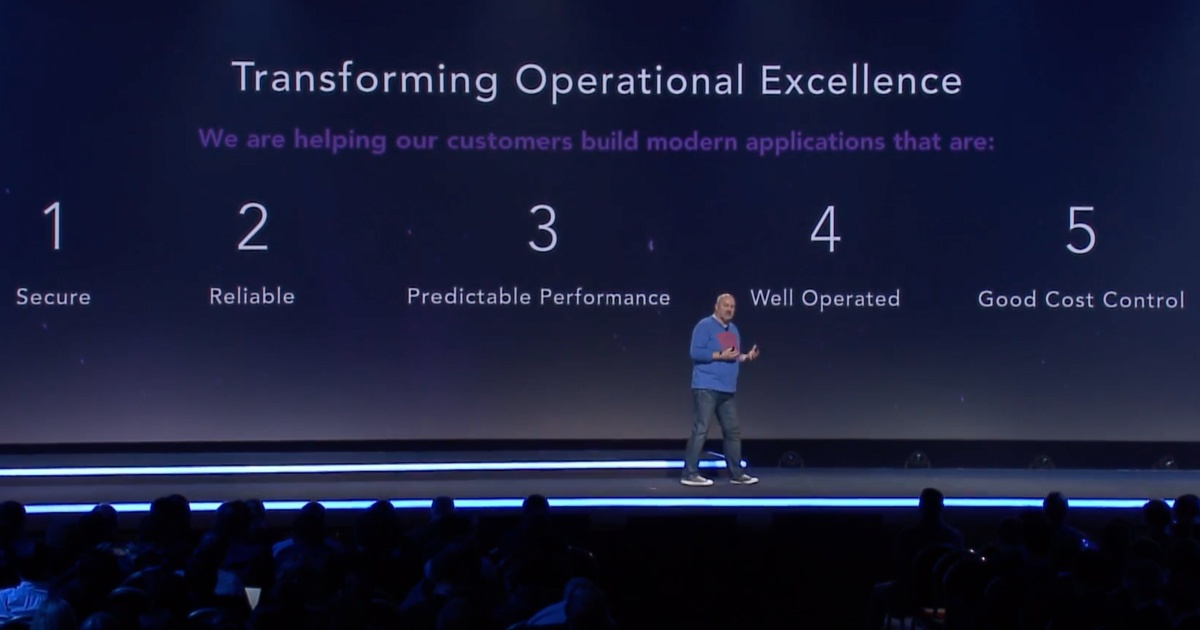 DevOps teams now have an arsenal of tools to run their AWS environments at scale. New AWS products help IT teams maintain operational reliability without sacrificing agility.
We had a great time at re:Invent and can't wait to go back next year. As enterprises use new AWS tools, OpsRamp will ensure that customers can leverage and scale modern cloud services in production.