This May, Gartner held its annual IT Operations Strategies & Solutions Summit in Orlando. The focus of #GartnerIOM is all about learning and applying the latest thinking to drive better results. As a silver sponsor, the OpsRamp team was in full force, along with 800 IT leaders and 50 Gartner analysts.
With 10 conference tracks, 5 keynotes, 110 sessions, and plenty of networking, we had a lot to learn at the summit. As the dust settles on #GartnerIOM, we present six trends that will redefine IT operations in 2017.
#1 - Build New Capabilities To Support Digital Business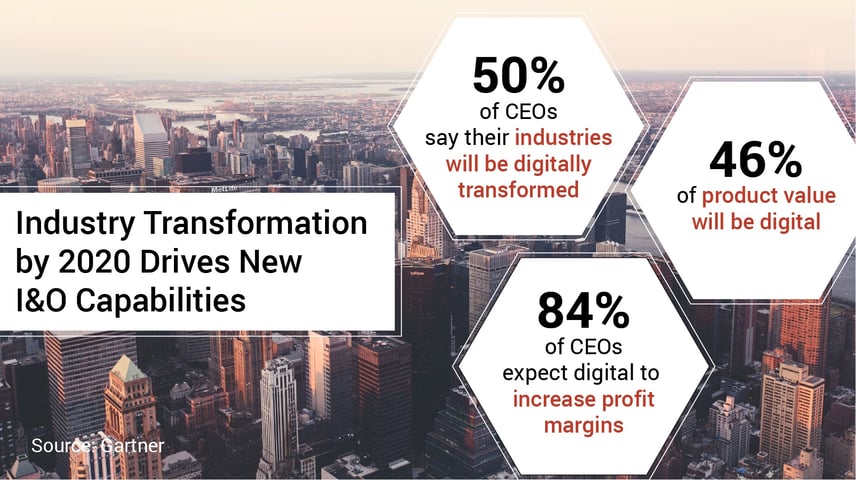 Source: Digital Business Platforms: The I&O Perspective, Hank Marquis, Milind Govekar, Gartner IT Operations Strategies & Solutions Summit 2017
Digital business requires dynamic interactions across internal and external systems. To succeed at digital business, IT teams will need to embrace platform thinking for building digital business platforms. Digital platforms encompass customers, IT systems, things, ecosystems, and intelligence for creating new opportunities and business models.
Customers - Instead of building and maintaining infrastructure, work with your business to facilitate digital interactions.

IT Systems - Drive innovation by refreshing your core IT systems and making targeted investments in agile infrastructure workloads.

Things - Learn how to monitor and manage operational technology systems like intelligent edge devices and connected machines.

Ecosystems - Use interconnected services to create linkages to digital ecosystems. Build competencies in API management, microservices, and hybrid cloud management for better interoperability.

Intelligence - Invest in analytical capabilities to enhance data flows with ecosystem partners.
#2 - Are You Ready For The Intelligent Edge?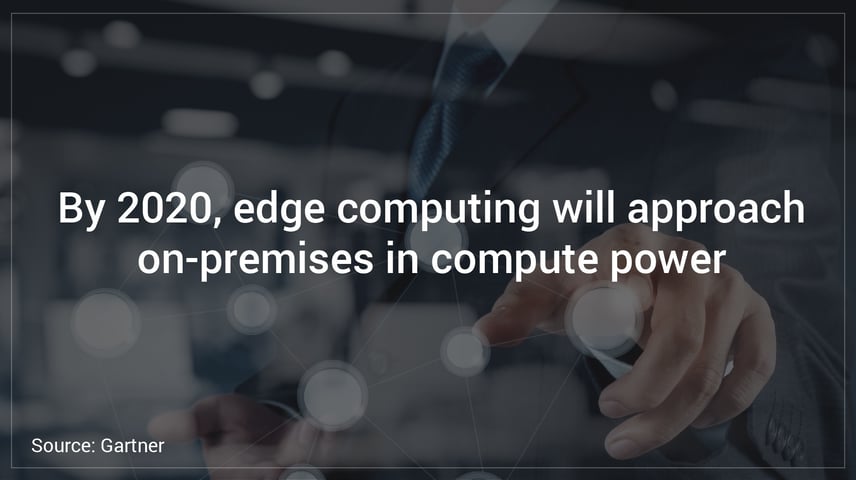 Source: The Journey to the Mix: Private Cloud, Public Cloud and Edge, Thomas J. Bittman, Gartner IT Operations Strategies & Solutions Summit 2017
This decade was all about enterprise workloads migrating to the public cloud. The next decade, according to Thomas J. Bittman, will be about edge computing. By 2021, 1 million new IoT devices will get sold every hour. And, every minute will bring an incremental $2.5 million in IoT spending.
Digital business requires you to harness the power of cloud and edge computing. The cloud isn't adequate when you need frequent real time interactions between humans and machines. You want intelligence at the edge that combines hardware, applications, data, and connectivity for scalable and personalized digital experiences.
#3 - Work With DevOps Tools For A Competitive Edge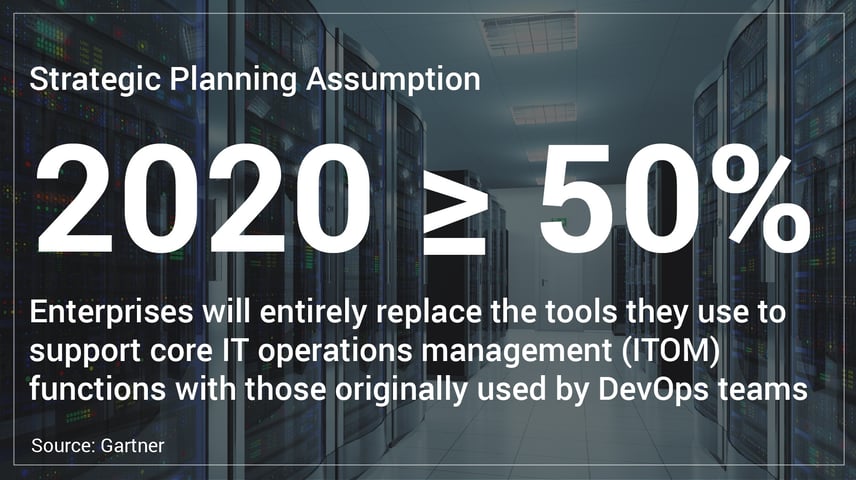 Source: Capitalize on Tooling Strategies Used to Manage the "Ops" in DevOps, Colin Fletcher, Gartner IT Operations Strategies & Solutions Summit 2017
DevOps teams use a different set of tools for delivery automation, experience management, and performance analysis. These tools offer innovative and low-cost approaches for traditional operations problems. If you're not using DevOps tools for your IT operations, you might be overpaying for your existing tools.
Learn about the different tools employed for DevOps use cases. Identify which tools work well for your core functions and use them to drive agile operations. Here are some ways you can use DevOps toolsets:
Continuous configuration automation tools provision and decommission workloads across dynamic environments.

IT service alerting tools notify the right teams during an outage for speedy resolution.

Algorithmic IT operations (AIOps) platforms reduce the time spent on root cause analysis.
#4 - It'll Be A While Before Virtual Agents Run Your Service Desk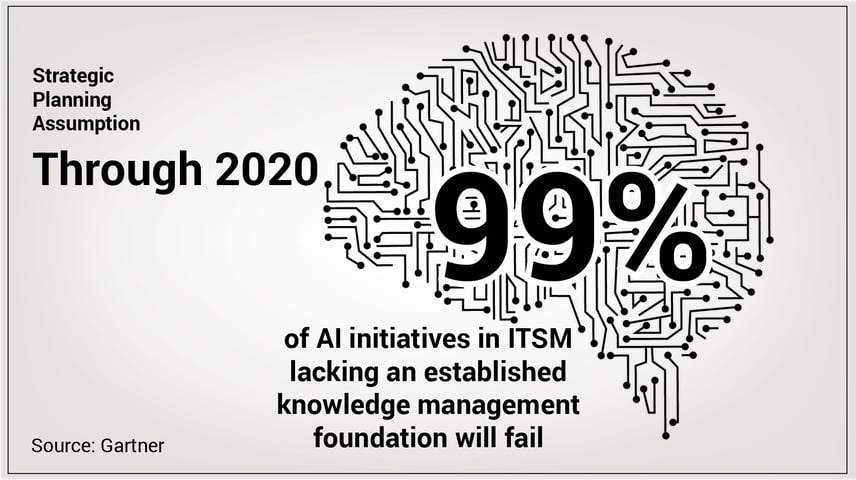 Source: When Will AI Replace Your IT Service Desk?, Kenneth Gonzalez, Gartner IT Operations Strategies & Solutions Summit 2017
Although there's been increasing buzz about virtual agents for service desks, IT leaders shouldn't get caught up in the hype. AI technologies aren't mature enough to meet business expectations for service delivery. One barrier to adopting AI for IT service management will be end user resistance.
Over time, enterprises will adopt chatbots, virtual support agents, and AIOps to increase efficiency. Before implementing any AI tools, invest in a strong knowledge management foundation. The right knowledge base will help AI tools deliver intelligent responses to end users.
#5 - Rethink Your Monitoring For New Age Workloads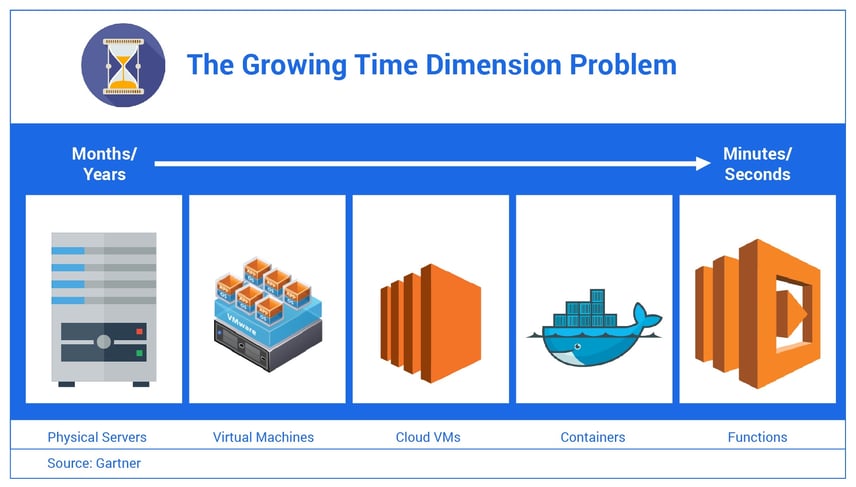 Source: Now You See It, Now You Don't — How to Monitor Increasingly Dynamic IT Environments, Cameron Haight, Gartner IT Operations Strategies & Solutions Summit 2017
With digital business, application workloads have morphed from monoliths to microservices. Infrastructure has transformed from physical servers to virtual machines, containers, and serverless. How do you ensure availability and performance of business services built on ephemeral workloads?
Align your monitoring with next generation application and infrastructure architectures. Use new monitoring approaches to track hybrid, modular, and cloud-based environments. IT operations teams will need to build comb-shaped skills to intuit the right patterns from monitoring data. You'll require a combination of coding skills, business context, forensics, and statistical rigor to manage dynamic infrastructures at scale.
#6 - Hybrid Workloads With Less Work
If you happened to visit booth 600 during #GartnerIOM, you would've noticed dozens of attendees discussing their challenges around managing traditional and modern workloads. We demonstrated the power of the OpsRamp platform to IT practitioners who loved our 'simple and efficient' approach. We had a lot of fun at the summit, with striking attire, contests, and cool giveaways for booth visitors.
As a 2017 sponsor, we would like to thank attendees, analysts, and Gartner staff for an outstanding event! We can't wait to be back next year, to catch up on the latest technology trends and meet with IT leaders. If you'd like to discuss your IT management challenges and what we can do for your business, contact us today.