Fact-Based Decisions On Cloud Spending
Did you know that cloud-directed spending now drives more than 20% of IT budgets at organizations using some type of cloud services? With Gartner predicting that $1.3 trillion of IT spending will be influenced by the shift to the cloud, getting the biggest bang for your cloud buck is a board-level mandate.
As described on my previous blog, OpsRamp offers multi-cloud operational analytics with service availability, performance utilization and cost insights in a single place. You can access the cloud spend summary for AWS, Azure and Google services or view a detailed breakdown by cloud account, custom attributes, and other criteria.
You can also analyze historical spending patterns for different service categories, instance types, cloud regions, or purchase types. You'll also be able to determine cloud spend by business unit and learn which team is spending beyond their budget with:
Cloud Cost Allocation insights that let you combine cost data from different clouds, accounts or services, allocate costs between shared accounts, and break down costs in a way that matches your organizational structure.

Cost Management insights help you track budget spend for your business units and correlate how much you are spending on cloud hosting costs for your digital services.

Figure 1. Operational and cost insights for a multi-cloud world.
Multi-Cloud Visibility For Optimal Business Performance
As a truly service-centric IT Operations platform for the hybrid enterprise, OpsRamp integrates with all leading cloud providers today. You'll gain the right proactive insights and operational visibility to optimize your hybrid cloud environments with:
Infrastructure Performance Monitoring. After onboarding your public cloud resources, use device management policies in OpsRamp to specify monitoring templates for different cloud services. Drive faster problem identification by creating alert warnings when critical cloud thresholds for performance data get breached.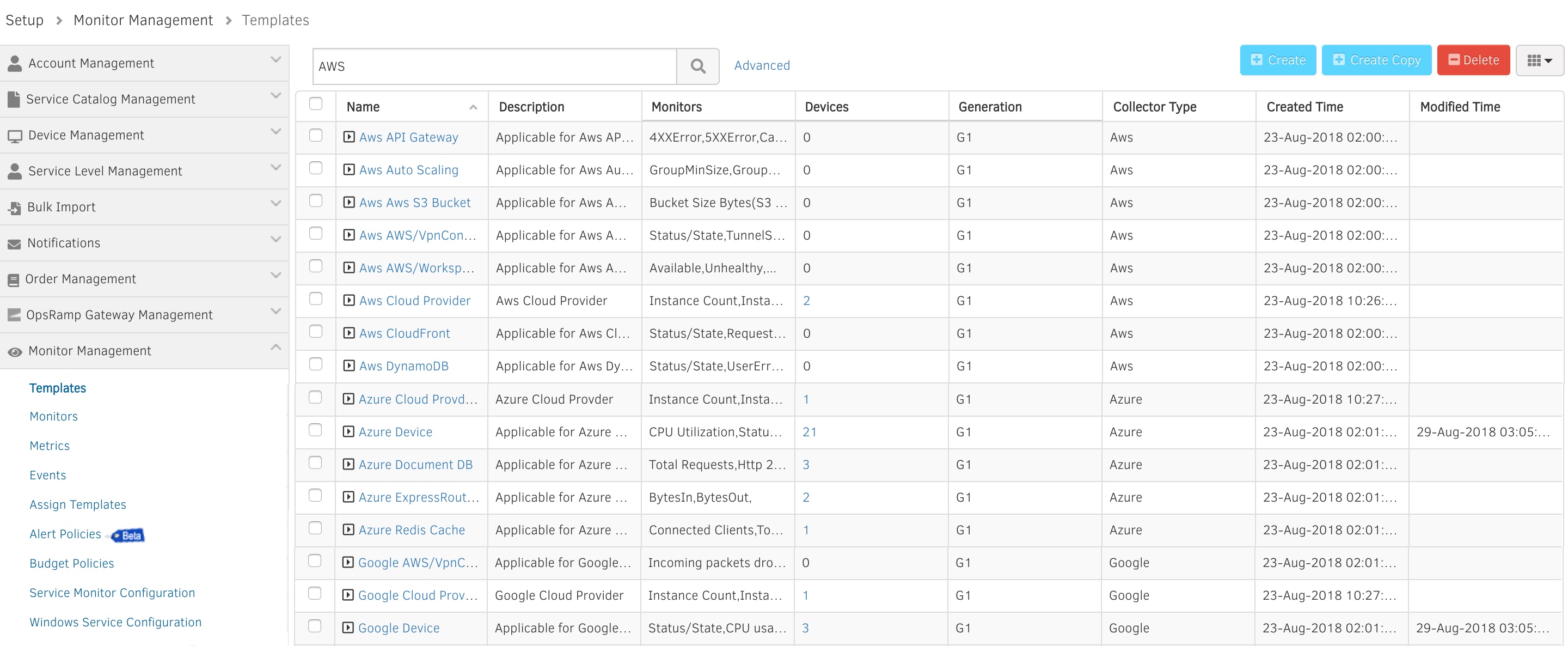 Figure 2. Access over ninety global templates for multi-cloud performance monitoring.
Service-Centric Cloud Operations. You can create service maps in OpsRamp so that you can link your applications or IT services to different multi-cloud resources. You'll be able to immediately identify user impact if any of the underlying components become unavailable.

Figure 3. Link your public cloud services to business-critical services with service maps.
Intelligent Correlation. Drive automated event correlation for your cloud environments with OpsRamp's AIOps inference engine. Identify the root cause(s) for your events and alerts and speed incident detection with accurate insights for your modern infrastructure.
Alert Management. Manage all your cloud infrastructure-related alerts in OpsRamp's alert browser for prompt incident response. During an incident, you can immediately notify your DevOps teams with policy-based routing for faster mean-time-to-detection and restoration.
You can say goodbye to using point tools for cloud management and gain the right context with OpsRamp's digital operations command center to truly understand how your business operates in the cloud. With OpsRamp, you'll be able to see everything, gain intelligence and take action, and optimize your cloud services with powerful automation and incident remediation capabilities.
Next Steps: