"A modern monitoring environment is more than tools and infrastructure. It's a service. A service you provide to your whole team: developers, operations, security, and the business."
- James Turnbull, Author, The Art of Monitoring
Our recent webinar, Rethinking Monitoring in the Era of IT-Ops-as-a-Service, featured 451 Research's Nancy Gohring and OpsRamp's Darren Cunningham. The two thought leaders shared the latest trends on the state of enterprise monitoring and IT operations management. Watch the entire presentation, for Nancy's insights on Monitoring as a Service and Darren's take on the shift to IT Operations as a Service. This post shares highlights from the webinar and explains how enterprises can modernize IT Operations for a hybrid world.
Too Many Monitoring Tools For Each Silo
When it comes to monitoring solutions, enterprise IT teams are spoiled for choice. There's been an explosion of monitoring tools for specialized and niche use cases. While IT teams first invested in monitoring tools for infrastructure, application, and database performance, you now have tools for cloud, container, and even serverless monitoring.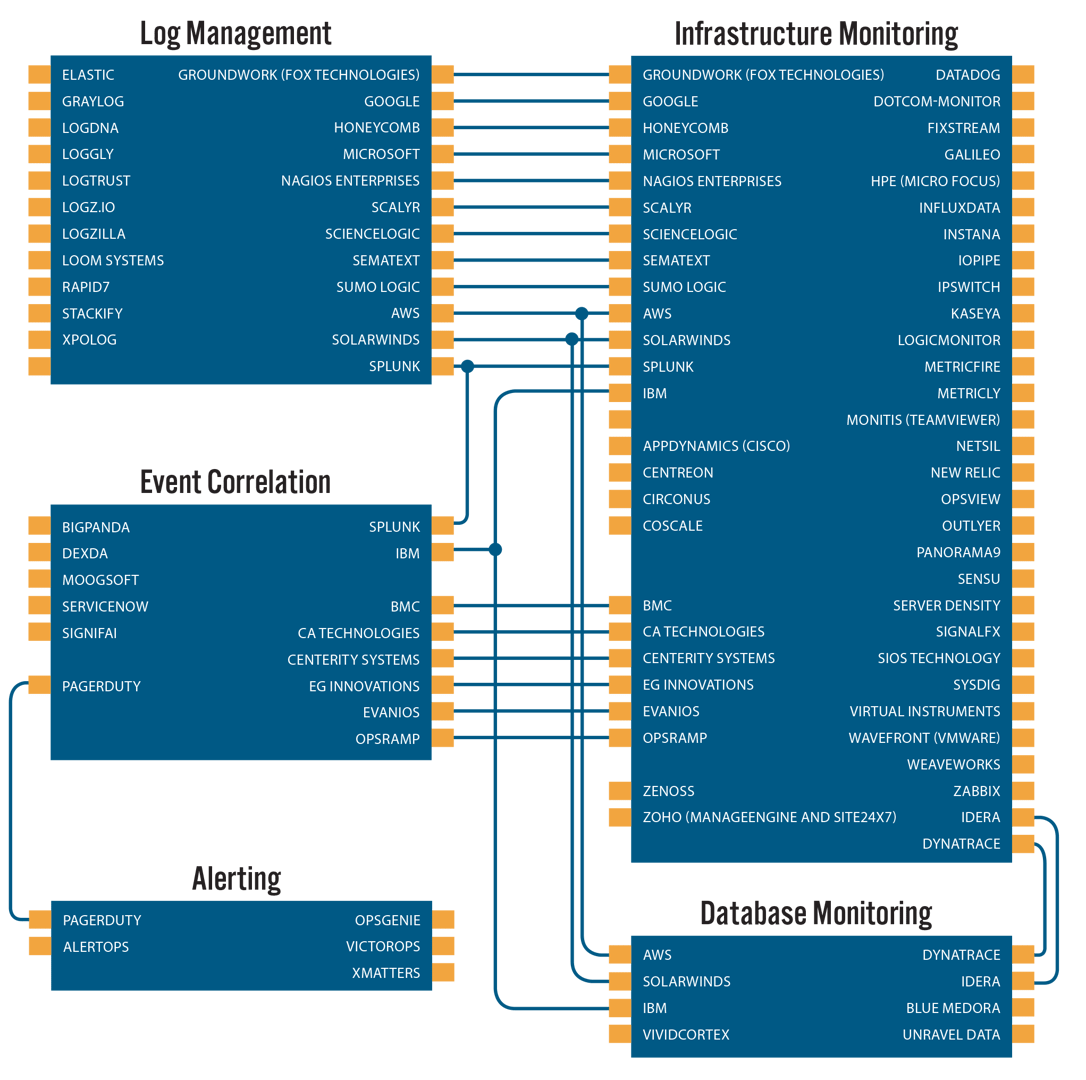 Figure 1 - The 2018 Application and Infrastructure Performance Market Map tracks 119 vendors across 10 performance monitoring categories.
Which leads to the inevitable question, how many monitoring tools do enterprises use? Here's some research that makes the case that businesses have too many siloed point tools:
How Did We Get Here?
So, how did IT Operations teams end up with so many different tools? There are two reasons driving tool proliferation at the enterprise level:
Complex App Landscape. IT teams need to contend with modern app architectures that combine new-age services (public clouds, microservices, and polyglot frameworks) with legacy workloads and third-party services. Unlike on-prem monolithic apps, it's no easy task managing a modern application.

Organizational Models.

DevOps frameworks have delivered faster release velocity with more stable code. DevOps is all about autonomous teams that move fast by

choosing the tools that make the most sense to them

.
Siloed monitoring creates visibility challenges in a world of 24/7/365 digital services. While a point tool might be great for a specific use case, siloed tools don't provide holistic business context. With distributed apps and changing organizational models, too many tools bring challenges for enterprise IT management.
Monitoring as a Service: Balancing Agility With Expertise
Forward-thinking enterprises are adopting a new framework that puts responsibility for optimizing monitoring systems in the hands of a central team, with ongoing monitoring handled by application teams. This new approach, Monitoring as a Service (MaaS), is about delivering a managed monitoring service. Monitoring experts create and maintain the monitoring framework and help DevOps teams effectively use monitoring services.
Here are the key advantages of working with Monitoring as a Service in your enterprise:
Centralized Expertise.

While every DevOps team might know a little bit about monitoring, the distributed model brings in redundancies and inefficiencies. Monitoring as a Service delivers higher productivity as individual DevOps teams don't need dedicated resources for figuring out the right monitoring strategies.

Cost Savings.

With tool consolidation, enterprises use the right monitoring services and retire redundant tools. By centralizing monitoring, IT teams can see better ROI for their tool investments.

Service-Level Visibility.

Monitoring as a Service elevates the value of IT, by providing the right visibility for business-critical services. Enterprises can view all their monitoring data in a single place, without having to use different tools.
IT Operations as a Service: IT as a Service Provider
With tool fragmentation, autonomous teams, and fractured infrastructure, how do IT teams drive faster time-to-market while providing better customer experiences? Given that every business unit is now a software startup, IT leaders need to ensure successful digital transformation outcomes. Most IT leaders haven't been able to make progress on digital business as they lack the right culture, processes, and tools.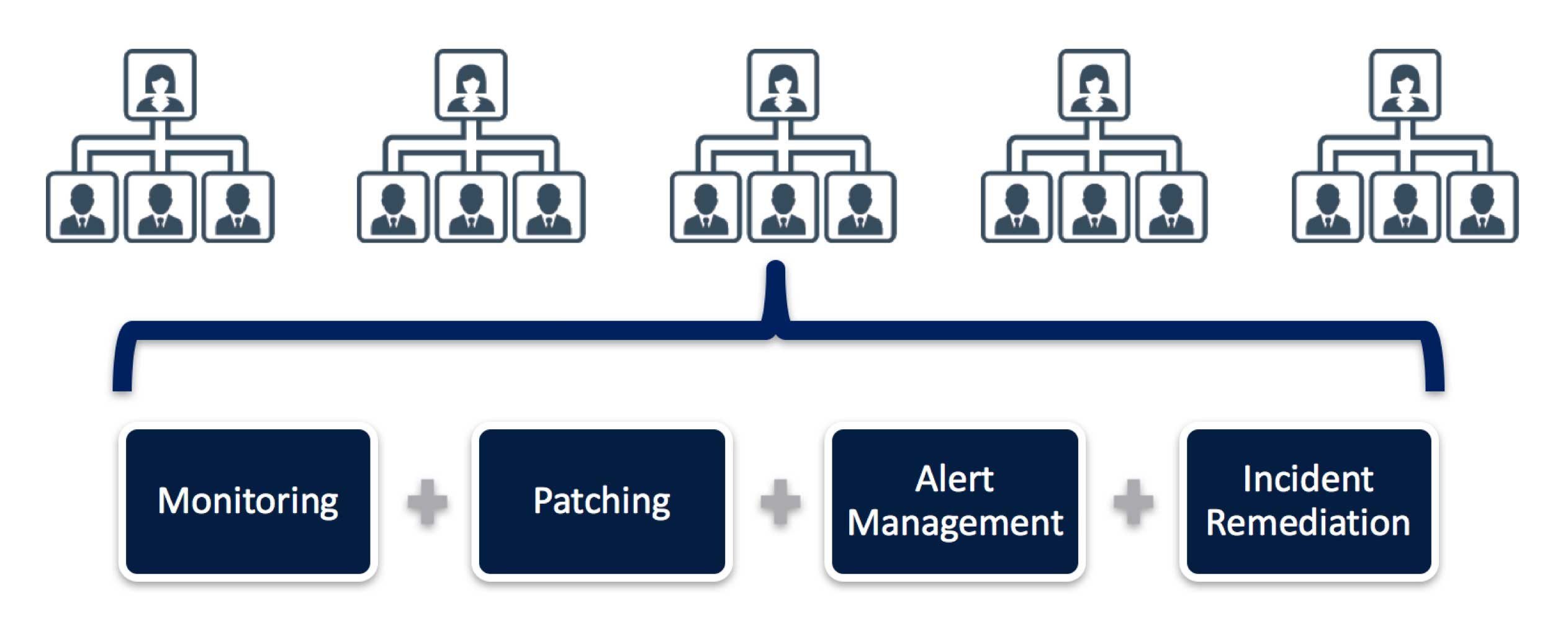 Figure 2 - IT Operations as a Service: Deliver shared services across your business units at scale.
Enter IT Operations as a Service, a framework that enables IT teams to transform into service providers for their business groups. IT Ops teams become more strategic and impactful by being the first to know across a dynamic, multi-cloud world. Here are five requirements for embracing IT Operations as a Service:
Balancing centralized management with operational flexibility to accommodate your business unit's needs.

Delivering a broad integration strategy with

robust integrations

for on-prem and cloud.

Offering contextual alignment across business silos for the right operational visibility.

Providing a hybrid IT management platform for rationalizing your IT operations tools stack.

Presenting business-service visibility KPIs, that are accessible to both the technical and business users.
With IT Operations as a Service, enterprises can manage twice the IT elements with a platform-centric approach. Transform into a service provider for scalable operations, centralized governance, and service-level accountability.
Our blog post shares only a few of the great discussion points from the webinar. To get the whole picture, check out the webcast or browse through the slide deck below:
Or, to learn more about OpsRamp and how we provide IT Operations as a Service, download our datasheet, watch our latest videos, or schedule a demo.