The OpsRamp Monitor captures the latest buzz around what's trending in the world of ITOps and related technology, and September saw some significant news, including the OpsRamp Summer 2021 Release. Let's dig in.
NATO Hires First-Ever CIO
NATO has hired its first Chief Information Officer (CIO), appointing Manfred Boudreaux-Dehmer to the newly created role — which answers directly to the alliance's Secretary-General. He will be the 'single point of authority for all cybersecurity issues' and will oversee a €1b IT budget and improve cohesion across 41 civil and military bodies. The appointment is a step towards the IT modernization process at the apex defense body.
The CIO's role will span people, process and culture. The challenges are very similar to those faced by a lot of organisations of the same size, whether they are public or private. What we want to do is to optimise our digital business model and to make the best use of important resources that nations allocate to NATO."
- Camille Grand, NATO

Sustainability, Outage and Efficiency Are Significant Challenges - Uptime Institute Survey
Uptime Institute recently released its 11th annual Global Data Center Survey which highlights the increasing complexity and challenges faced by IT teams trying to manage data centers. The report showcases key issues like outages, staff shortages, resilience and efficiency challenges. 69% of data center owners and operators reported experiencing some form of outage (regardless of severity) in the past three years. More mission-critical workloads are moving to the public cloud but a lack of visibility into those cloud services' operational resiliency is holding those migrations back. If you're struggling to gain visibility into your public cloud workloads, check out OpsRamp cloud monitoring capabilities for free.
The stakes have never been higher when it comes to outage prevention, environmental sustainability and overall performance. That's why organizations must continue to carefully reassess their mission-critical digital infrastructure and operations to minimize service delivery risk and maximize resiliency."
- Andy Lawrence, Executive Director of Research, Uptime Institute

AI Can Be A Game-Changer In Software Delivery - EMA Research
A new study from EMA Research found that traditional testing tools do not stand the test of today's burgeoning digital demands, thereby affecting software delivery. Similarly, Gatepoint Research notes in a recent report that 77% of survey respondents are experiencing setbacks in releasing new software, with 34% admitting that fixing bugs takes anywhere from days to months. Some of the other software deployment challenges identified include over-reliance on manual processes, and complex app dependencies and workflows etc.
EMA Research believes that AI and machine learning could play a major part in navigating these challenges. Industry expert Torsten Volk believes automation can eliminate issues with software delivery.
AI-based test automation technologies can deliver real return on investment today and come with the potential of addressing, and ultimately eliminating, today's critical automation bottlenecks that stifle modern software delivery,"
- Torsten Volk, Head, EMA Research

"Whole Cloud" Spending to Reach $1.3 Trillion by 2025 - IDC Research
If you thought cloud computing is growing, you're only seeing the tip of the iceberg. IDC Research predicts that "whole cloud" spending – total worldwide spending on cloud services --will surpass $1.3 trillion by 2025 with a CAGR of 16.9%. In an increasingly digital-first world, flexibility becomes key to innovating and improving efficiencies. Transitioning to the cloud, experts believe, plays a major part in that. A recent survey by OpsRamp also showed 47% of IT leaders plan to invest in cloud and cloud-native observability. IT is not an isolated function operating in a silo. It is expected to provide insights on the entire business service and is expected to play a major role in business outcomes.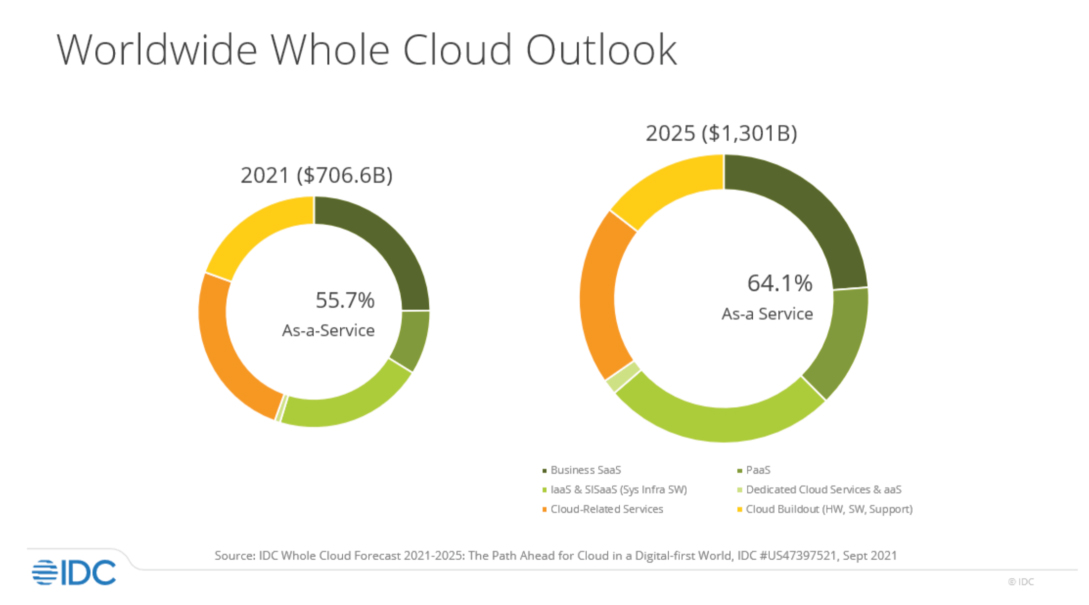 With enterprises focusing more on 'outcomes' in their cloud selection processes, the long-term focus for all cloud providers will be on strengthening their relationships with business, not IT, from device, to edge, to network, to core"
- Rick Villars, IDC Research

50% of Companies Accelerated Hiring as Talent Shortage Persists - Linux Foundation Report
Despite speculation of doom and gloom post-pandemic, the job market is on fire, according to a new report from the Linux Foundation and e-learning company edX. The 2021 Open Source Jobs Report reveals that hiring is on the rise as organizations look to fill key roles to accelerate their digital transformation projects.
The report says 50% of employers surveyed are increasing hires this year. But 92% of managers said they have difficulty finding enough talent, while struggling to hold onto existing talent in the face of fierce competition. Furthermore, the rapid adoption of open source software is widening the skills gap in the market. OpsRamp had predicted this way back in 2018 with our survey on the cloud-skills crisis.
This year's report makes it clear that COVID-19 has only exacerbated skills gaps and hiring needs that were bubbling to the surface pre-pandemic, especially in the high technology sector"
- Johannes Heinlein, edX
Learn more: https://www.linuxfoundation.org/resources/publications/open-source-jobs-report-2021/
OpsRamp's Summer 2021 Release Focuses On Delivering World-Class CX
In response to the direction of the IT operations industry and its ongoing challenges, we announced the OpsRamp Summer 2021 Release. The Summer 2021 Release helps modern IT practitioners deliver outstanding customer experiences with intelligent event management, powerful hybrid infrastructure monitoring, and an enhanced user experience. Other significant additions include the new mobile app that supports both Android and iOS devices and a dark mode UI that offers better ergonomic support and improves readability for incident troubleshooting. The release was covered by several tech sites like CRN, DevOps.com, Jaxenter, and APM Digest. Here's a quick intro to our Summer Release.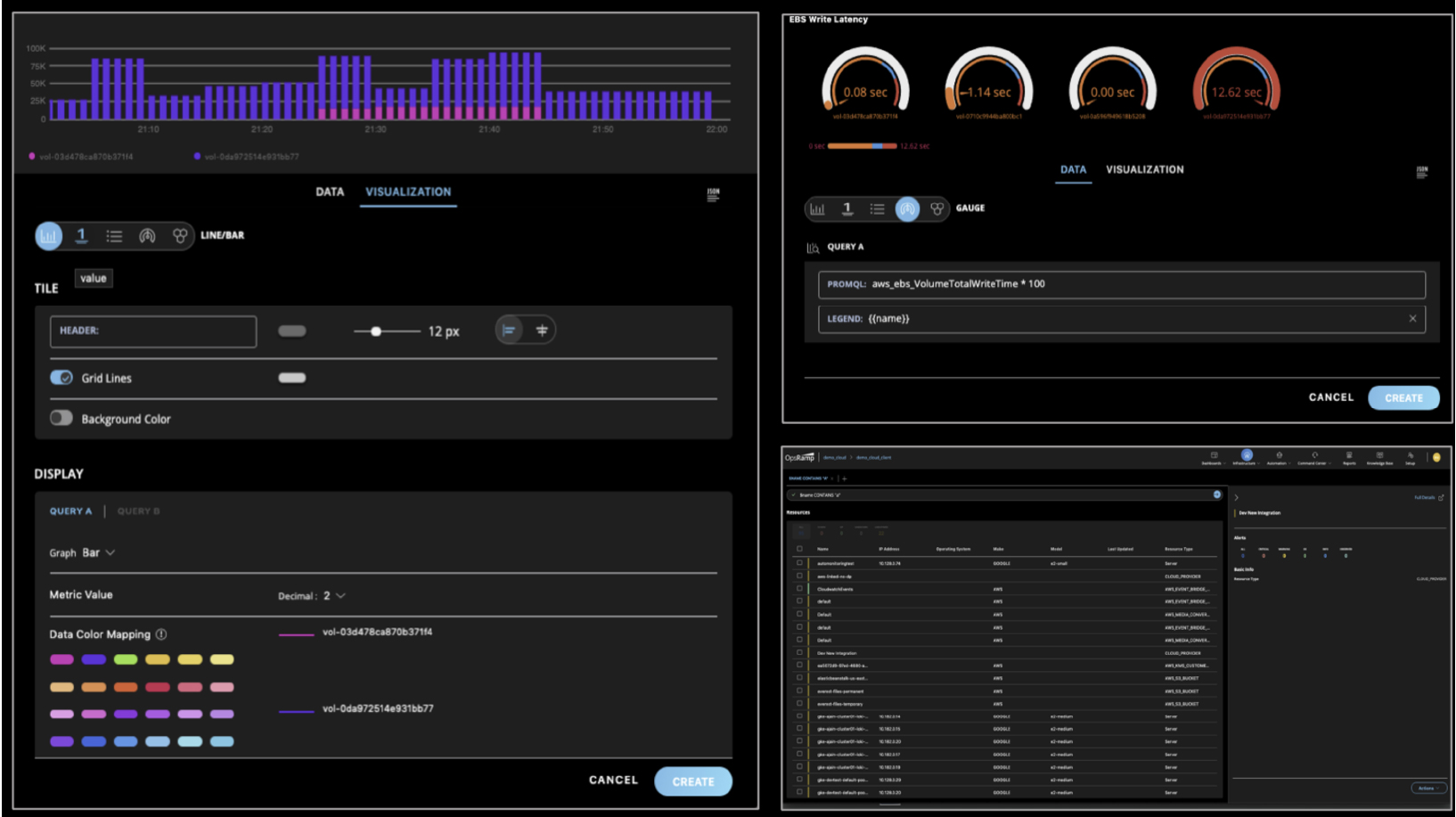 Next Steps: