The OpsRamp Summer 2019 release delivers comprehensive features for modern infrastructure management with intelligent hybrid monitoring and contextual event correlation. The new release delivers AIOps innovations such as OpsQ Observed Mode and auto-alert suppression management along with enhanced network topology maps and new cloud native monitoring capabilities.
Turbocharge Incident Management Workflows with Service-Centric AIOps

OpsRamp OpsQ, the intelligent event management solution, helps IT teams make sense of active events generated in a hybrid IT environment. OpsQ helps support teams extract the signal from noise and better anticipate when noisy alerts might occur in the first place. Here are our latest capabilities for service-centric AIOps that enhance trust in machine learning, ensure greater service-centricity, and reduce response times for outstanding issues:
OpsQ Observed Mode:

OpsQ Observed Mode creates transparency and trust in machine learning algorithms for IT performance analysis with shadow inferences that showcase the power of OpsRamp's intelligent correlation for dynamic IT environments. Observed Mode lets IT teams preview the results of OpsQ's alert insights without turning on inferences in live production environments. OpsQ Observed Mode helps incident management teams not only gain enough confidence in automated inferences but also tweak machine learning models for accurate and actionable results.
Learning-Based Auto-Alert Suppression:

In today's hybrid, multi-cloud environments, incident response teams are constantly inundated with noisy alerts. Seasonal alerts arise from recurring processes (alerts from nightly backup jobs) while attribute-based alerts originate from standard operational procedures (warning alerts for expected issues). OpsQ uses first-response policies to automatically suppress both seasonal and attribute-based alerts so that IT teams no longer need to triage these live alert streams.

Automatic Resource Creation from Third-Party Events:

While OpsRamp can ingest, process, and analyze events from third-party tools, OpsQ lacked the right impact visibility to confidently predict the root cause(s) for an incident involving third-party resources. With the Summer 2019 Release, OpsRamp automatically creates new managed resources (if that resource does not already exist in OpsRamp) for alerts ingested from monitoring tools like AppDynamics or Splunk. OpsQ extracts relevant metadata for third-party resources and establishes resource dependencies for hybrid workloads not natively managed by OpsRamp.

Continuous Learning for Alert Escalation: The OpsRamp Winter release announced the capability to automatically create, assign, and route incidents using alert escalation policies. The Summer 2019 Release brings the power of continuous learning to auto-incident escalation policies which can now accurately assign and route incidents to the right incident teams using weekly alert data.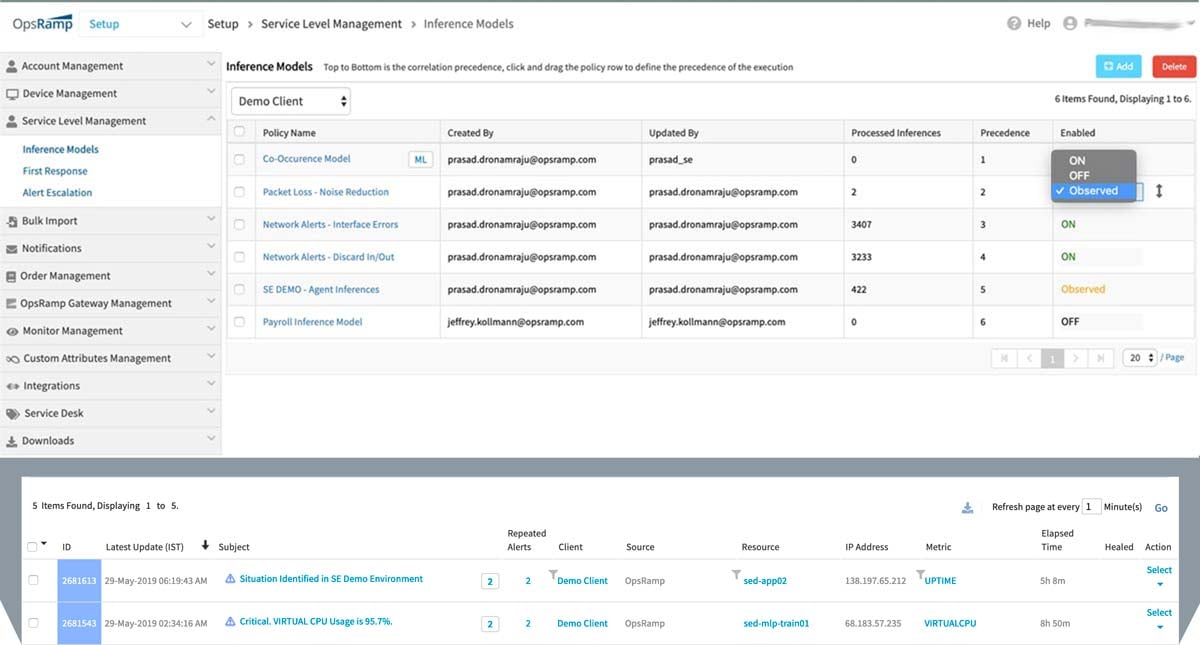 Figure 1: OpsQ Observed Mode: Preview and assess the accuracy of machine-learning-driven correlation decisions.
Better Service Context and Impact Analysis with Dynamic Topology Maps

Service context helps IT infrastructure teams understand how different hybrid resources relate to each other. Service context is critical for predicting future problems that might arise from a planned change or troubleshooting existing issues with high-confidence correlation. In addition to network topology and hypervisor topology maps, here are our latest impact visibility capabilities that can help manage IT incidents with better service context:
Cloud Topology for AWS:

Cloud topology maps let DevOps teams understand how their different AWS public cloud resources (EC2, VPC, RDS, or ELB) are intertwined. With AWS topology, cloud admins can select a database instance supporting a business-critical process and access the underlying infrastructure workloads in real time. Topology context helps IT teams reinforce correlation decisions with causality and automatically detects patterns for their enterprise-wide cloud infrastructure.

Cross-Site Connection Topology:

OpsRamp now supports WAN topology maps so that network teams can quickly understand how their corporate datacenters connect to different branch offices. Cross-site topology uses Layer 3 routing protocols to show how different datacenter sites connect to each other over a WAN link.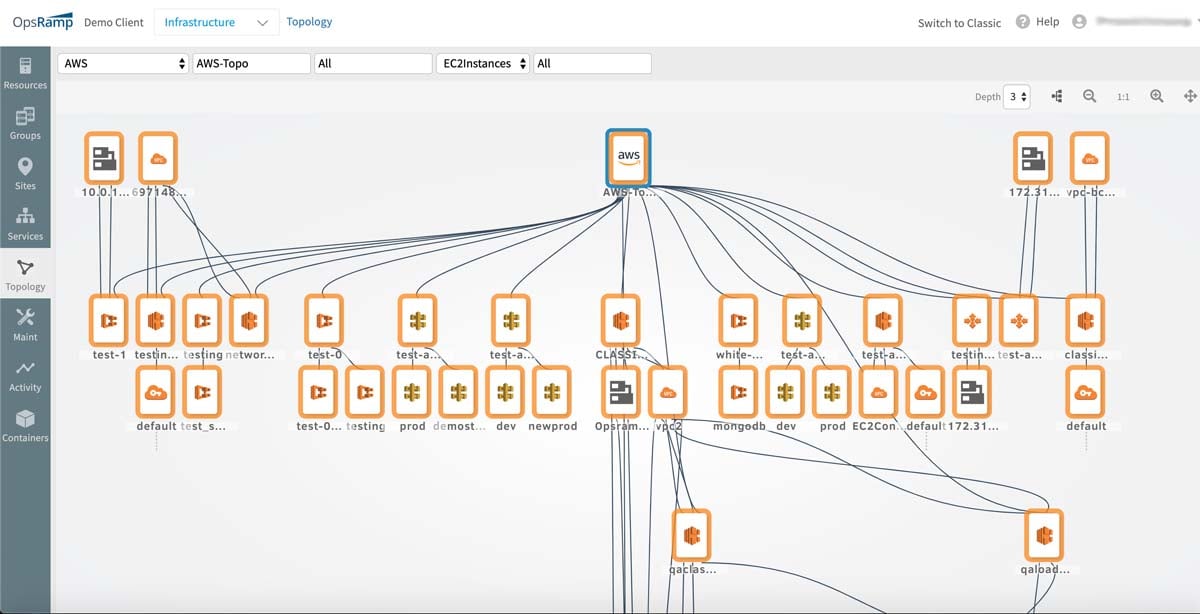 Figure 2: AWS Topology Maps: Keep track of the different moving parts in a public cloud estate with AWS topology maps.
Cloud Native Discovery and Monitoring for Real-Time Visibility

Cloud native monitoring in OpsRamp helps IT teams monitor Kubernetes environments across both on-prem and cloud deployments as well as manage modern hybrid infrastructure workloads like Azure Stack and Mesosphere.
Out-of-the-Box Kubernetes Dashboards:

OpsRamp can monitor the health and performance of Kubernetes environments with pre-configured widgets. DevOps teams can automatically view and track metrics for their Kubernetes clusters, pods, and nodes by configuring a Kubernetes Discovery profile in OpsRamp.
Expanded Application Monitoring:

OpsRamp offers 50+ monitors for managing a diverse stack of commercial and open source applications. The Summer release delivers agentless monitoring for applications (ActiveMQ, Apache Spark, Apache Solr, CockroachDB, Couchbase, Apache CouchDB, Elastic Search, Fluentd, Neo4j Graph Platform, RabbitMQ) used in cloud and cloud native deployments.

Azure Stack and Mesosphere:

OpsRamp can manage both Azure Stack and Mesosphere deployments with hybrid visibility and continuous control of modern applications built on dynamic infrastructure.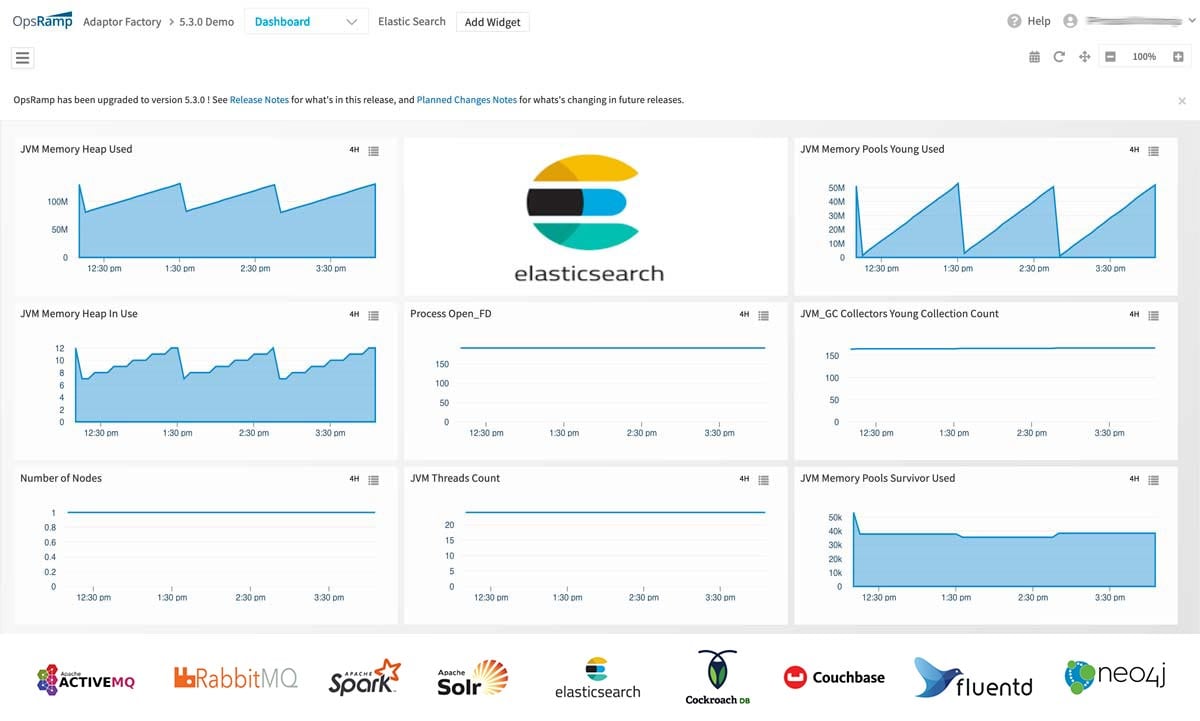 Figure 3: Expanded Application Monitoring: Monitor and manage commonly used applications in the cloud and cloud native stacks.
And if that's not enough, here is a quick peek into the OpsRamp Summer 2019 release. Be sure to also watch this on-demand webinar to see what's new in action.
OpsRamp Summer 2019 Platform Update from OpsRamp
Next Steps: